Deployment Project #98
Craft Room Reveal...sort of...
Well, here I am with just a few days left before the hubs comes home from his 14 month long deployment. My nerves are already on edge and the anxiety is about to hit the roof. For 14 months I have been working diligently on my house trying to get it in order and just the way I want it. Let's face it, you'll never have your house EXACTLY the way you want it. There will
ALWAYS
be things you want to add/take away....even though I have worked hard on my house this past year and am pleased with the results, I still don't feel like it's done. BUT, the good news is, now I can start on my POST-deployment projects, right?!?!? :-)
So, here we are on my very last room to show to you.
My craft room.
I am not 100% done in here, but 90% of it is complete. A few tweaks here and there will get it just like I want it...... I hope.
Let's take a look at it
BEFORE
...
A few posts back I showed you my DIY Craft Desk. You can check it out
HERE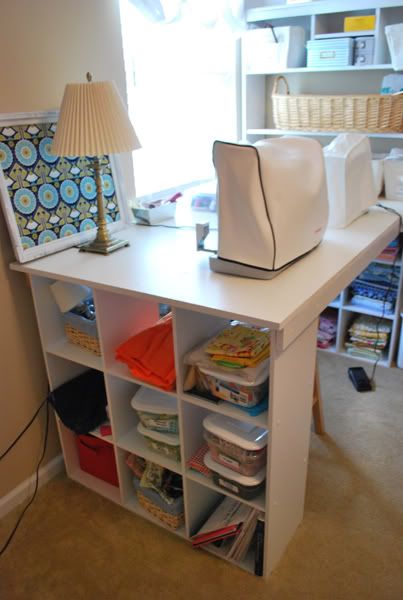 Then I made this rug for the room....you can catch up on that post
HERE
Then I hung up photos on the wall... I originally was going to do a blog post on how to do this, but I lost my before pics....guess it would be to my advantage to learn how to be organized ((sigh))...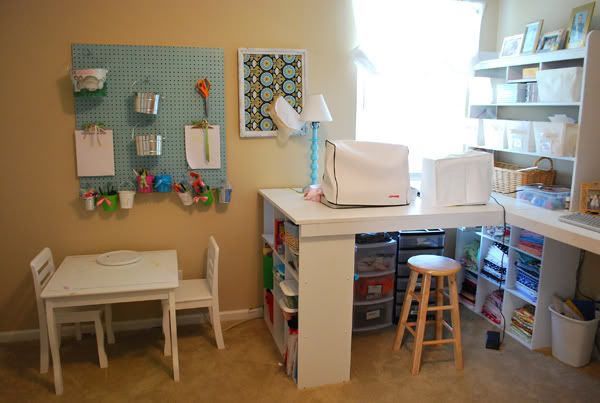 My corner hutch holds supplies...you can read about it
HERE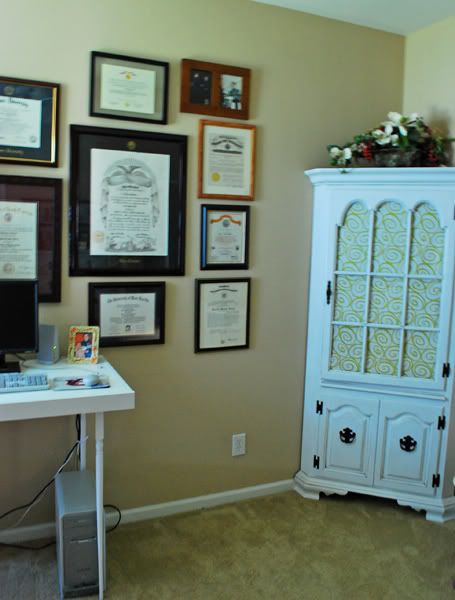 Last week, I put up this peg board. Read about it
HERE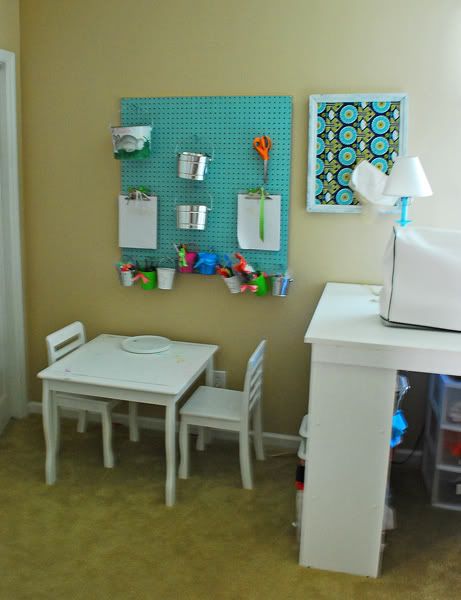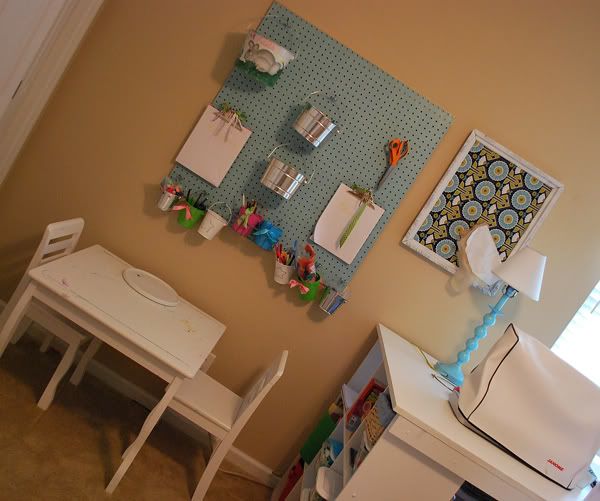 The dresser was mine from childhood that I repainted. Read about that
HERE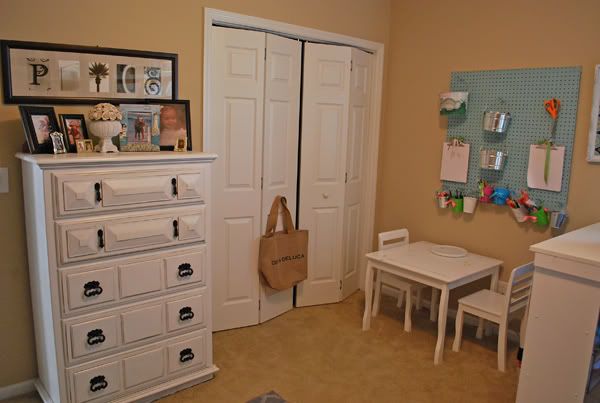 I haven't had a chance to blog about this fun alternative bulletin board. I took an old picture frame. Covered a piece of cardboard in fabric and put it in the frame. Now I can use it as a place to pin up my sewing patterns!!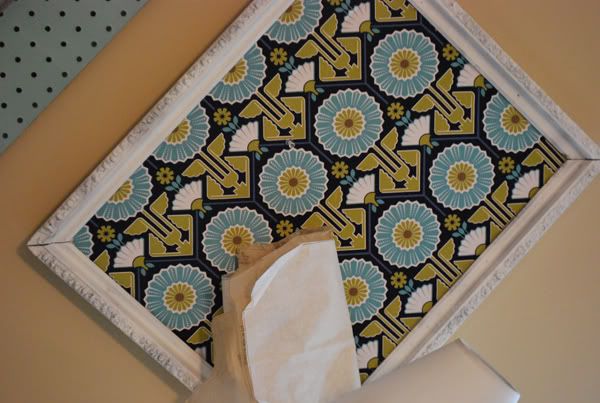 So, here is my sewing/craft/monogramming room. My kids even have a table in here so they can color/draw alongside me!!!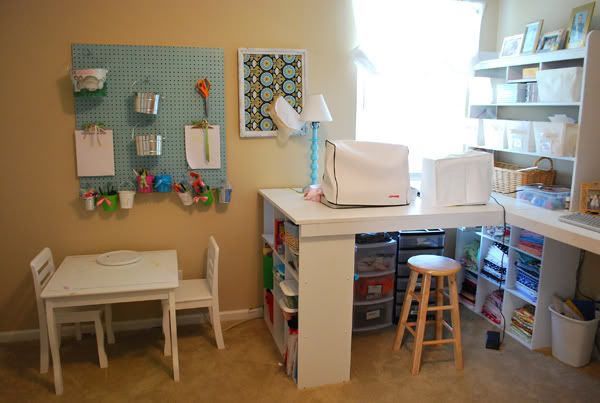 So, one more look at BEFORE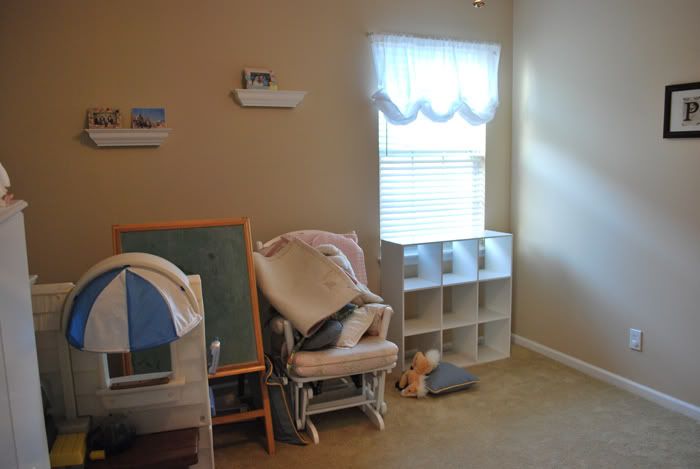 ...and AFTER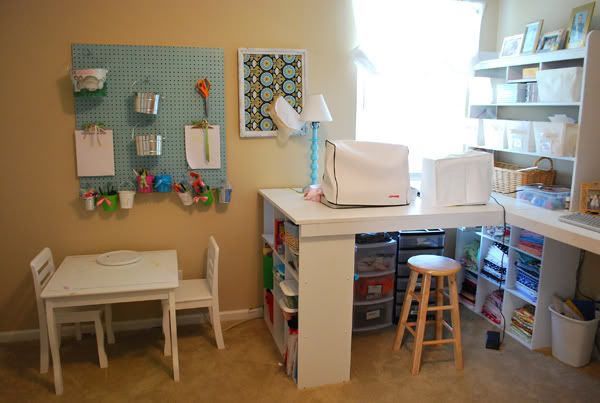 So, there you go. I have now revealed all of my home make overs! Sta tuned for a Home Tour tomorrow!!!!