Deployment Project #94
Painted Shelves
So, over the weekend I got a call from my hubby, and it turns out he is coming home a few days earlier than I thought.

Of course, my first thought was "HIP!HIP! HOORAY!" After 14 months of deployment, this nightmare is almost over.

But, then my next thought was, "Oh my gosh! I haven't finished up my deployment projects!!"

So, now the pressure if ON to get my projects done!

Here we are with number 94...


Here is what my bookshelf looked like yesterday....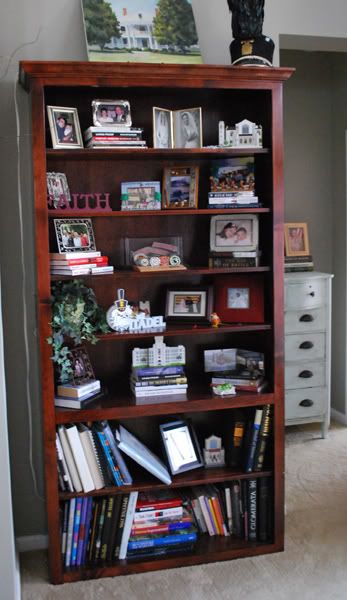 It wasn't ugly, but I wanted to lighten it up a bit.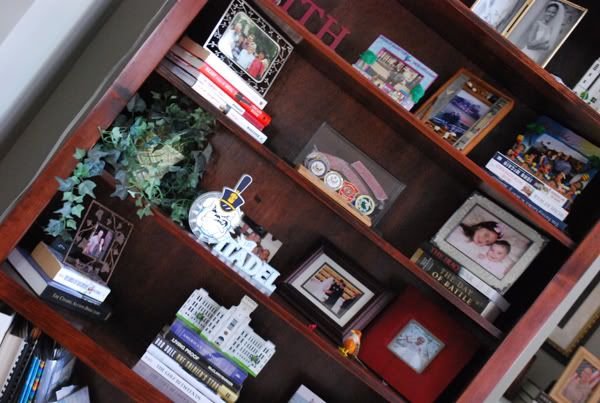 I used leftover paint I had from painting an old dresser (read about that
HERE
) so this project was absolutely FREE!!!
I love the lighter background. It makes the things on the shelf POP out!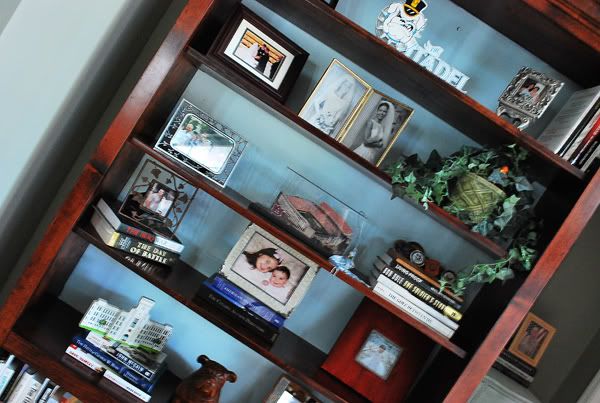 BEFORE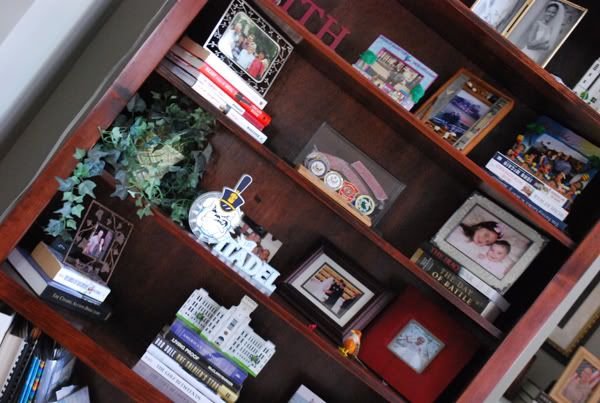 AFTER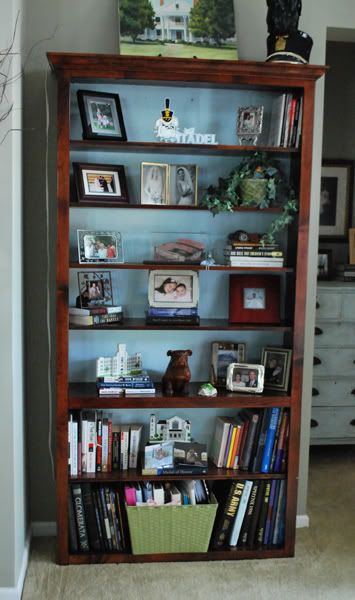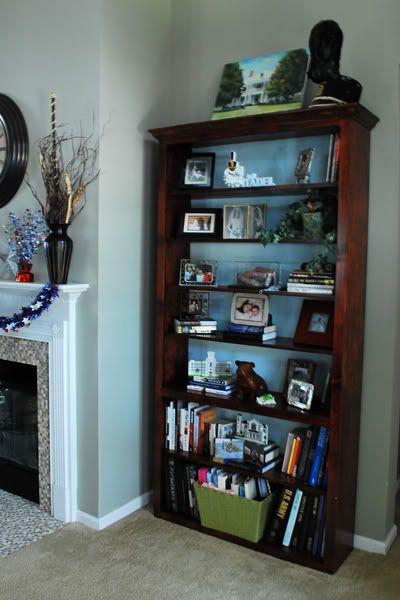 Keep checking back with me over the next week! I will be revealing Projects #95-100 all in the next week!!!!!