Deployment Project # 89
Fun With HGTV's Terry Haas
I am SOOOOO extremely excited about this deployment project....a little different from my usual projects, but ooooh so exciting!
It involves YOU and HGTV's Terry Haas!!!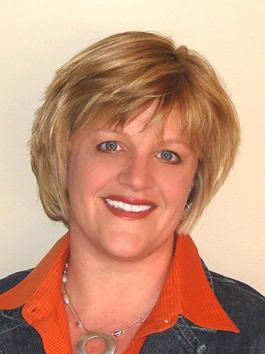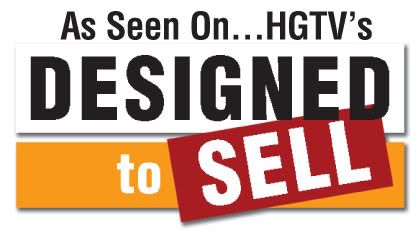 I am SO honored to call Terry one of my newest friends!! For those of you who do not know Terry, she is one of the real estate experts who appears on HGTV's
"Designed To Sell"
.
You can read all about Terry on her website HERE
Terry came out to my friend, Susan's, house and gave her tips and expertise on getting her house ready to sell. Since I have been working diligently on decorating my house over the last year, I found Terry very informative and helpful! She gave some WONDERFUL advice and suggestions on how to get Susan's house ready to sell.
Terry has so graciously agreed to help
me
with my next deployment project...and it involves
YOU
!
For those of you interested in getting a little of Terry's awesome advice, here is your chance!!! You can submit a picture to me of a room you would like some advice on. Maybe you want some help on staging your bedroom...your front porch... your living room...or your kitchen. Maybe you have a certain wall in your home you need a little help accessorizing.... Any room or space is fair game. Terry is willing and able to help you out by offering suggestions on how you can IMPROVE your space!!!! Trust me, you don't want to miss out on this amazing opportunity!
Just submit your picture, and Terry will take it from there!
(Keep reading to see how)
Next week, I will post the submitted pictures along with Terry's advice for each space!!! We can ALL use some great ideas, right!!??!!
with "Terry Haas" in the subject line.
**Please make sure your picture is clear and shows us as much of the room as possible!**
Photo submission will close on Wednesday, June 8th at 10pm EST.
Terry has also written an
e-book
on how to get your house sold, and she is offering a
FREE
copy to one of my readers!!! Just leave a comment on my blog and you will be automatically entered!!!
Okay, so all of you wanting a piece of Terry's mind, start submitting those pictures!!!! I can't wait to see your pictures, and definitely can't wait to see what advice Terry has for you!!!
I am so excited to see how this goes!!!!