Deployment Project #97
Living Room Reveal
It dawned on me the other day that I have not yet revealed my living room to you. I was putting this one off til last since I had so many things to do in it...
But, without further ado (that's a word right?), here is my living room
BEFORE
the deployment....
(warning: lots of photos)
This is my yellow den....not that there was anything wrong with this wheat color, but this has been my wall color for 11 years....so I was ready for a change!
See my paint samples on the wall??? I didn't want to go with a basic tan...I wanted something a little different...
More GOLD!
And here are my AFTER photos....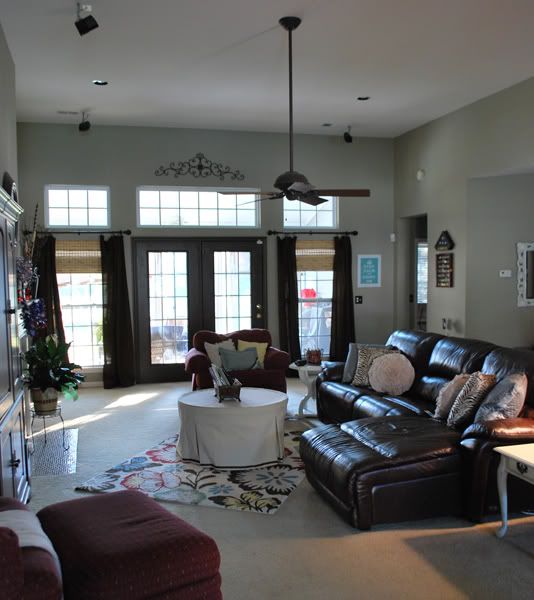 My wall color is Filoli Carriage House made by Valspar, and bought at Lowe's! It's a great shade of greenish/gray/tan....depending on the light and time of day. It took me a little while to get used to it, but now I love it!
(photo collage added to the wall with decor on top of entertainment center)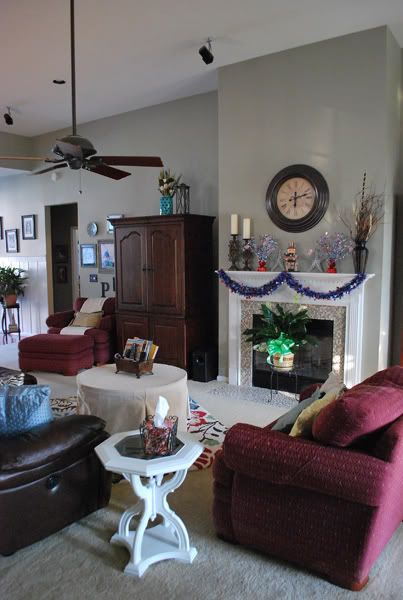 See the July 4th decor on my mantel?!?!? We are ready for the hubs to be home! What a great July 4th this will be!!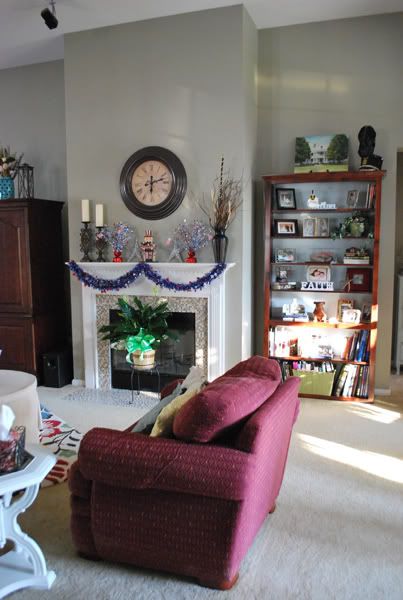 It's obvious the BIG green bow on the plant in front of the fireplace does not go with the decor, but that plant was taken from my late grandmother's funeral a few weeks back, and I just haven't taken the ribbon off...so excuse the minty green!! :-)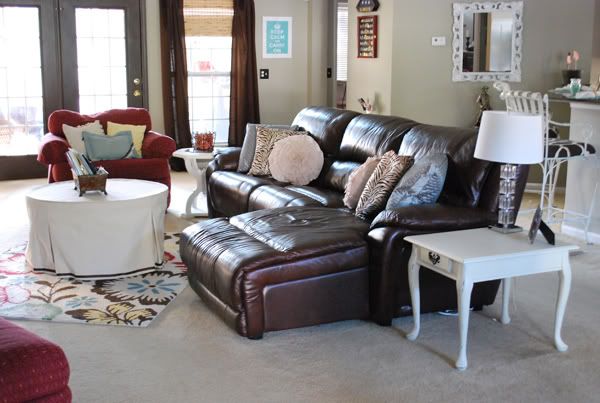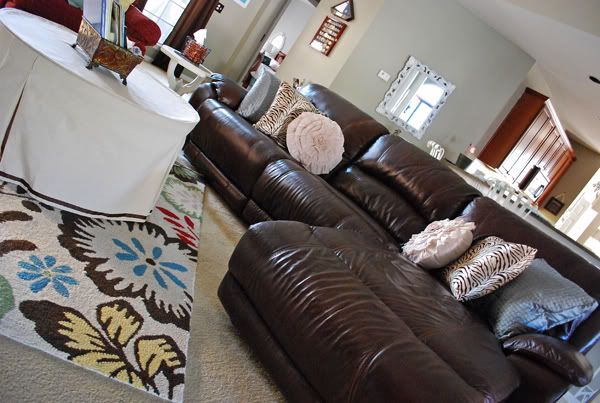 New pillows bought at TJ Maxx dress up my couch! (and the zebra print pillow was on clearance for $3!!)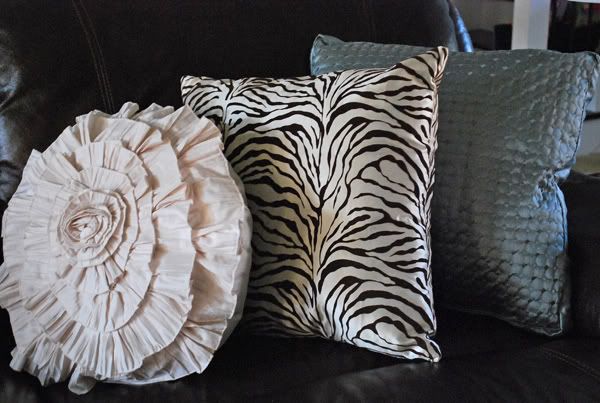 Rug was purchased at Target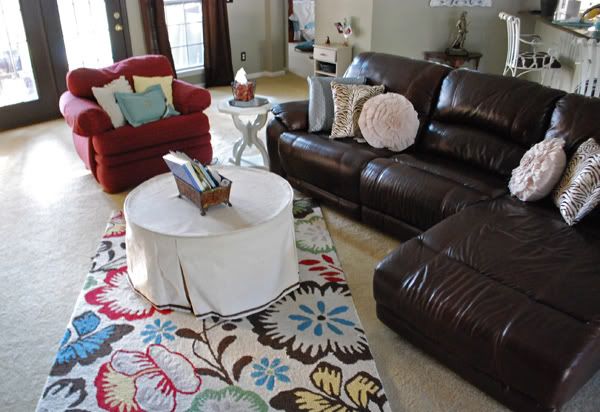 Bamboo shades were purchased at Lowe's, and the chocolate curtains came from Target ($8 a piece!) You can read about my window transformation
HERE
.
A few major changes in this room are my painted bookcase. You can read about it
HERE
;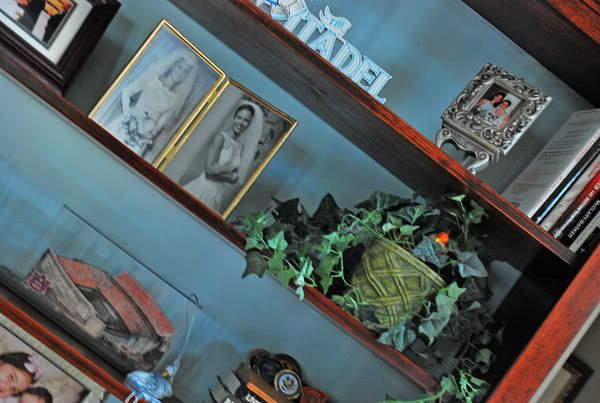 I added a new (old) end table. Read
HERE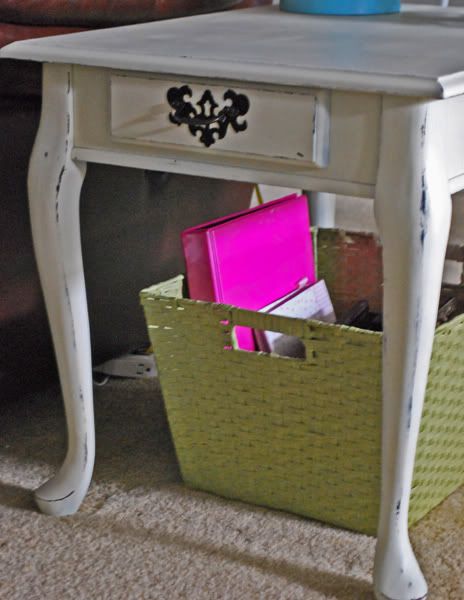 I bought a coffee table on Craigslist for $30 and made a slip cover to go over it. Read about that
HERE
One of my favorite projects was the tiling of my fireplace. Read about that
HERE
.
I refinished this one end table. Read more
HERE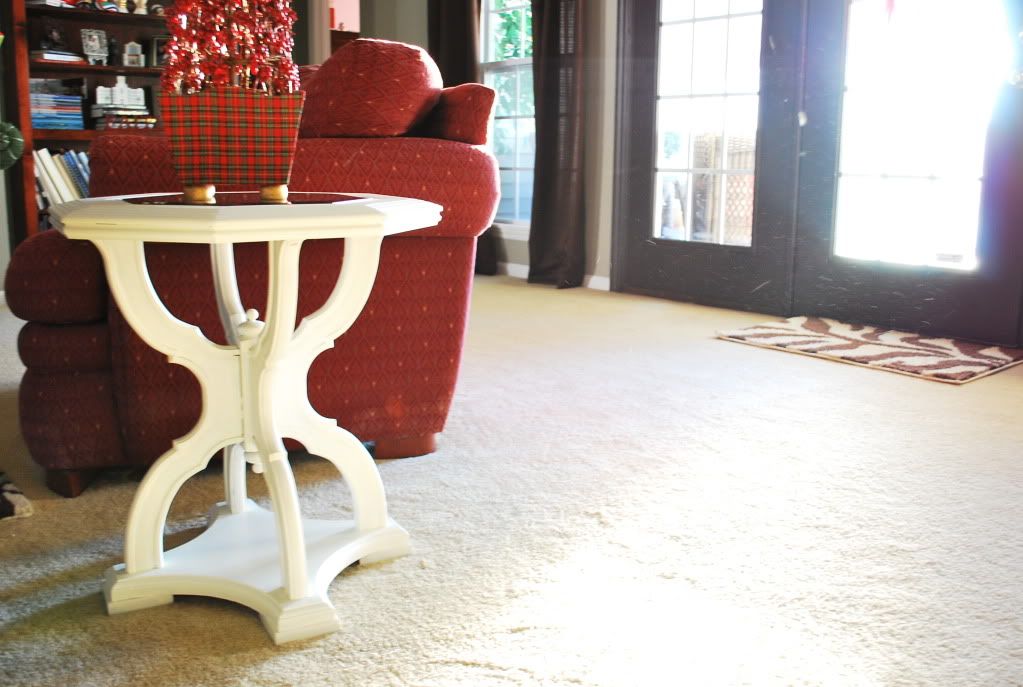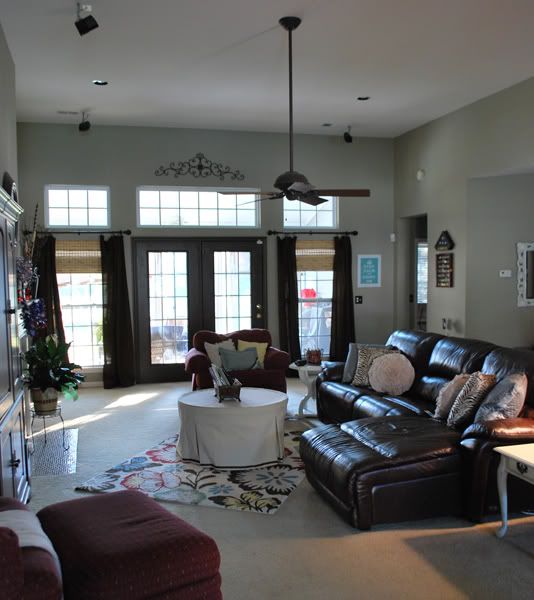 So, there you have it, my friends. My new living room. It literally took me all year to redo this den because there were so may things I wanted to change in it. I can still think of more I want to do...but I think I need to rest now!!! haha!
Have a great day!