I'm really excited about this deployment project!
Meet my VERY FIRST Craigslist purchase...a snakes-skin, fake wood, beat up coffee table....
I paid $30 for this table....it was in desperate need of updating!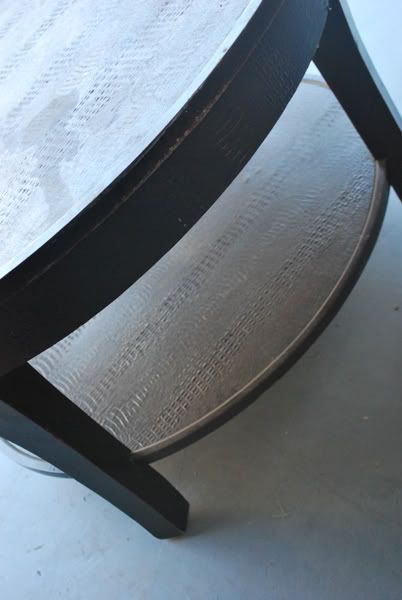 See that ugly top?? It looked like wallpaper glued on the top.
Well, I thought it would be easy to peel off and repaint.
Only parts of it came off, leaving me with a disgusting looking top that I could do NOTHING with....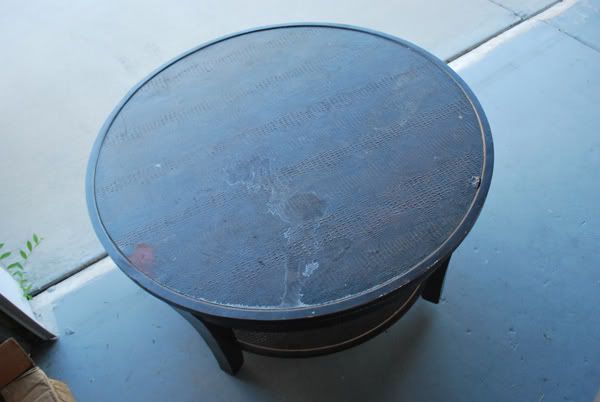 Well, I went to my local lumber company and bought a piece of partical board cut to the diameter of the table.....I laid it on top of the table to hide the mess I had made.....
Here is what my living room looked like BEFORE I started re-modeling it...pay no attention to the old curtains...this was the only picture I could find with the old coffee table in the room...
The old coffee table was rectangle and crowded the space it was in.
I thought a round table would look much better in this space
...
I bought a drop cloth canvas (one they use for painting) from Lowe's...and made this slipcover for it....complete with cording, pleats and ribbon trim!!!!!!
(The rug underneath came from Target. Other than Lowe's, it's my favorite store)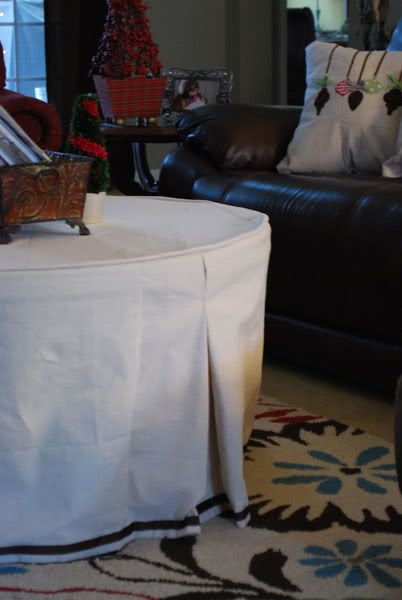 I wished I had done a tutorial for you to see how I did it, but it was my very first attempt at a slip cover.
However, it wasn't that hard, and I think it turned out okay!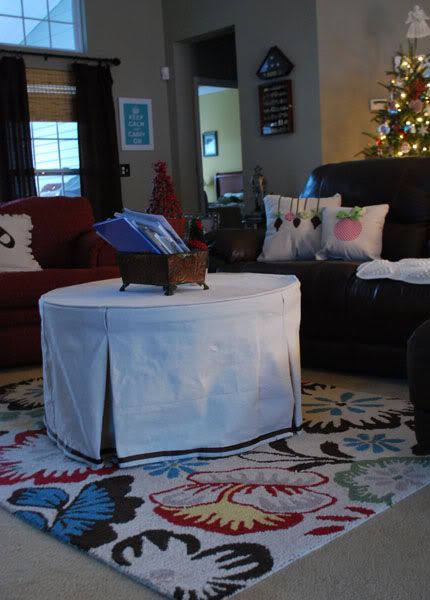 It really opens up the space in front of the couch!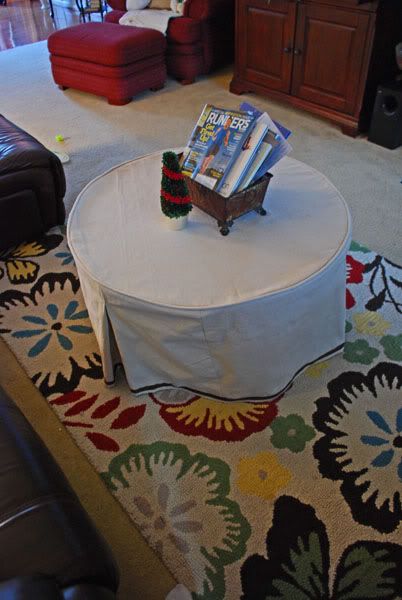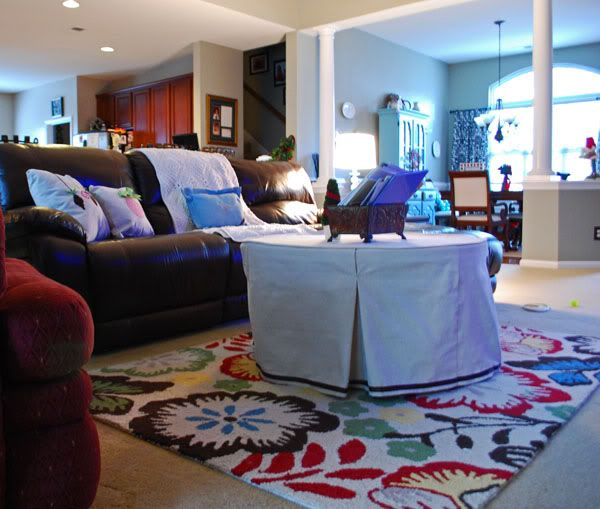 After I made the slip cover I took it outside and sprayed the heck out of it with scotch guard. Hoping I can keep this clean with 2 kids in the house....we'll see
!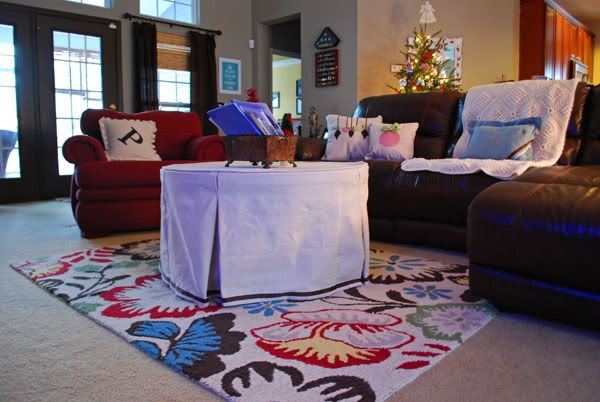 Sooooo, let's take another look...
BEFORE
AFTER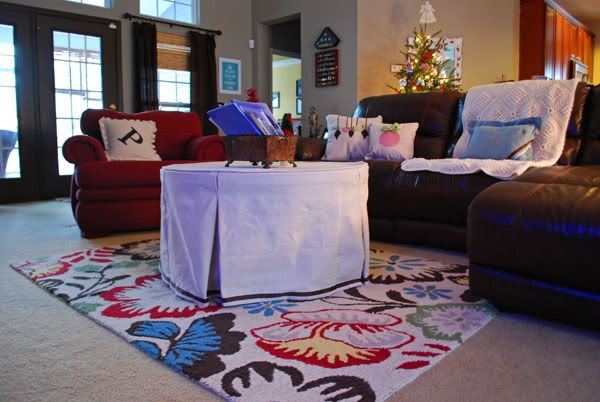 What a difference, don't you think???