Deployment Project # 76
Grandma's Dresser
I was so excited to be given this gorgeous dresser by my father in law. It was his late mother's, and is obviously an antique. I love the curved top drawers....
Only one problem.
It was an U-G-L-Y golden color.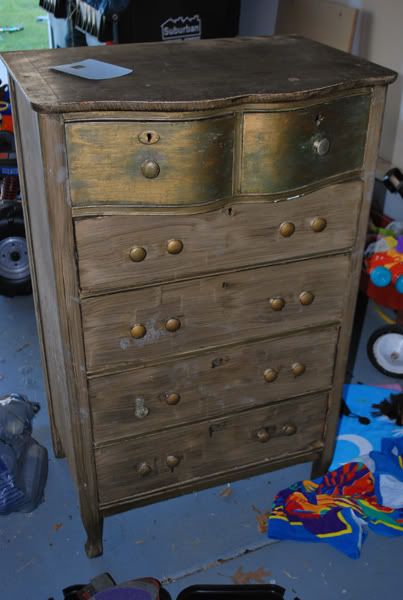 Eeek! It fell through the ugly paint tree and hit every branch on the way down!
But that didn't stop me from begging to have it!
And I am so glad I did!
I love the detail on this piece of furniture. The little key holes, the rounded top and it's all-around pretty shape.
But the gold HAD to go.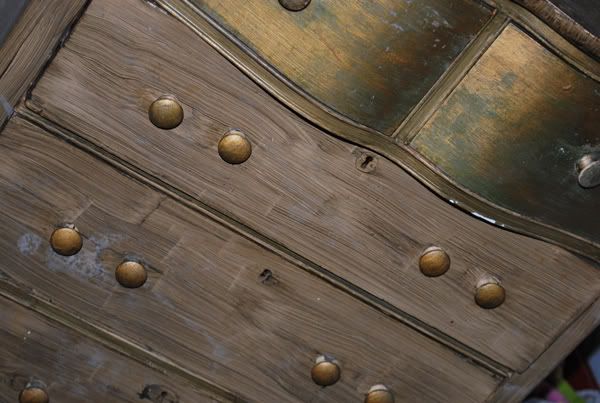 So, I sanded it down, put my infamous cover stain on that I love so much, and painted it!
Now it looks like this!
Even though I tried my hand at glazing before, I only used it in the cracks of the furniture.
This time I took the glazing a step further and put it all over the furniture, giving it that weathered, shabby look.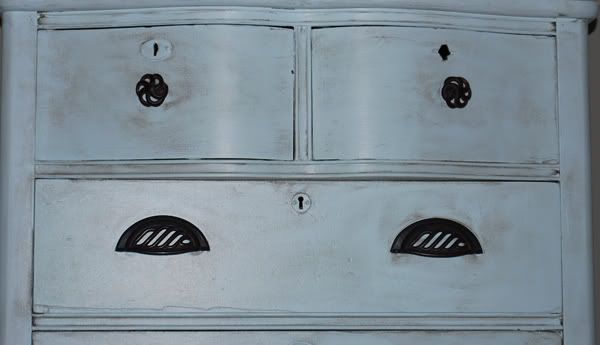 I just brushed on the glaze, and wiped off what I wanted with a damp towel, leaving just a little of the stain showing.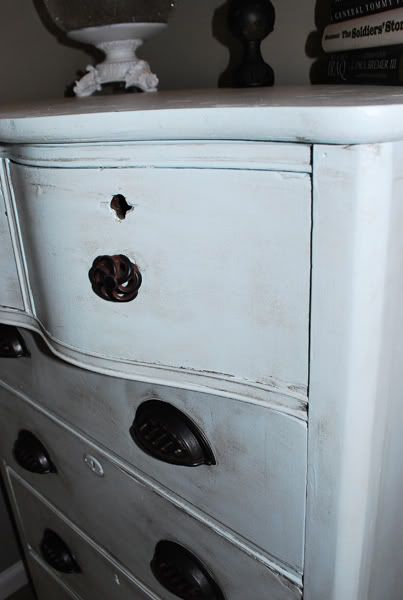 I'm really happy with the distressed look. I think it gives this piece a little more personality.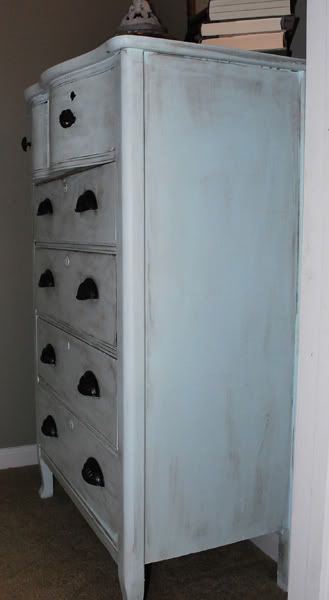 The paint color is "

STILLNESS

" from Lowe's. It a light, light blue.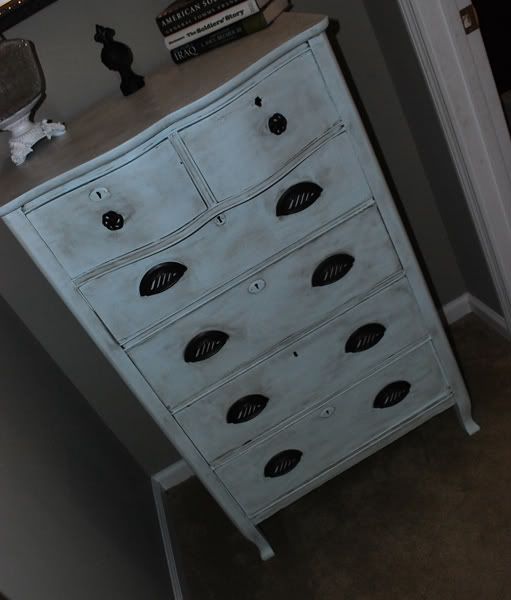 I spent about $40 on new hardware at Lowe's and $10 for paint. So this dresser ended up costing $50 total to redo, but that's a small price to pay for family heirloom.
Now we have a piece of furniture that is sentimental to our family, and will be ours for years to come!!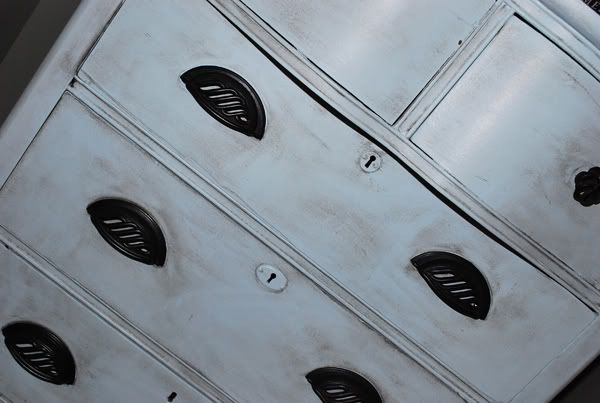 So, one more look at a BEFORE and AFTER picture.