No more homework!
No more books!
No more teachers dirty looks!
It's hard to believe in August, I took this picture of the first day of school.....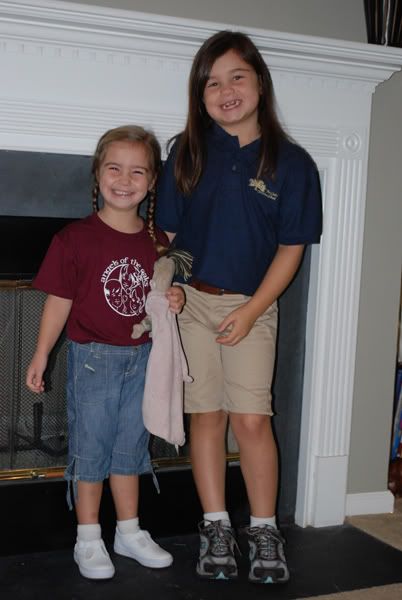 ...and in 9 months time they have changed to this (on the last day of school!)
They grow up so fast!!!!
My house will be clean again in August, and my sanity will probably return then too....
HAPPY SUMMER everyone!!!!