A Barstool Redo....again
Last week, my bar stools looked like this...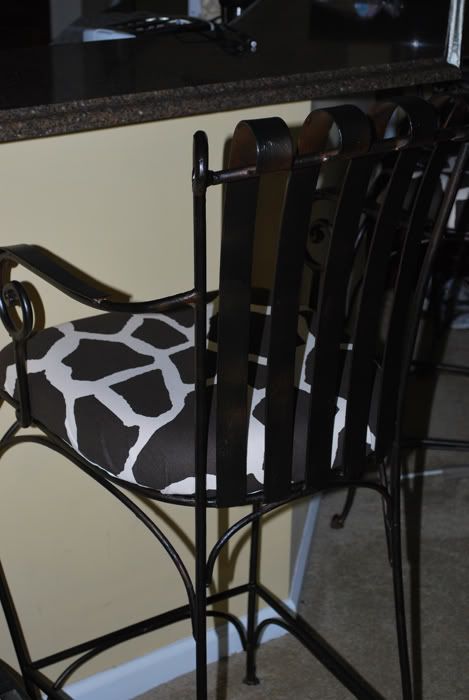 But they didn't always look like that.....
The one on the left (in the photo below) is what they started out like...
And once I was finished with them...they looked like this....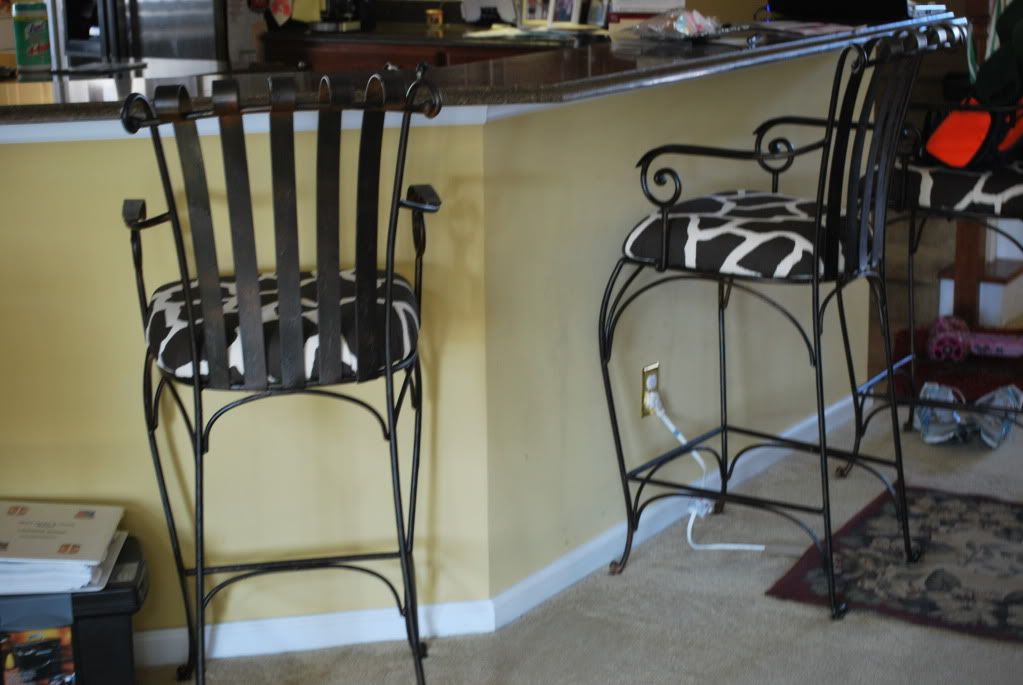 (

You can read about the first redo by clicking

HERE

)
But I thought the dark chairs and dark seats made it look.......well, dark.
So, I grabbed my white spray paint and went to town!
(As you can see from the before pictures, I also had the walls painted since I last painted the stools.....)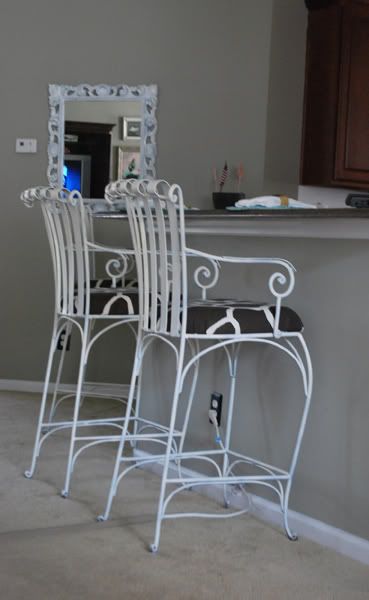 Painting the stools white really brighten up the space!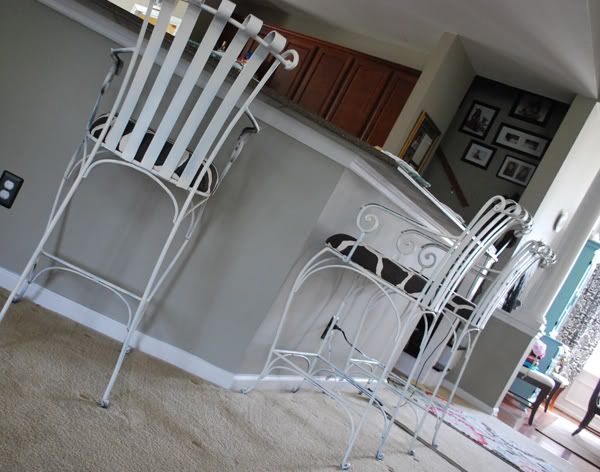 So, take a look again at the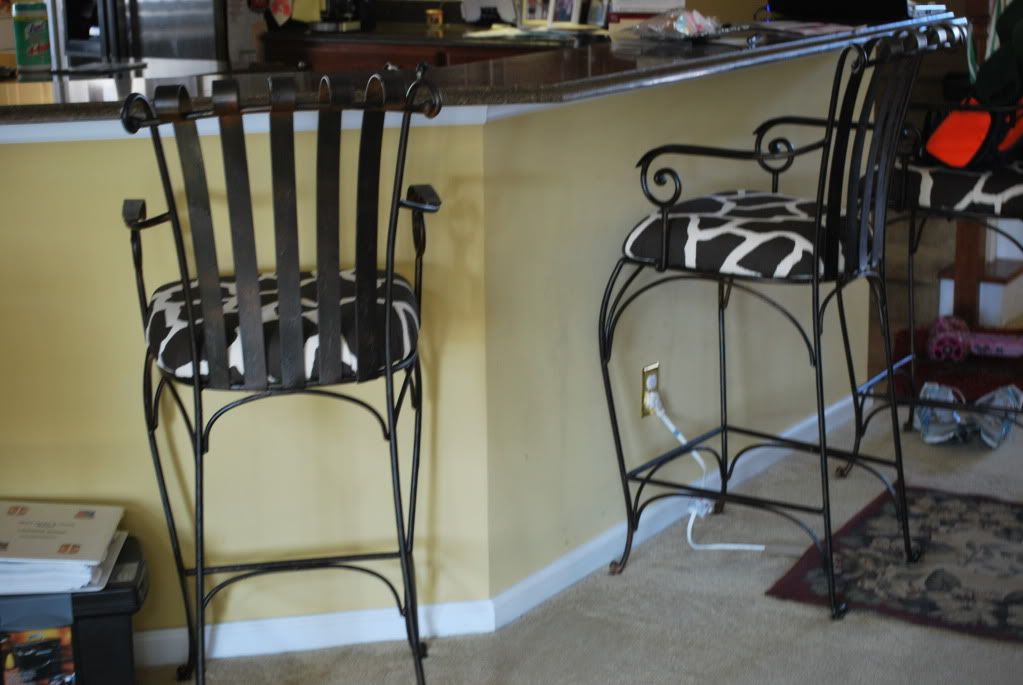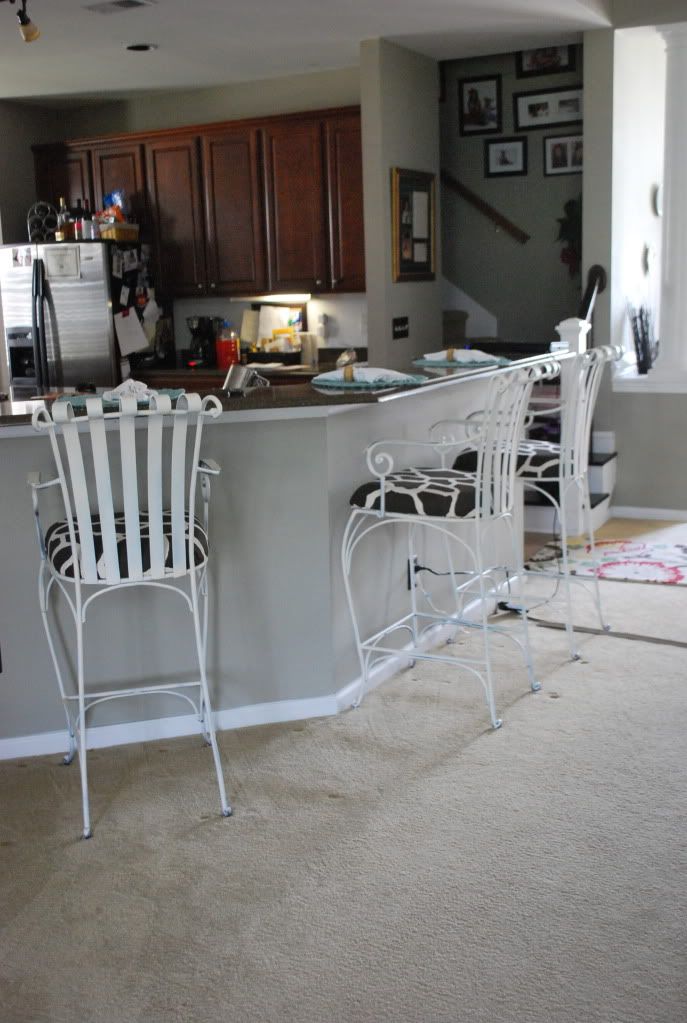 What a change a can of spray paint can make!!!!