Last Saturday was Little B's first t-ball game.
Look at this sweet little face!!!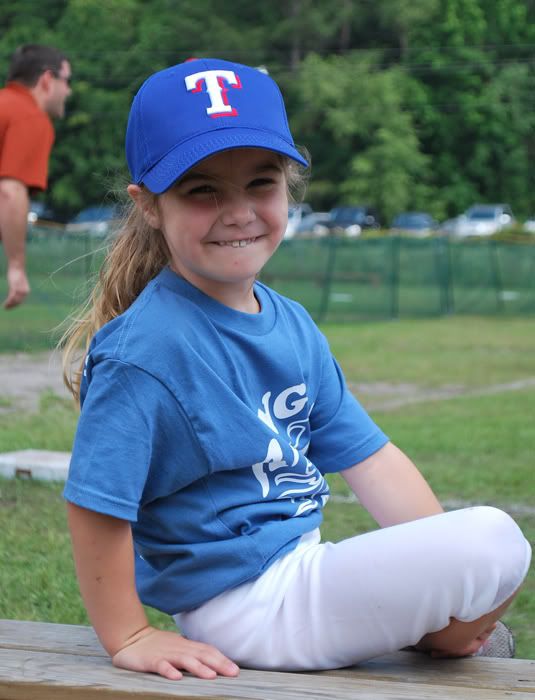 After a quick prayer before the game, she was READY! (love her face in her hat!)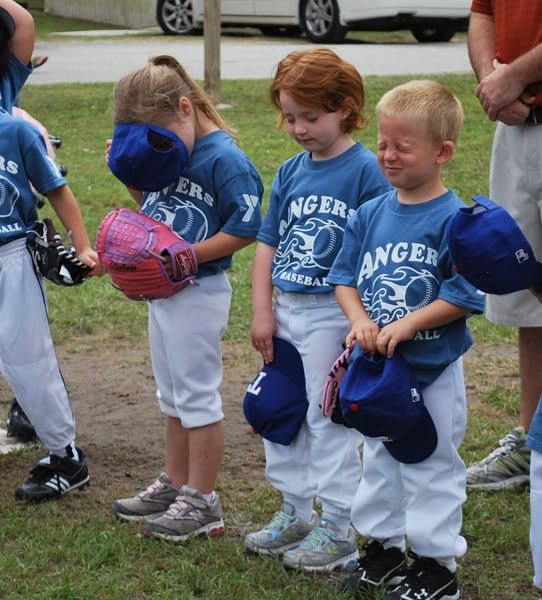 My father-in-law dropped by to catch some of the game...he has 2 boys himself (one being my husband) so he enjoyed watching B carry on the ball playing tradition!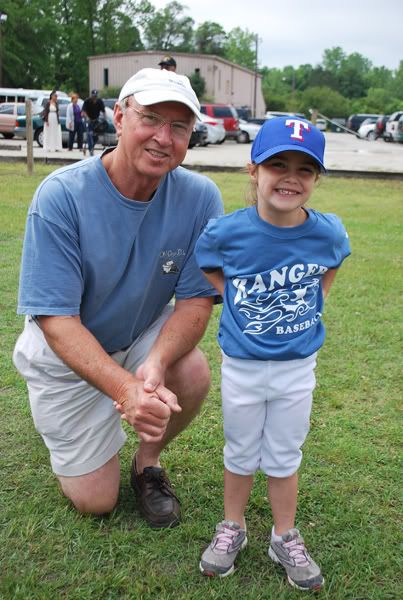 ...a drink of water and she was ready to go!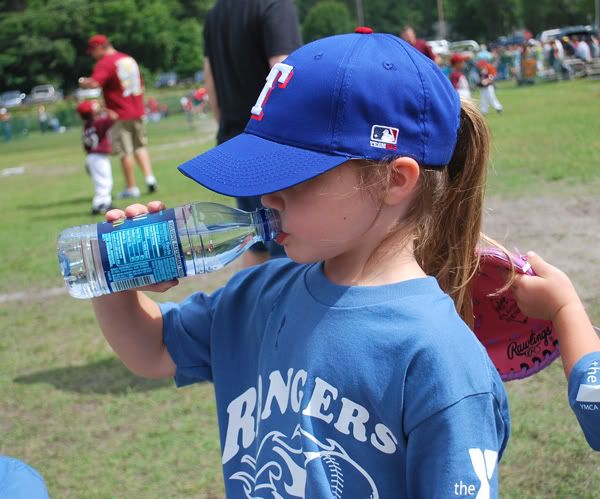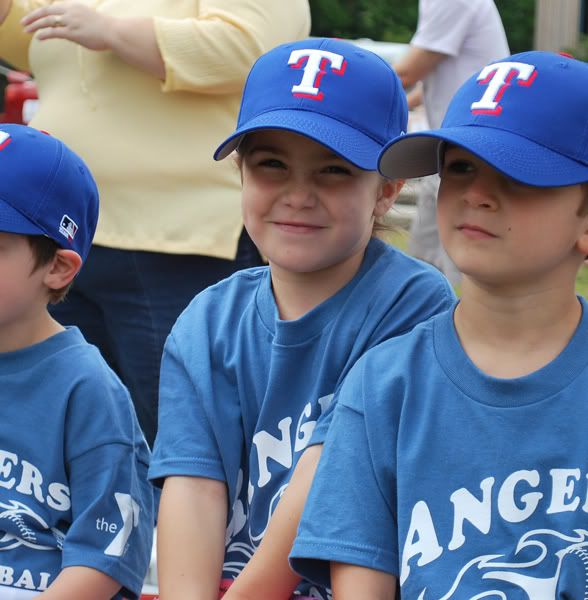 Her VERY first at bat!!!
A GREAT hit and she's on her way!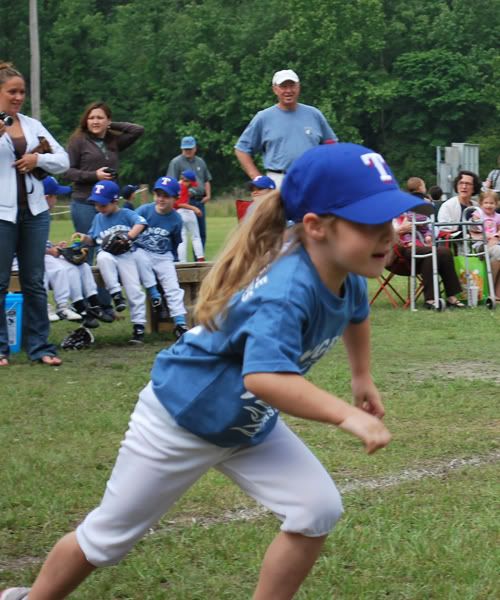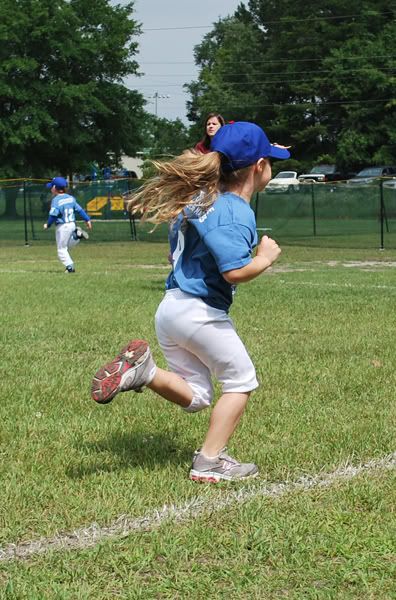 ...and all the way to home plate!!!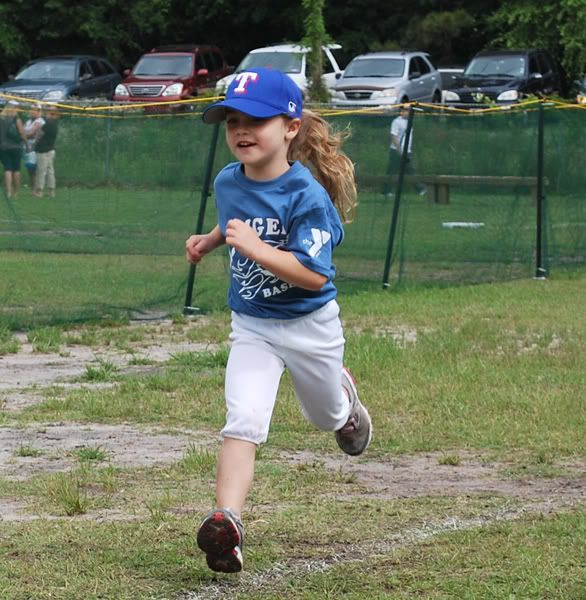 Then she was out in the field for some defense!!! I love the look of determination on her face....tongue out and all!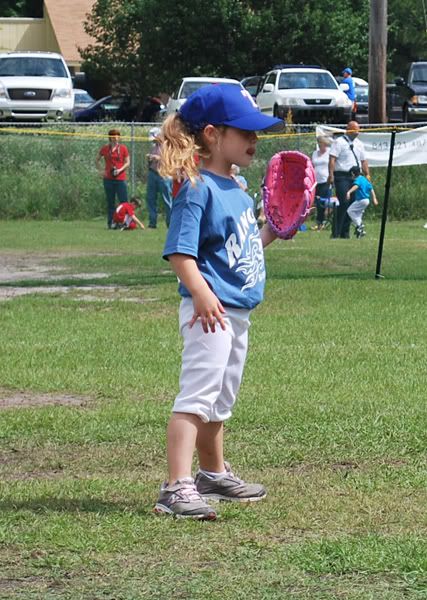 As soon as the ball was hit every kid ran into a heap for the ball.....While the others are still looking, Miss B already has it and is showing it to me!!!!! You can see the first baseman behind her waiting for her to throw it to them! Too funny!
She's already got perfect form....the ball sails right to the base!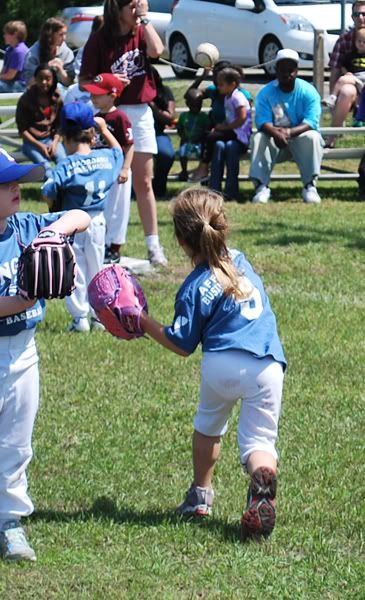 Such a fun time at this age....the start of a hobby that could lead to a college scholarship!!!
Keep in touch with me over the next 14 years...I'll let you know what schools are fighting over her! :-)