For the longest time, my back patio looked pathetic...I mean, REEAALLLY pathetic.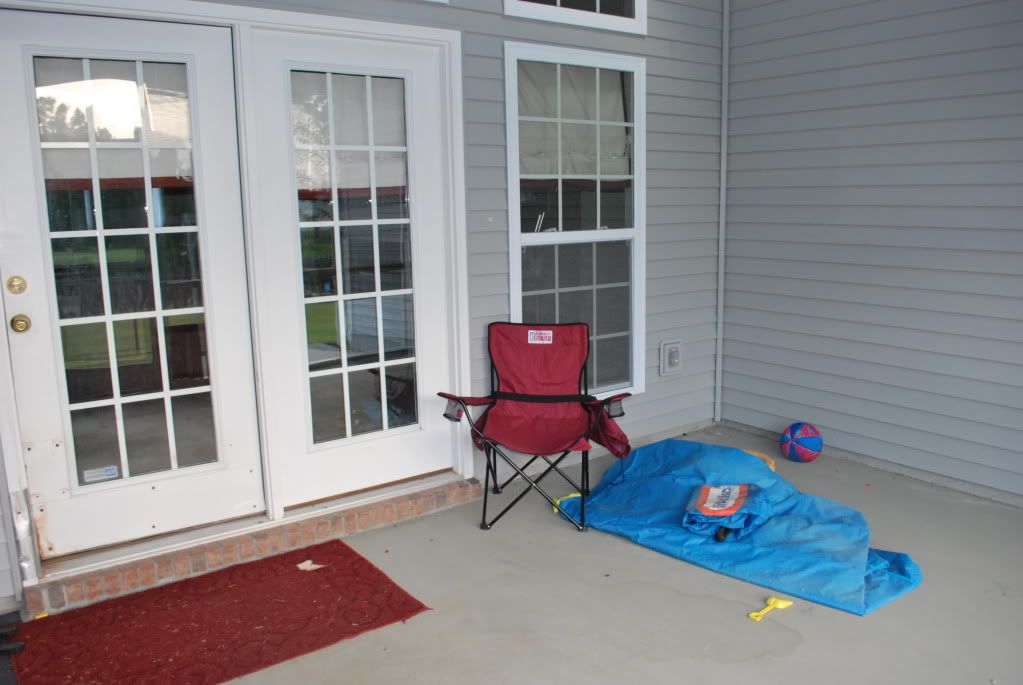 In my last post, I told you about hanging these curtains...(click
HERE
to see it)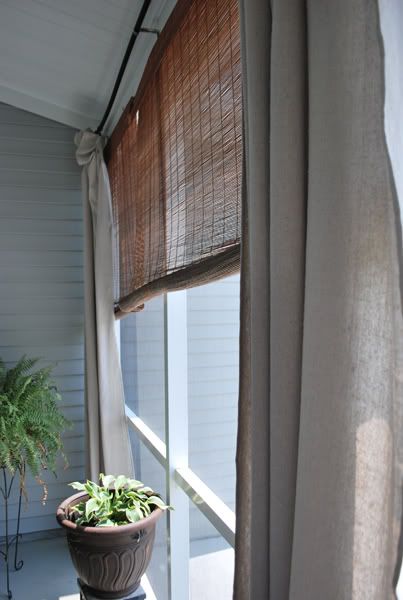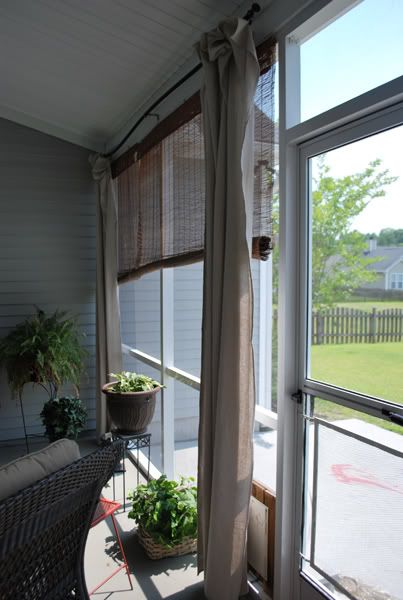 After a few purchases, here is my new patio......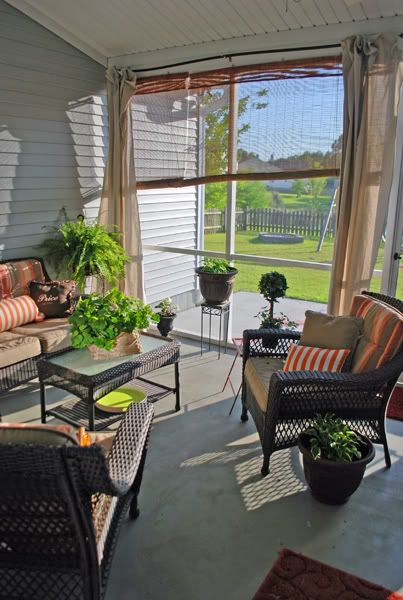 I purchased the furniture from Sears at the end of the season last year. It was the floor model, I had a military discount AND because one of the chair legs was fraying a bit I got an additional discount. I ended up saving about 60% on this furniture!!! YAY!!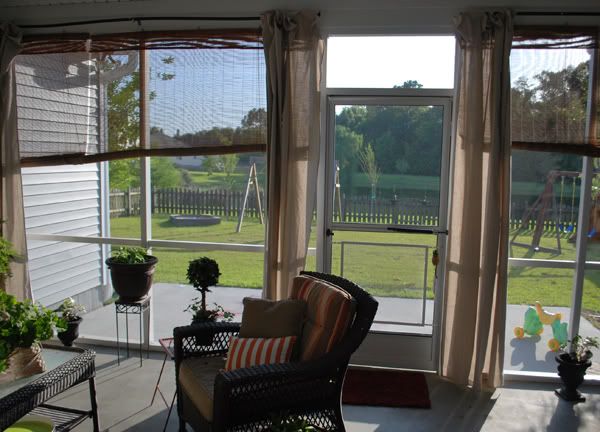 I added some greenery (some real, some fake)....
This table was purchased at Goodwill for $2. I spray painted it and it looks good as new!!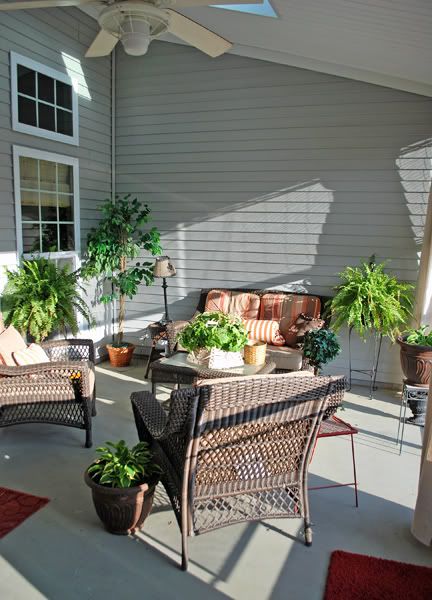 The sun sets back on the patio, so I added some bamboo shades (Lowe's) and drop cloth canvas curtains. Now I can pull the shades to when the sun is too much!

I made a few pillows using an outdoor fabric scrap I picked up on clearance at the fabric store....

I LOVE IT!!!
I am so pleased with how it looks. It's VERY relaxing to sit on a pretty day and read a book, relax, or watch my kids play in the backyard!!!!
Of course, no room is ever officially done. I would like to put something on the wall behind the couch, but haven't been able to find anything so far....I'll keep looking!!!!

Tell me what you think....just don't make me cry! :-)