Deployment Project # 87
Patio Curtains
I have been working, here and there, on my back porch. I am finally ready to show it to you, but wanted to show you my new curtains first.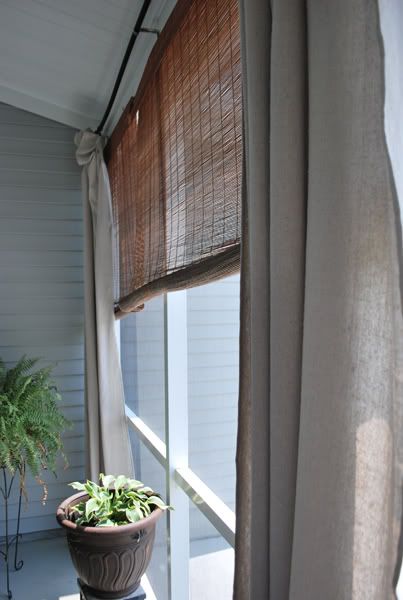 I REALLY wanted to have some curtains with a print on them....but I needed 10 yards of fabric. Even cheap outdoor fabric is $10 a yard, and I just couldn't see spending so much money on outdoor curtains.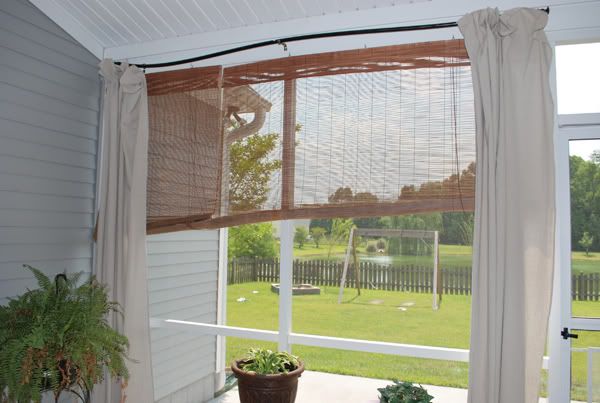 So I bought 4 drop cloths from Home Depot for $10 a piece....$40 total....much better than $100!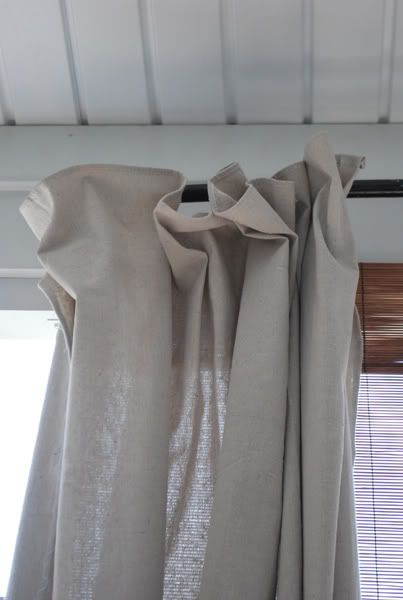 I didn't have to sew a stitch...I just hung them up with rings with clips attached. I also didn't want to spend a ton of money on rods...they can cost $40 for one rod. I bought PVC pipe and spray painted it black.

It's not the best option, but the cheapest. I will admit that the paint is already chipping off the pipe and it's not as sturdy as a true curtain rod, but it works well enough for my back patio. I didn't want to spend alot of money on these curtains, so having a crooked curtain rod is fine with me. ha!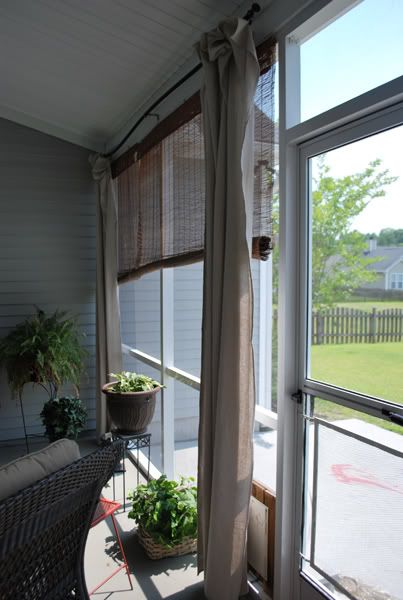 Come back in the next day or so, so I can show you my spruced up back patio!!!!
Have a great day!!