I'm trashy.... I admit it.
...or at least I was for one night.
I hosted Bunco at my house and made it a "White Trash" theme.
I even decorated my front yard....didn't have a toilet to put flowers in or a washing machine for the front porch, but I think it turned out pretty trashy....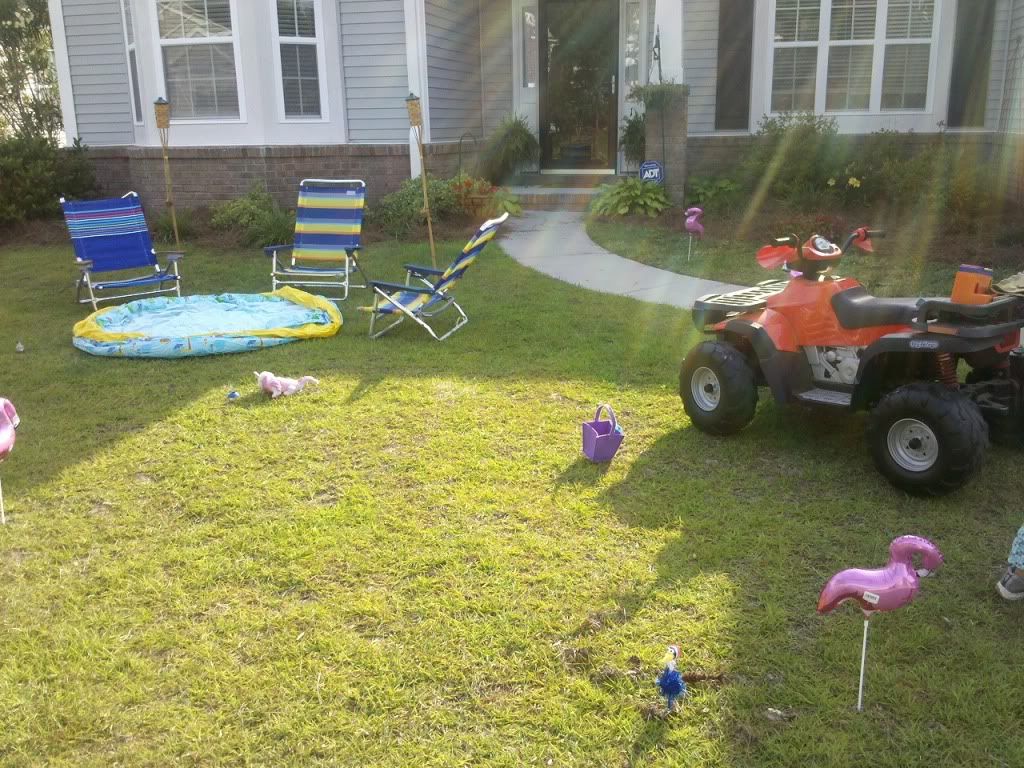 I play Bunco with some of the funnest girls you'll ever meet. They are always ready for a dress up night, even if it is a redneck party. We've had a Luau, 80's, new Year's party...but never a white trash party!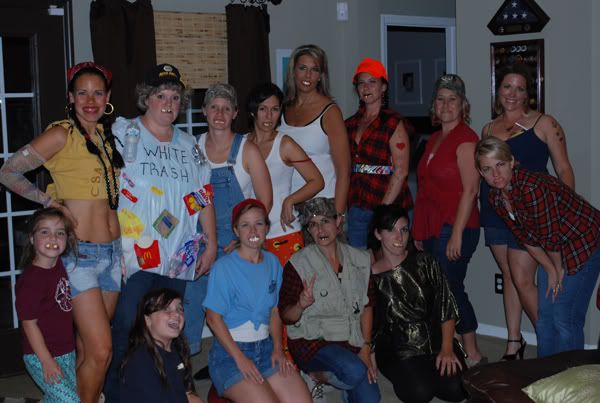 Check out some of my trashy friends....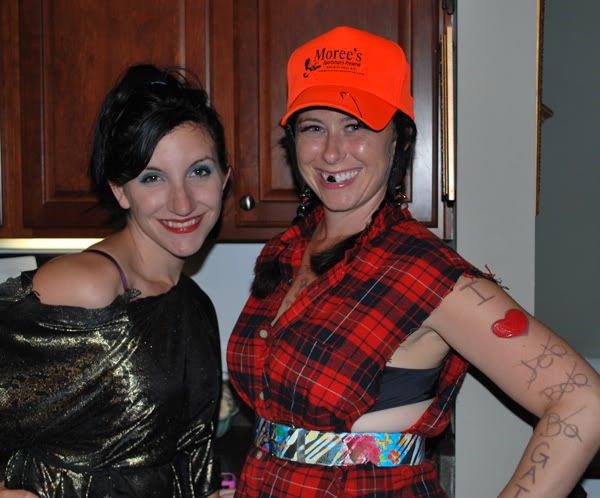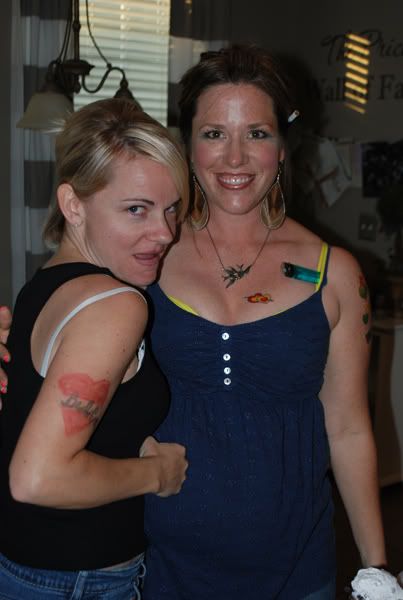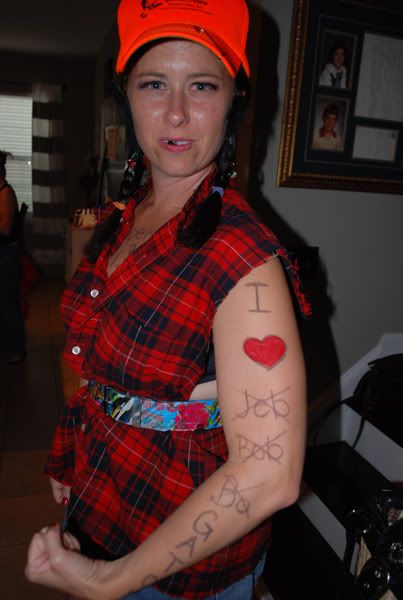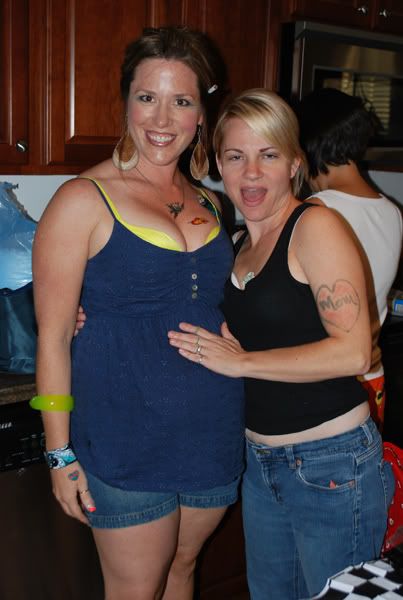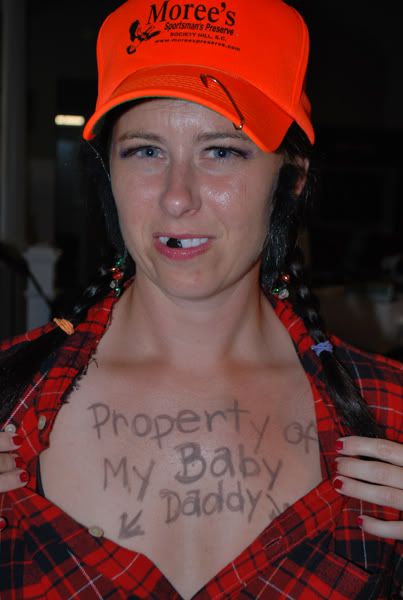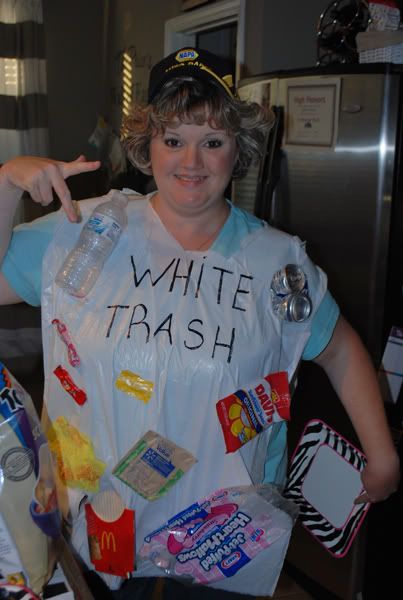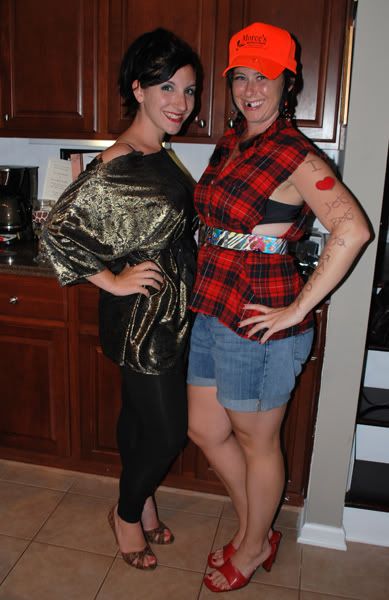 We all posed with our "bubba" teeth!!! We laughed the night away like a bunch of drunk, trashy people....even though we weren't drunk nor trashy! ha!
And no white trash party would be complete without a SPAM CARVING CONTEST!!!!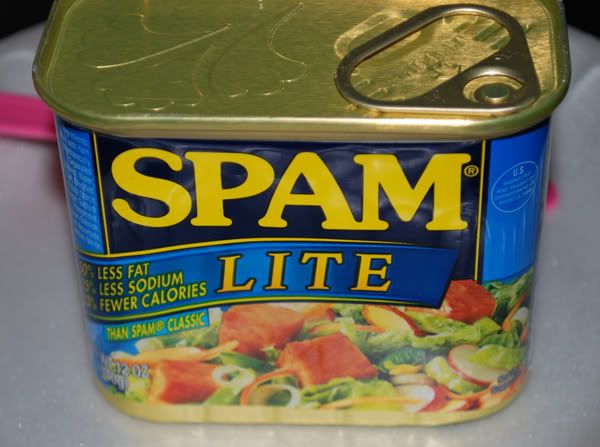 Look at some the sculptures my talented white-trash-spam-carving friends came up with...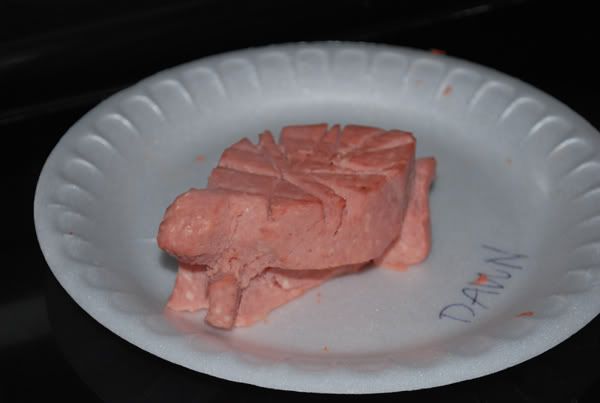 The Spam Turtle
The Spam Tractor
And look at my friend's hand...she's drinking out of a redneck wine glass a.k.a. Mason jar!!!! ha!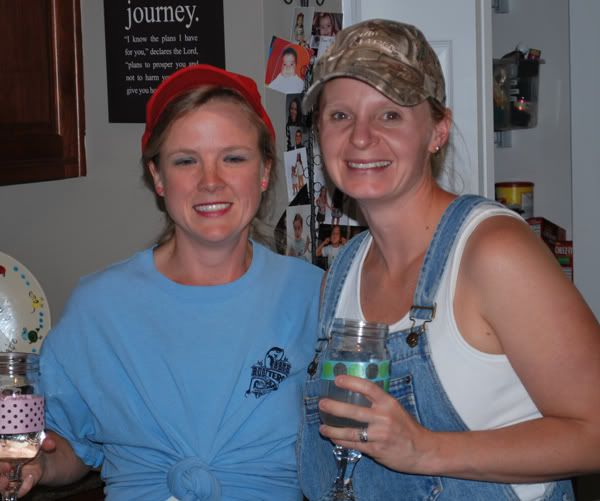 It was so much fun to be trashy for the night!!! I think we all could have gone to Wal-Mart and blended right in with the other shoppers! LOL!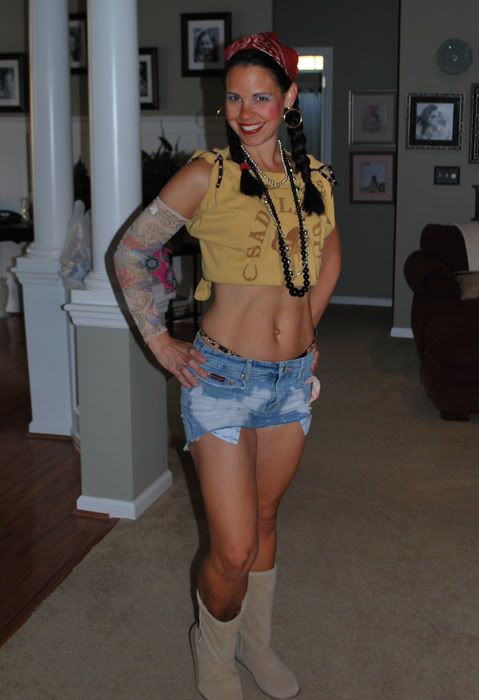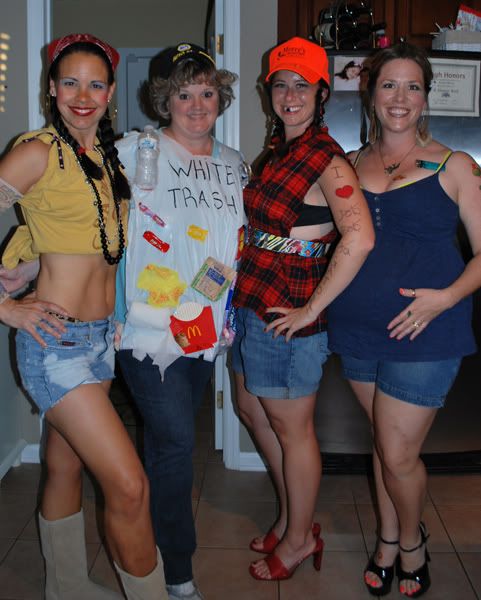 We had SOOOOO much fun....pork rinds, Spam, sweet tea, Twinkies, Ding Dongs, lemonade, pink flamingos, blue eyeshadow, etc....oh the fun we had!!!
If you are looking for a themed party, I suggest one like this.
Loads of white trash fun!