Deployment Project # 85
Mirror Redo
I am almost ready to reveal my new Master Bedroom to you...but first, I have to show you one last touch I added to it.
We were fortunate enough to inherit this beautiful antique mirror from my husband's late grandmother. I really like the shape of it and the scrolly shape.....not to mention it's a family heirloom.
But I just wasn't crazy about the dark color....so, of course, I pulled out the my trusty spray paint!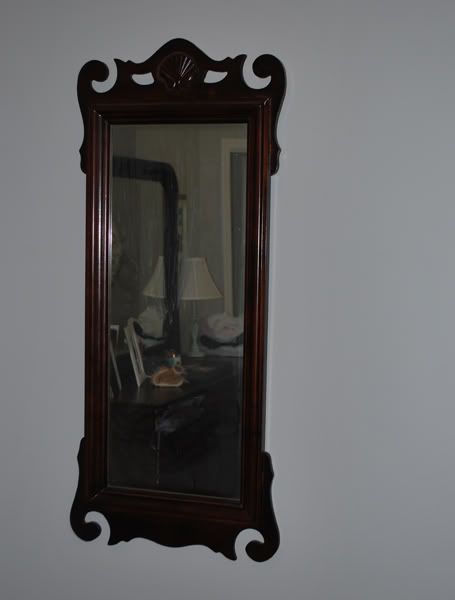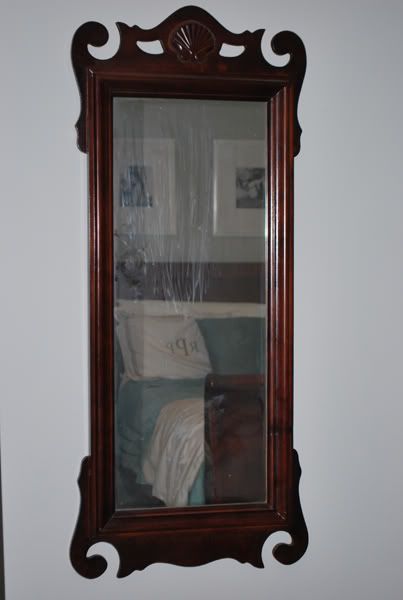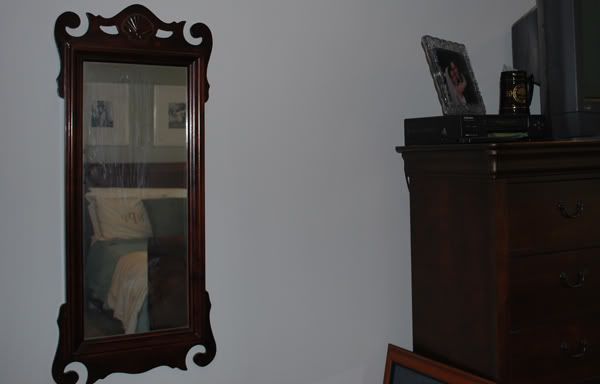 I love the white mirror on my gray walls. It really brightens up the space!!!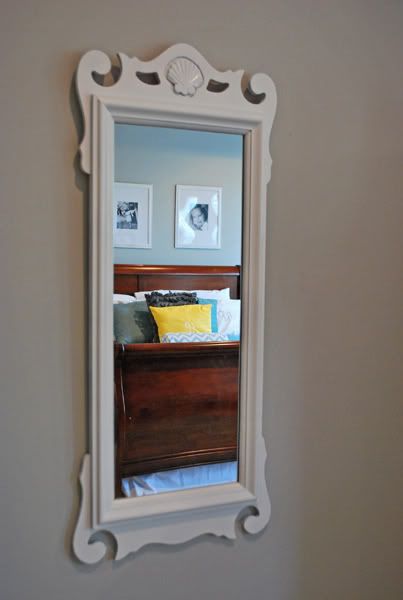 My plan is to have a chair under the mirror in that space...but for now, it still looks fine the way it is.
Stay tuned...I will be revealing my new Master Bedroom Makeover in the next few days.
With just 5 weeks left before the hubby returns, the pressure is on to complete the last 15 projects!! That's 3 projects a week! YIKES!!!