I'm still on my spray painting frenzy....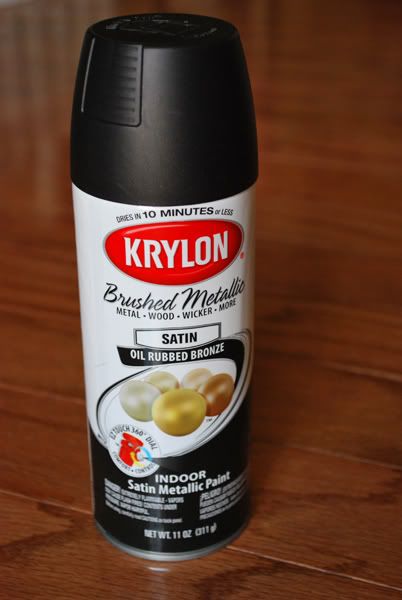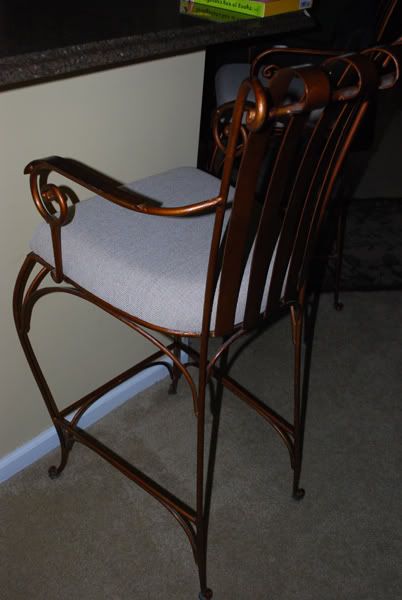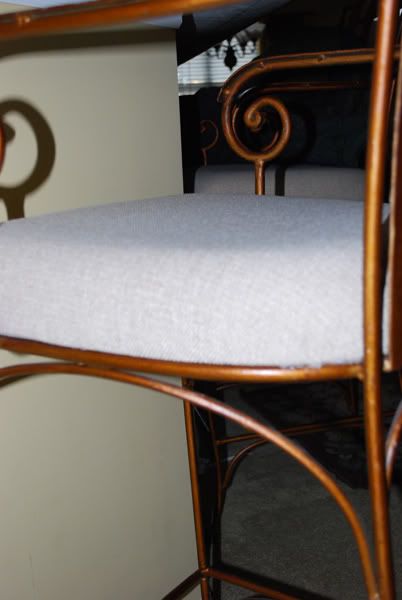 They weren't ugly to begin with...but I was just not crazy about the orange-ish color and the bland fabric.
So... I bought some new fabric and grabbed my ORB and started painting!
First, I recovered the seat cushions.
If you have never done this, it's easy peasy...just a little time consuming.
You just need one of these..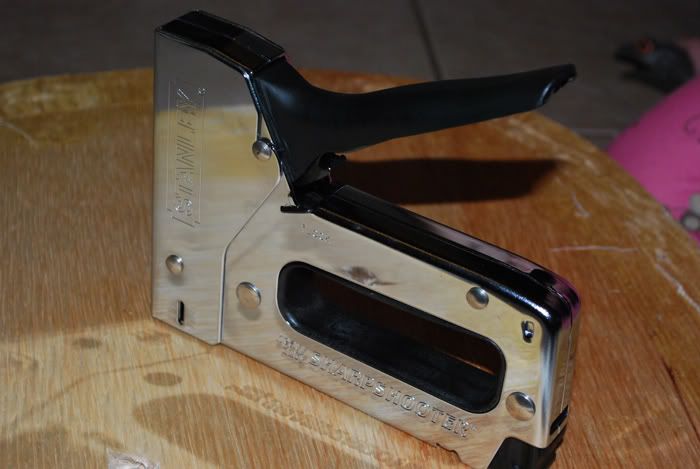 ...and getting help from a little cutie like this doesn't hurt either...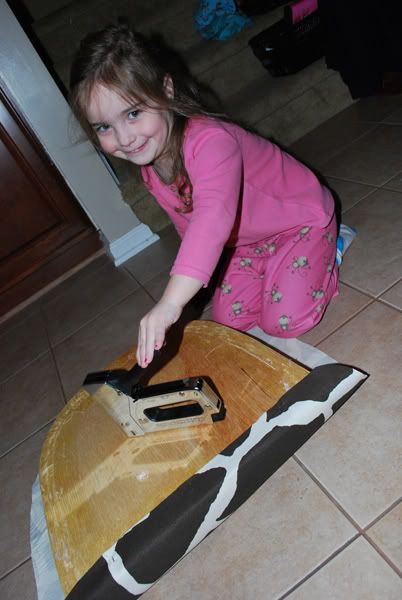 Just remove the staples and fabric from the chair. Cover with new fabric and staple....see, easy-peasy...
...and now I have a cute little giraffe print seat...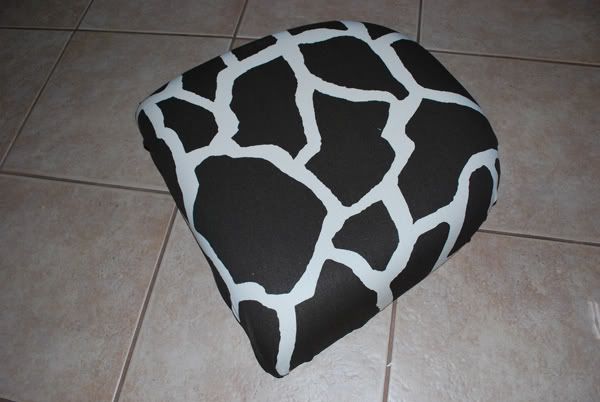 Then I painted the chairs.
You can see the difference in the color here.
(..and you can also see the horrible dead grass in my yard....will spring EVER get here?!?!?)
And here is my new bar stool.
Drum roll, please...
...and another peek at before...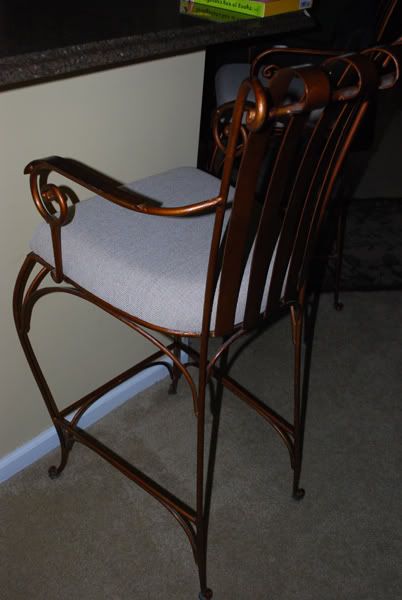 Happy Wednesday!!!