***NOTE: I found who gave me the idea for the "FLEECE Navidad" blankets... HERE at Home is Right!
I love trying different avenues of creativity....
If you look over to my sidebar you will see all sorts of links to creative blogs I love to follow. These ladies are all so talented and have such awesome ideas for decorating, creating, crafting and organizing. I just LOVE the things they do, and now have a long list of things I want to do to be crafty like them!!
With that said, I have taken a few of their ideas and tried them out, and I wanted to share with you.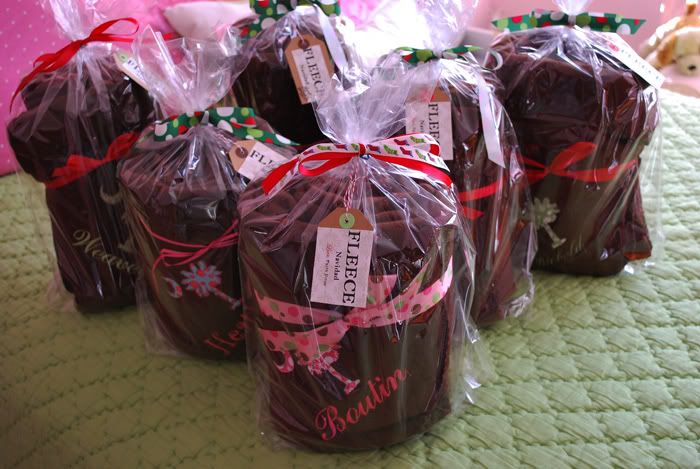 For the girls' teachers I monogrammed some fleece blankets I bought at Wal-mart for $4....we live in South Carolina so I monogrammed the South Carolina state emblem with their last names underneath.....wrapped them up in cute little clear bags I found at Michael's, and attached a tag (found at Michael's too) that reads "FLEECE Navidad"...haha get it? "FLEECE" Navidad?????? I love it!!! I definitely can't take credit for this idea... I found it on one of the blogs I follow a few weeks ago...I can't remember the exact blog, but I will see if I can find it so I can give them the credit....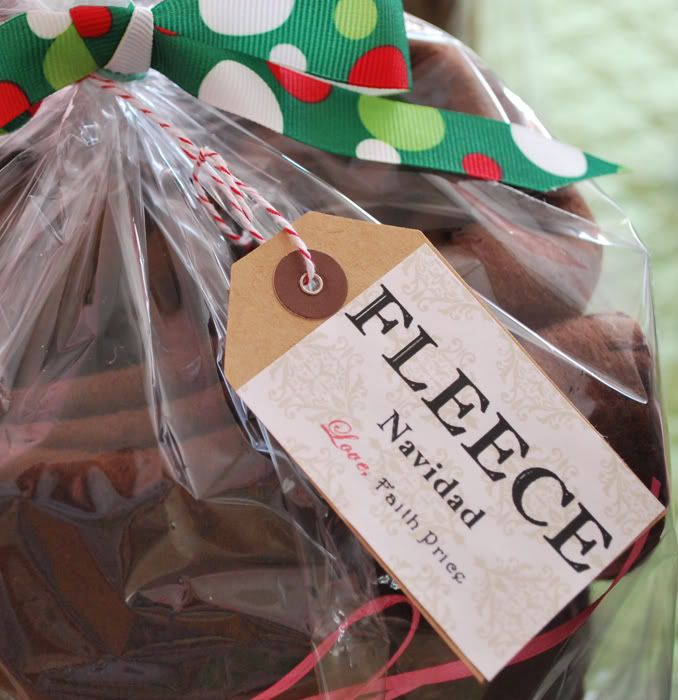 I also found this cute idea for Oreo Lollipops over on
How Did She's Blog

.
My oldest helped me make these, so it is definitely something fun for kids to help out with.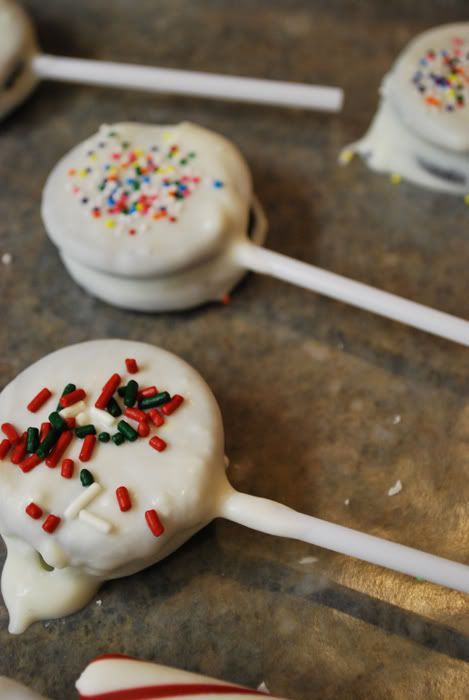 My husband had a Christmas party at work, and asked me to make a dessert for him to take. They were giving prizes out for best dish......but I didn't have time to make anything elaborate... so I went with a dessert that's always a crowd pleaser...

DESSERT PIZZA

!!! It's one of my favorites, and simple to make.
You need a tube of sugar cookie dough, 1 block of cream cheese, 1 tub of Cool Whip and a variety of fruit (kiwi, blueberries, rasberries, blackberries, mandarin oranges, strawberries...just about any fruit).
Flatten the cookie dough out flat...you can buy the disposable pizza pans at the grocery store...and cook the dough according to directions. Once the cookie is cooked and cooled, mix together a block of SOFTENED cream cheese and Cool Whip. Spread on cookie, and top wth fruit! One of the best and easiet desserts there is!
AND I won Overall Runner Up Dish, and BEST Dessert!!!! YAY me!!!
Happy Friday everyone!!!