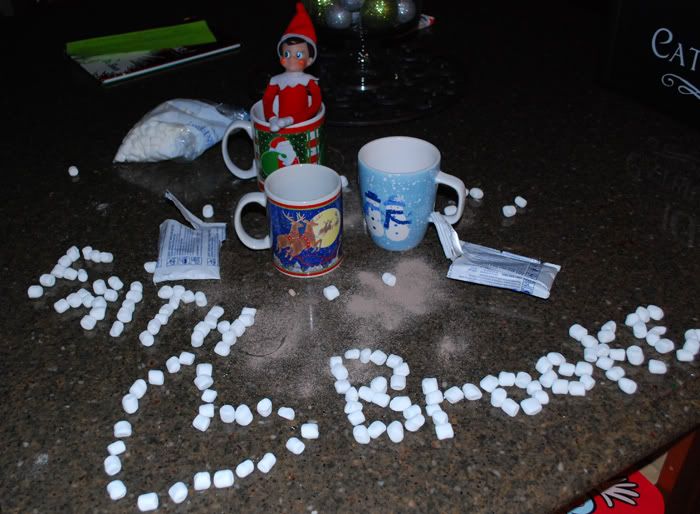 Our Elf on the Shelf got into a little mischief this weekend...
He apparently decided to make some hot cocoa for the girls, and got a little carried away with the marshmellows!! He spelled out their names with the marshmellows! Boy, oh boy were my girls excited to see what he had done!!
Now, the elf is looking for some more ideas for this weekend....he desperately needs some ideas for something fun and creative to do this weekend....HELP?!?