I LOVE my children, I really do....
....and I hesitated to post this, due to the embarassment factor......
because.....
well,.....
because, I don't teach nor allow my kids to write/say/do things like this....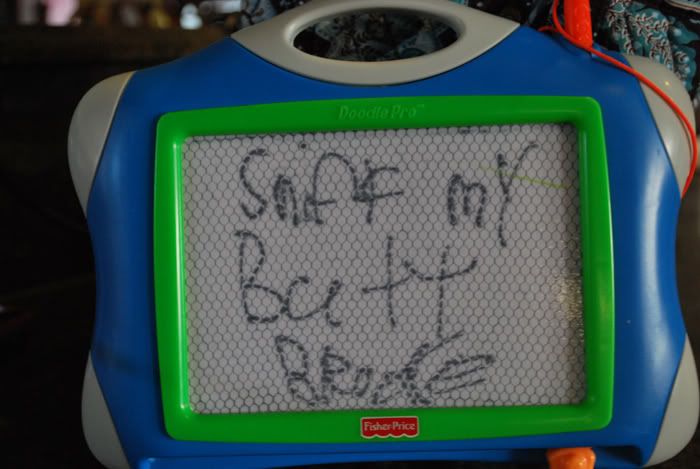 This was a "nice" message my (almost) 7 year old wrote to her 3 year old little sister (who, thank goodness can't read).....
Surprisingly enough, my daughter rarely gets in trouble at school (except for the time she was acting like Sponge Bob in line, and the time she was marching instead of walking in line to lunch)....
I'm not sure whether to laugh or cry at this one...I guess if it's the worse thing she ever does, then I am one lucky mommy....
......and for the record...the word "butt" is not allowed in our house...so Faith was being a big rebel writing this one.....