Every year I tell myself I am going to go shopping after Christmas and get my Christmas decor for the next year.
And every year the After-Christmas decor goes on sale for 60-75% off, and I find myself either
A. not wanting to spend the money because I feel like I have done nothing BUT spend money on Christmas
B. I ask myself, "Where on earth am I going to store all this extra Christmas stuff?"
C. I get there too late and everything is picked over.
Well, let me tell you....this year I WILL be buying some Christmas decor after the season. I realized, while trying to decorate this year, that I don't have that much Christmas stuff....
So, until next year.... here is a peek into this year's Christmas decorating..(I know, it's pitiful)....
Instead of a wreath, I put this Santa on my front door. My mom gave him to me when I was first married. She used to keep him on her front door. Now that my mom is no longer here, I keep up the tradition with Santa on my front door. He's a nice alternative to a wreath....this decoration will probably never change!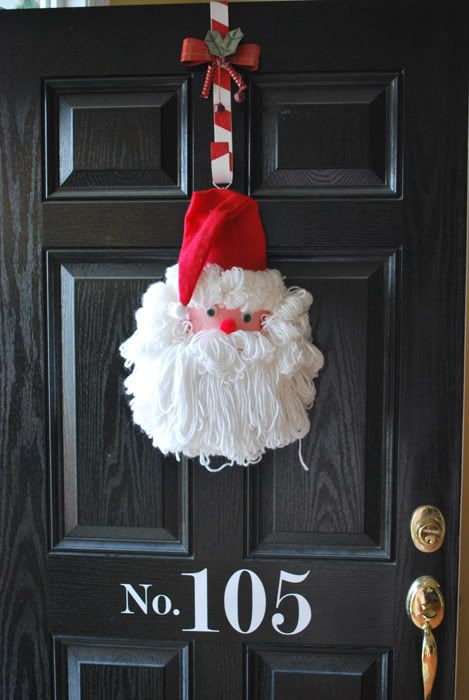 I saw this on another blog (can't remember which one since I read sooo many)...this is a fruit dish I had in my cabinets. I just filled them with ornaments I already had, and wrapped some garland (I already had) around it. The table runner is some extra fabric I bought a few years ago. I planned on using it to make a dress for my girls, but never got around to it. So I just folded it and laid it on the table...WA LA.. it's a table runner....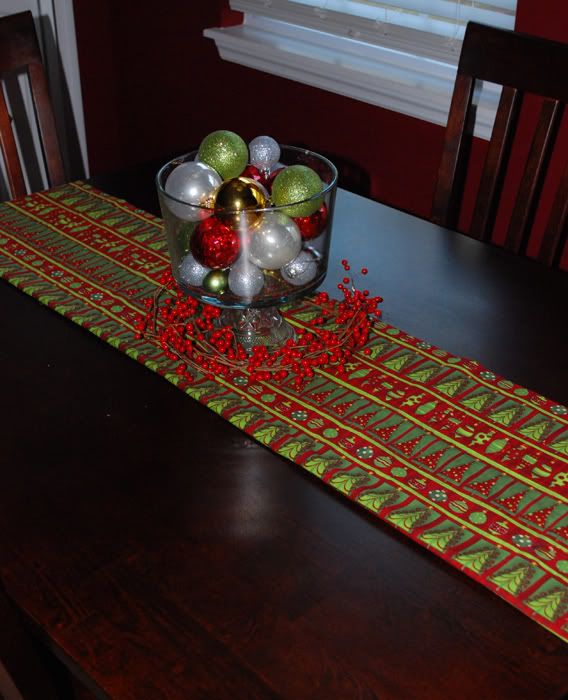 Another idea taken from a blog....it's a cupcake stand with ornaments on it....simple...and very cheap to make....(I already had the cupcake stand and ornmanets..)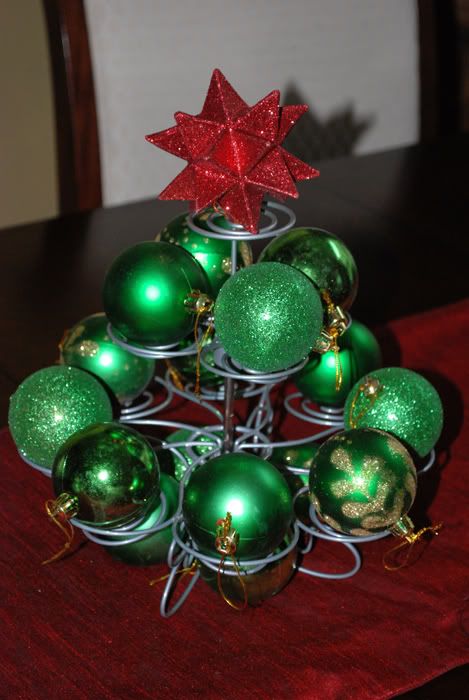 Our skinny tree. Every year we go out and buy a glorious, fat, $80 tree....but not this year. We went to Lowe's and bought a $30 tree....not a fat, full tree this year, but we have an extra $50 in our pockets and the kids don't know the difference...
A fuzzy glimpse of our mantle...I'm trying really hard to use the natural light in my pics...but they are just too fuzzy...but nonetheless, this is my mantel this year..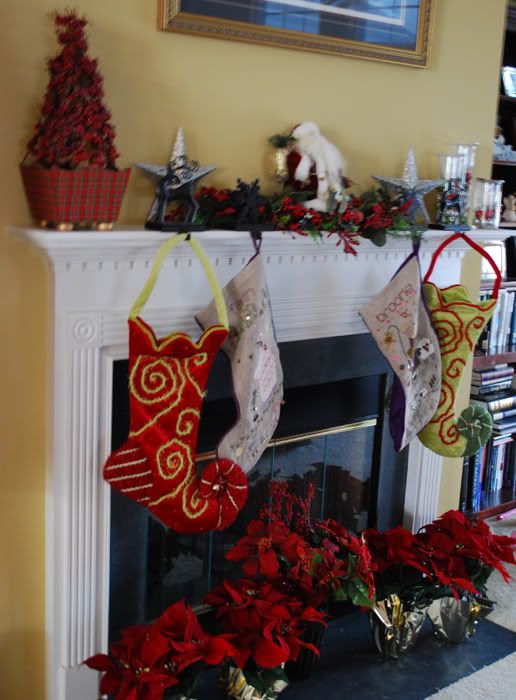 Here is a non-fuzzy glimpse of my mantel. The tree on the left was another hand-me-down from my sweet mom, so I feel the need to display it every year, even though it is something you would see back in the 80's. The stars came from the Dollar Tree this year, the stocking hangers from Wal-Mart, the poinsettias from Michael's last year, and I have NO clue where the Santa came from....he just appeared...
Here is Faith's stocking. My sweet neighbor's mother in law made this for Faith...I just LOVE it...I'm glad my girls have stockings like these...they will have these the rest of their lives, and they will always have that timeless look.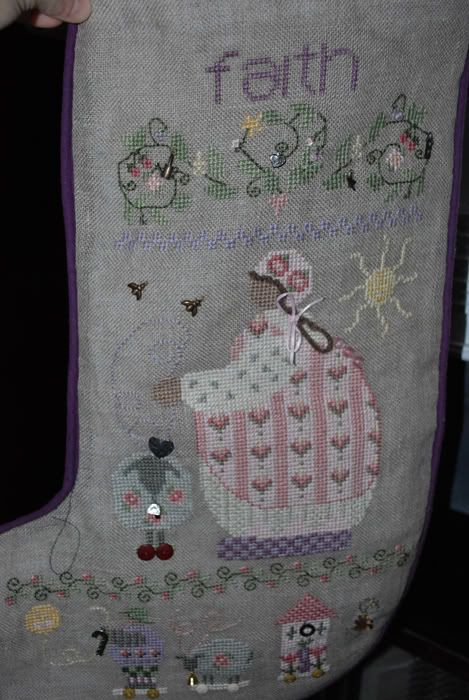 These are my candle holders that stay up all year long...I bought little mini-ornaments and put in the bottoms. I think they look cute!
This is where I display all my Christmas cards I get from friends and family. My kids have a hay-day with the cards, taking them out of their holders and scattering them all over the place...so I have given up and just started stacking them inside the mailbox. My girls love to take them out and look at all the pictures....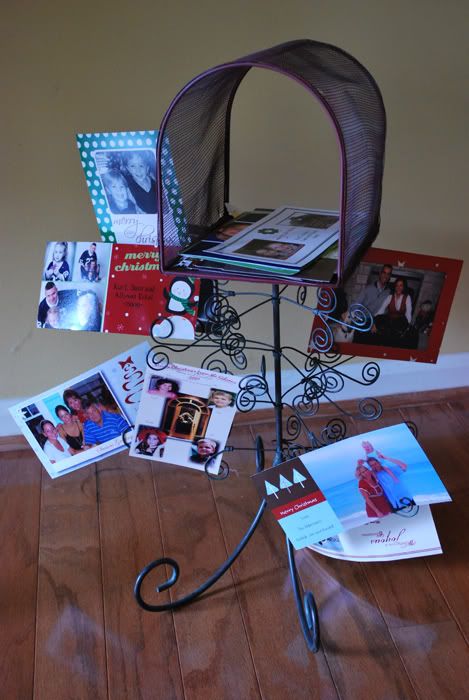 So, there you have it....my inexpensive (lack of) Christmas decor. I PROMISE to have more fun stuff next year.....Can't wait to see the after Christmas deals I come across!!