Am I the only one who has ever heard that saying??
"It's all over but the shoutin'!"
Well, it's Christmas Eve here, and I am having a few minutes of down time before we head to take the dogs to the kennel, head to church, then home to make a Birthday Cake for Dear Baby Jesus....and then wait on the kids to be nestled all snug in their beds so Santa can squeeze his fat hiney down our chimney... :)

So, I have a few random thoughts (thinking about Santa squeezing his fat hiney down the chimney reminded me of my favorite movie)....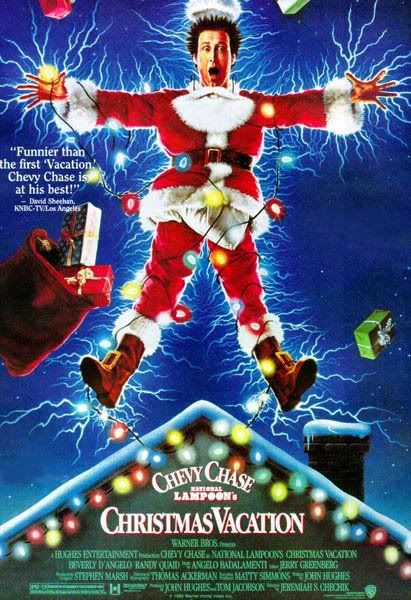 I know it's not the classiest of Christmas movies, but this is what we watch on Christmas Eve or Christmas night....we laugh as hard each year as if it's the first time ever seeing this movie! Merry Christmas, Clark!
And what tree wouldn't be complete without the beauty of a "husband wrapped gift"?????? Take a look at this...
Now, this is actually a HUGE step for my loving husband...last year it was a gift wrapped in blue and yellow wrapping paper with sunflowers all over it, tied with a red bow. He's stepped up in his wrapping paper selection...although I am not sure the green/red polka dots go with silver/blue ribbon.....but hey, I am giving the guy credit... it was one less present I had to wrap!!!!
Our elf on the shelf got a little Western this morning!! Look how we found him!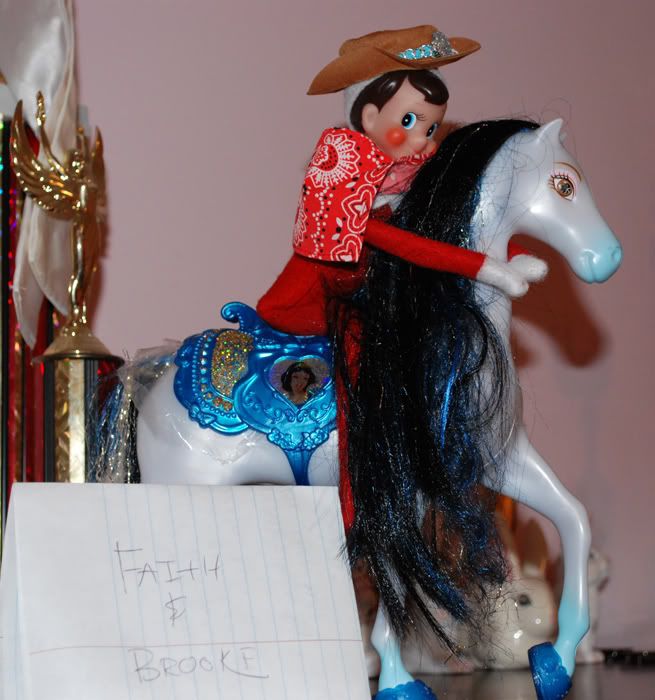 He even left the girls a little note reminding them to remember the real reason we celebrate the season!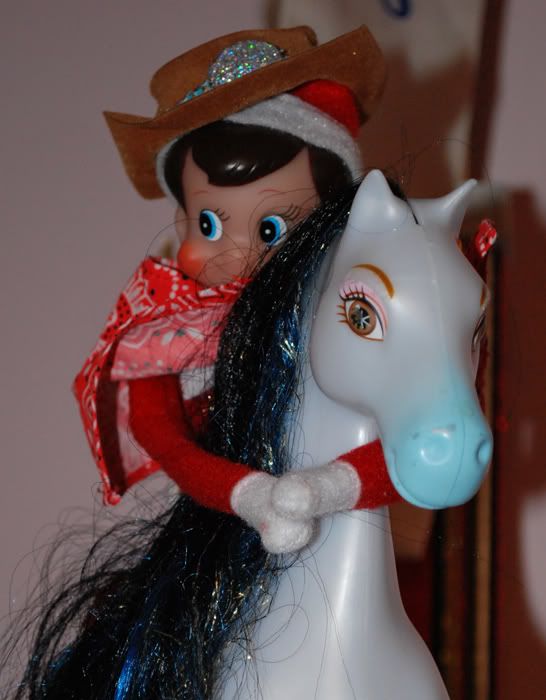 It looks like my few minutes of "me" time is now over....sigh.....
MERRY CHRISTMAS everyone!!!!!
Remember...this is why we celebrate....