After 7 months, my husband FINALLY came home from Iraq...
Unfortunately, it's only for 15 days for his R&R
But we will take whatever time with him we can get!
I kept it a secret from my girls until minutes before he showed up.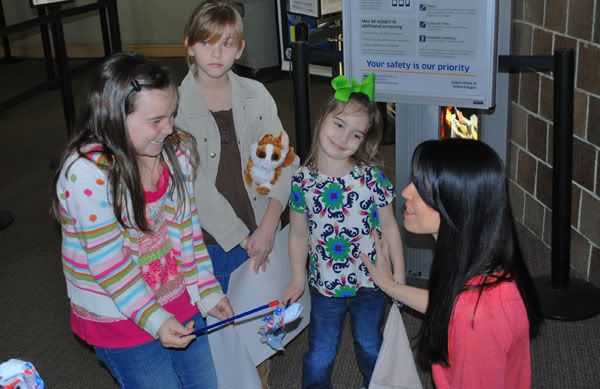 I love the look on my oldest's face when I told them we were there to get Daddy!
My oldest took off after him....my 4 year old was a little hesitant at first, so we let my oldest get the first hugs...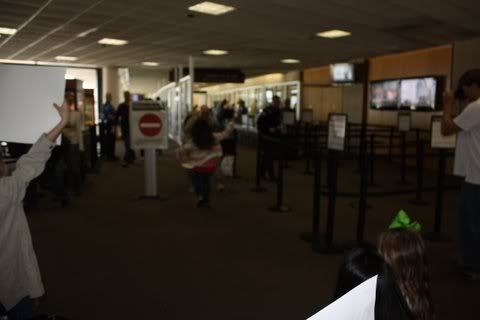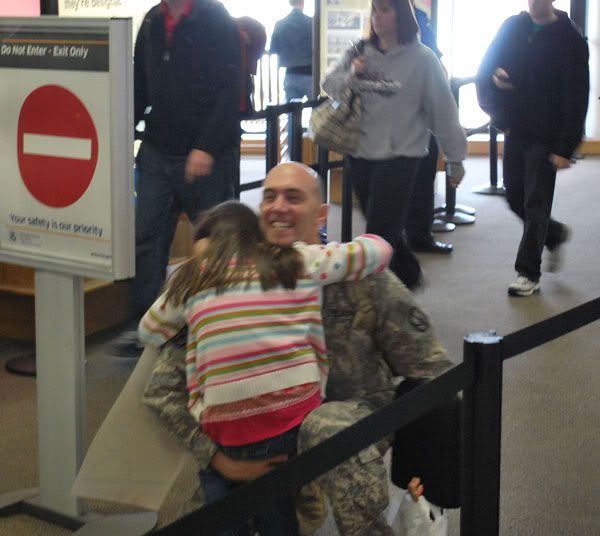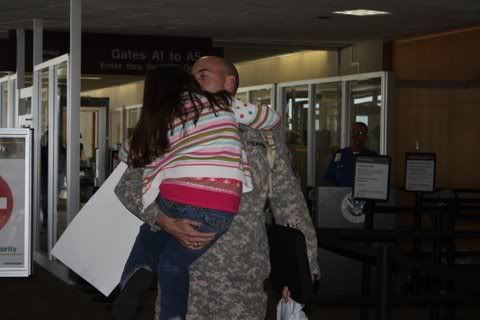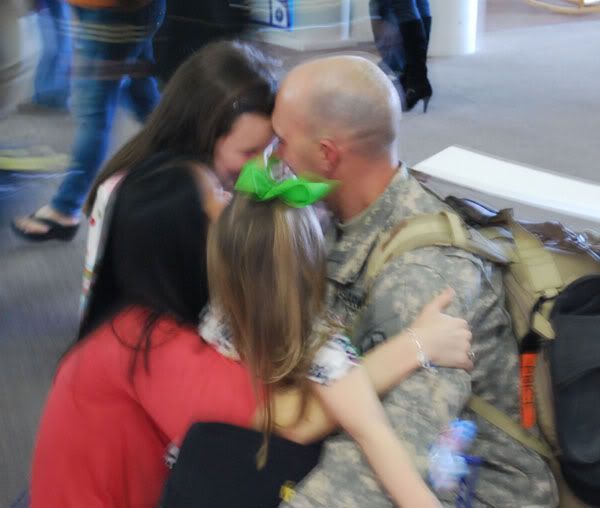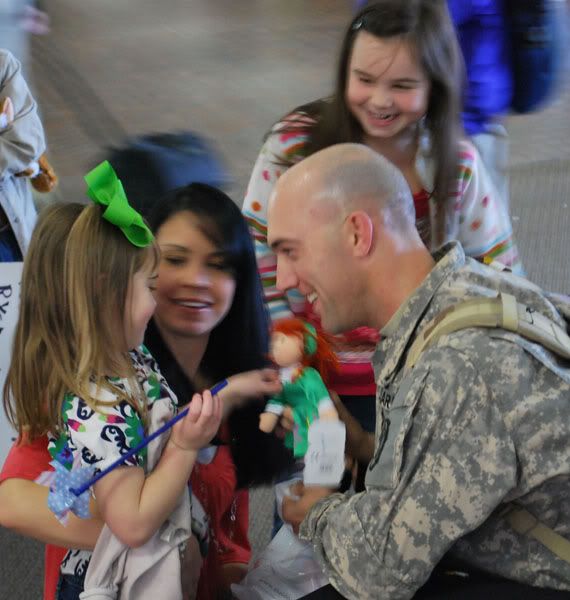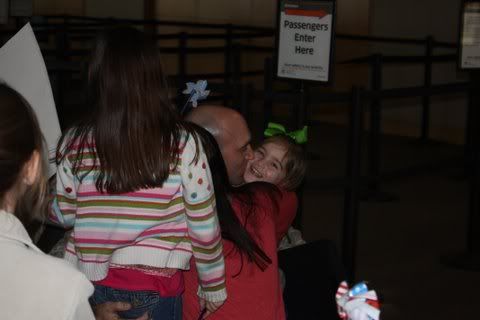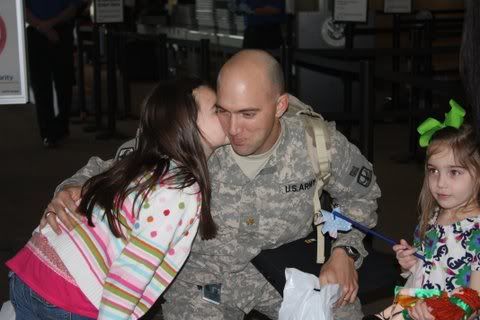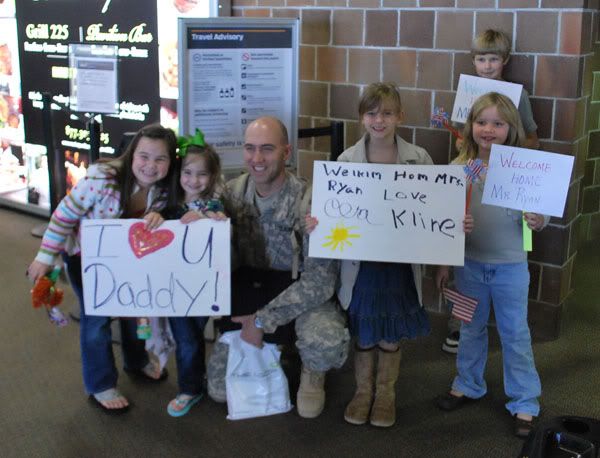 I love this man...and am so proud of what he does for our country!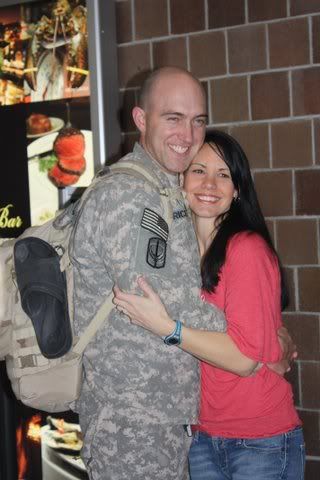 We haven't seen him in 7 months, but it only took 7 seconds for it to feel like he never left....
I am in heaven with my family together again....even if it is fr only 15 days.
We are keeping the girls home from school today to get some Daddy time.....and headed to Chuck E Cheese!!!!