If you have been reading my blog you know I am (trying to) follow Toni's Organization Challenges over at

A Bowl Full of Lemons

. I have been doing well getting them finished....just not so well about blogging about them!
Recently, this past week, her challenges included the laundry room, under the bathroom sink, medicine cabinet, Master BR closet and the freezer. I am proud to say I have all of those areas taken care of....I just don' t have pictures of all of them.
So, I will show you what I DID get pics of...


Under the bathroom sink....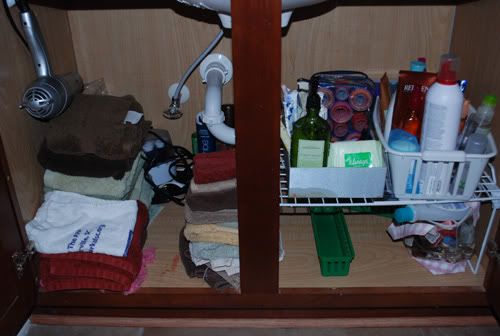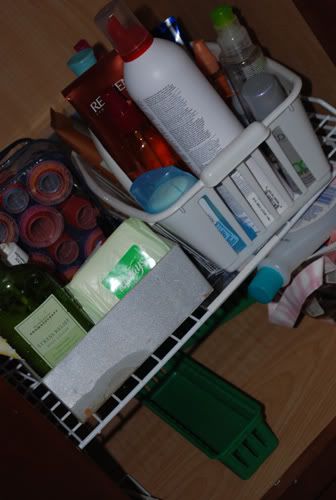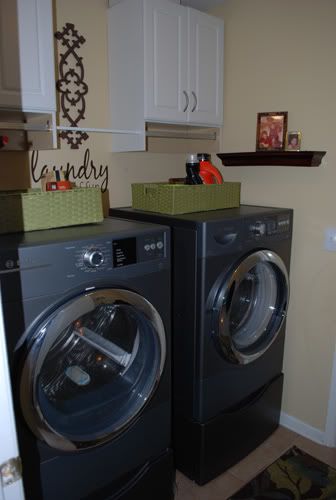 The laundry room is not actually a room...it's a walk through area coming from the garage....but on the wall opposite of the washer/dryer is this wall. I hung bead board wallpaper and hooks. You can read about how I did this project

HERE
Okay... now for the BIG project of the week.
Oh. my. goodness.
What a mess it was.
But, now it's sooooo nice. I can actually walk in it!!!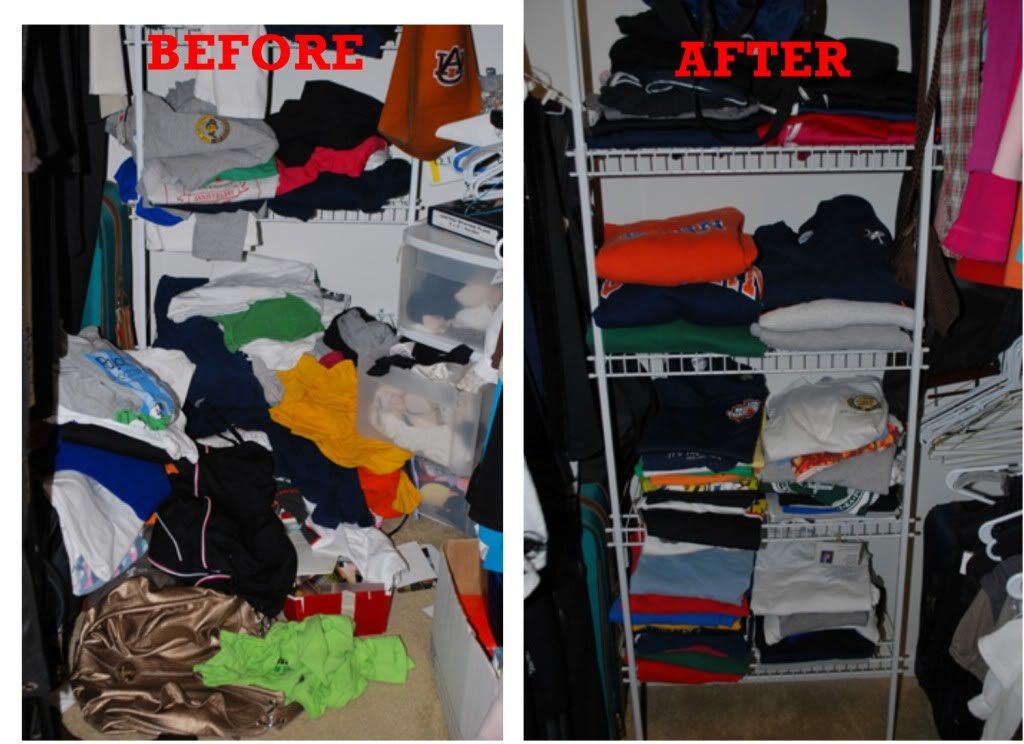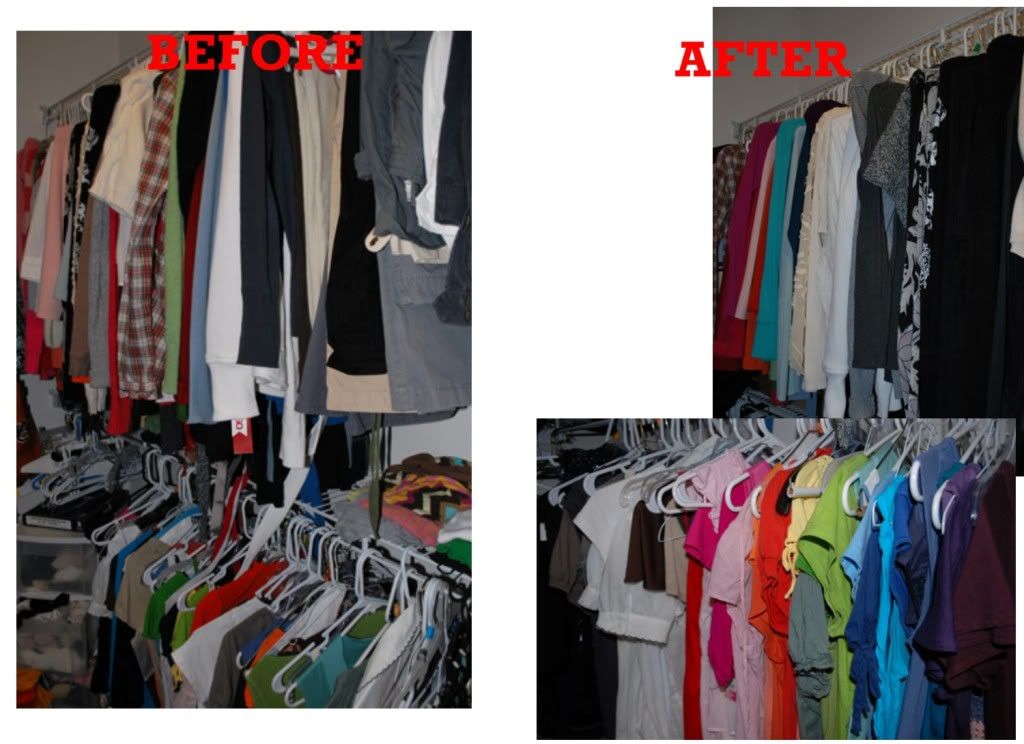 I now have color coded clothes.....does this mean I am OCD??? ;-)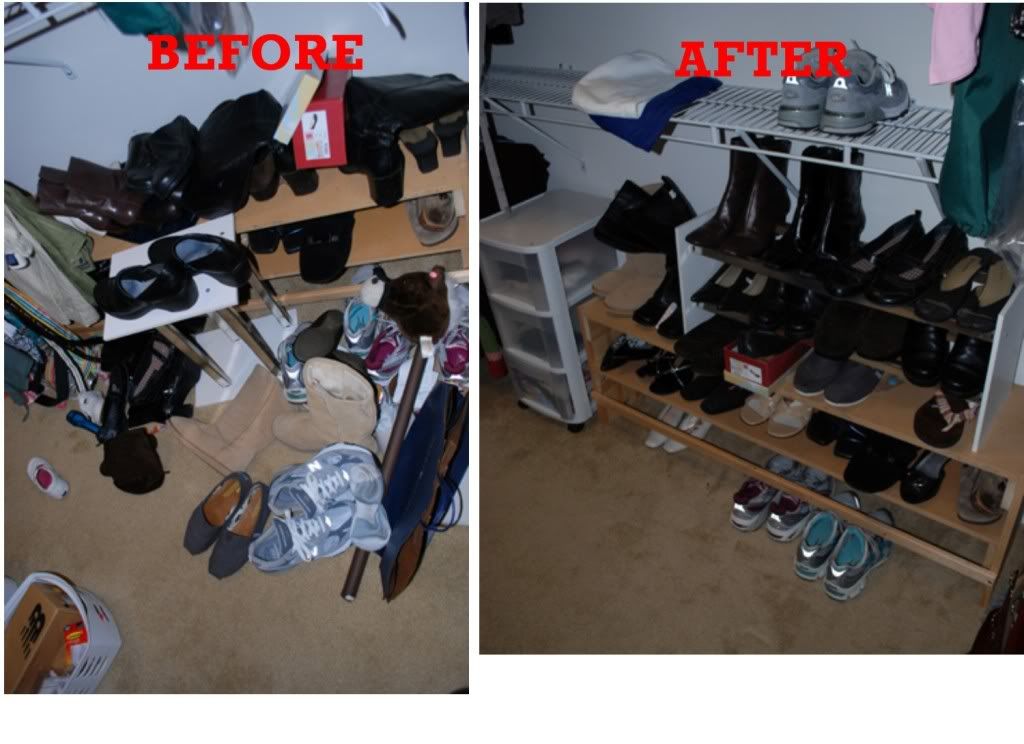 Strange as it may sound....I LOVE having a clean closet!! I didn't realize how happy it would make me!!!!
So, those are the latest projects. I will have more pics of the other challenges soon.
The BEST news is....my hubby will be here next week on his 2 week break from Iraq. The girls and I haven't seen him since JULY...and he will be here next week! I am so excited and growing more and more impatient to see my sweet hubby!!! 7 months is just too long to go without your spouse.....the 15 days that he will be home will go by fast....and then it's back to Iraq until July. These year long deployments are NO FUN!
So, this week I am working on my Master Bedroom. I HAVE to get it ready for the hubby's arrival!!! SOOO EXCITED!!
Have a great week....if you need me, I will be in my bedroom stressing out to get it completed by next week!!! Yikes!