Some of my friends have asked about the Valentine's Day project I did last year, so I thought I would repost it!! These were such a hit last year!!! I may even make them again this year!!!!
I sooooooo meant to get this posted BEFORE Valentine's Day so you could use this idea if you wanted, but I'm so scatterbrained at times and forgot but with 4 million other things going on last week, I wasn't able to.....sooooooo
Instead of being LATE for Valentine's Day this year, I like to think of it as being VERY early for Valentine's Day NEXT year...
I found these on another blog.... I read so many of them, I can't seem to find where I came across this idea....if I can find it, I will definitely link to it. I can't take credit for these....
But, oh, how cute they turned out!!!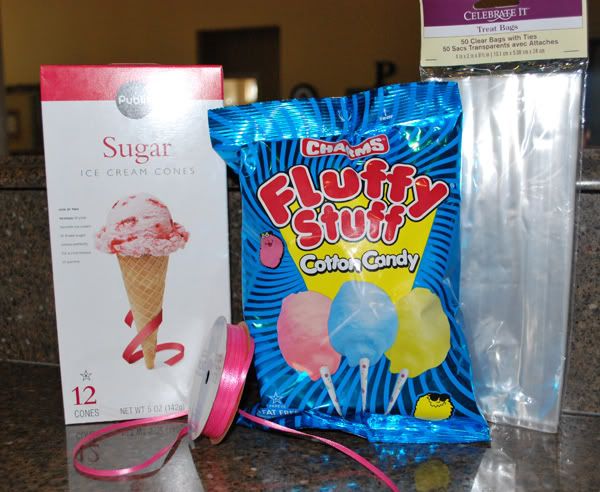 (The Cotton Candy came from the Dollar Tree....one bag makes about 5-6 cones)
Just take a handful of cotton candy, stuff it in a cone, put it in a clear baggie, tie it up, and attach a cute little saying....
I just typed up the little sayings on my computer, printed them out and used my Creative Memories circular cutter to cut them out...but you don't have to have one of these cutters...scissors will work just fine!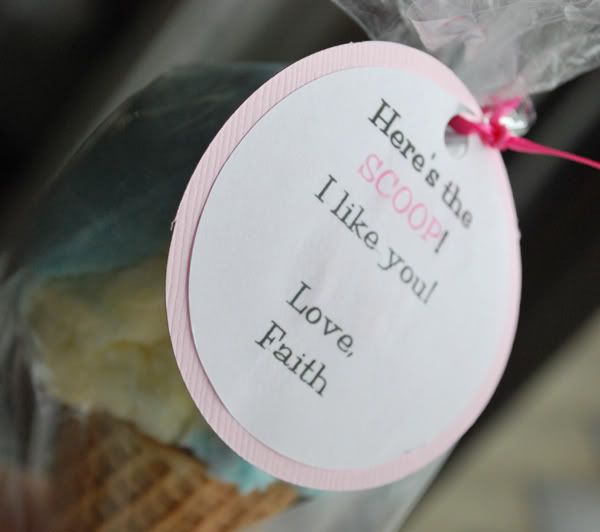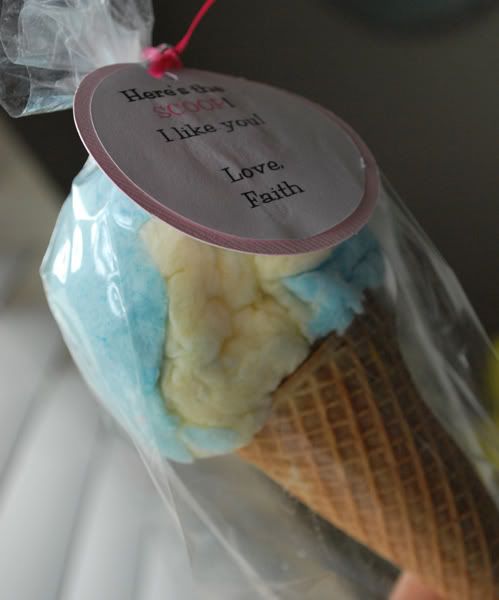 There you go! So easy!!! Now, just remember this idea for the next 363 days and you will be set for Valentine's Day next year!! :)