Do you have wires from lamps sticking out anywhere??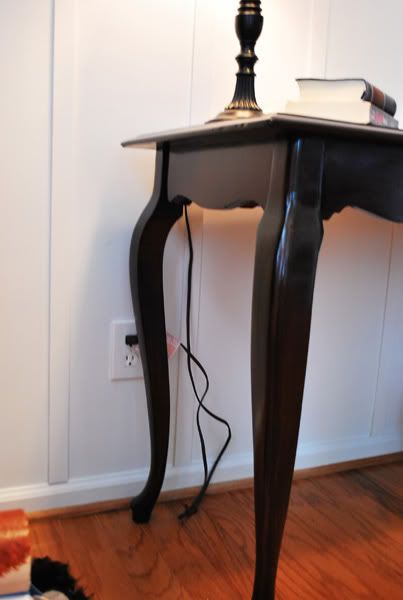 I came up with an easy little 5 minute solution.
I got one of those plastic hooks you can get at any store for very cheap.
I stuck it up on the back side of the table. (and these remove easily without ripping off any paint from the furniture or wall)
I just wrapped the wire around it and tied in on with a little twisty-tie.
Now the wire is hidden!!!