A Bowl Full Of Lemons is doing a challenge every day this month to help you get organzied!! I am sooo thankful for Toni, and her willingness to help out the "organized challenged".
So, yesterday was Day 2 of the Challenge....and it was to organize your desk top! I wasn't able to get to work on this until last night....
So, while watching the season premiere of The Bachelor (which doesn't look like it's going tobe any good this season) I cleaned out my roll top desk.
Let me just start by saying I HATE THIS DESK! It was an antique my mom bought about 40 yrs ago and has been handed down to me. While it's an extremely pretty desk, it's big and bulky and I hate having it in my bedroom, but it won't fit through any other doorway in my house....and I can't get rid of it...so in my Master bedroom it sits.....sigh...
Okay, on with the challenge.
Most people use their desks as the command center for their home.
Not me.
This is a catch all desk for me. My "command center" is in my kitchen. It's just easier for me to put my planner in a place I walk by daily. I'm rarely in my bedroom, so I can't "work" out of it...I prefer to keep everything in the kitchen.
So, with that said, this desk is just a place to put stuff I don't feel like dealing with...and as you can
see in the following pictures, I don't even have a chair for this desk...
So here it is BEFORE..
(notice the 400 boxes to the right)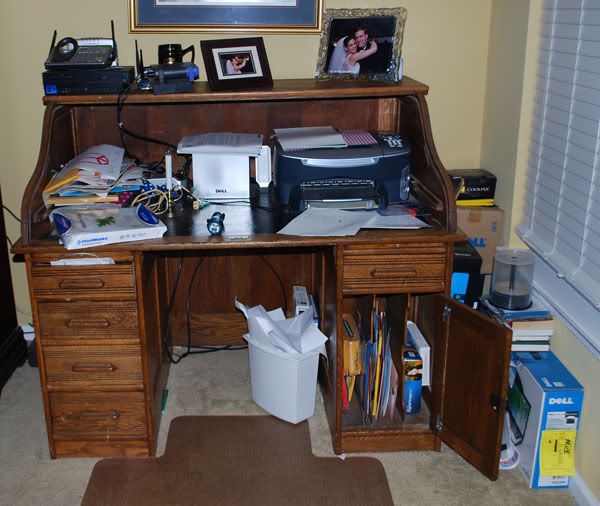 My printer, wireless router, external hard drive, telephone, answering machine, etc sits on this desk, so I have WAY more wires than I know what to do with. So, for the time being (until my wire savy hubby gets home from Iraq) I will just have to work around the wires.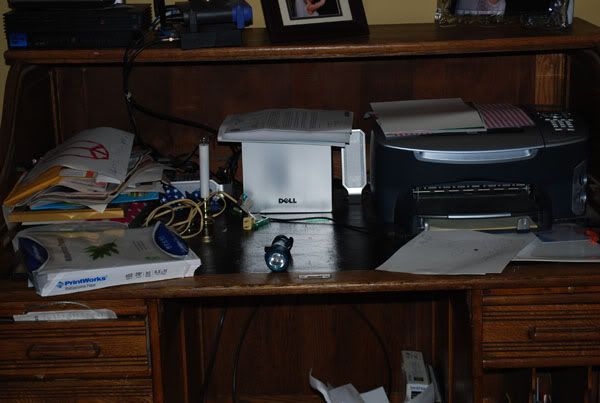 So I pulled it all out and started from the beginning!
I bought these magazine storage boxes at Wal Mart...
I cleaned out the drawers in the desk....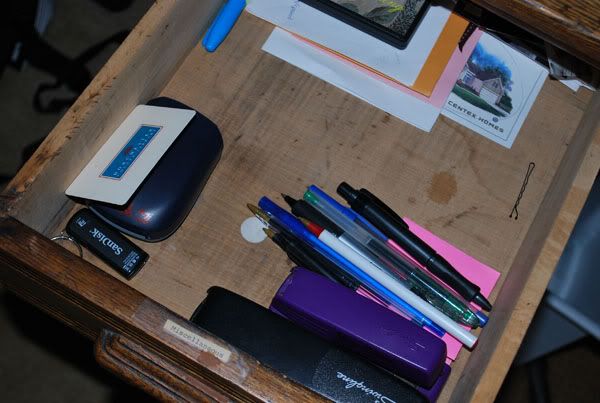 ...organized all my papers, card stock, photo paper, labels, etc...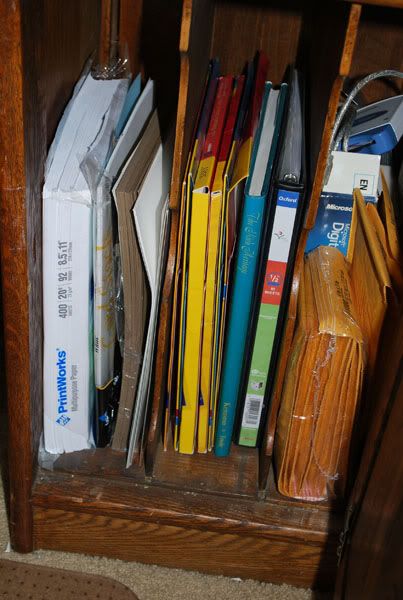 And here is my new organized desk! Yay for decluttering!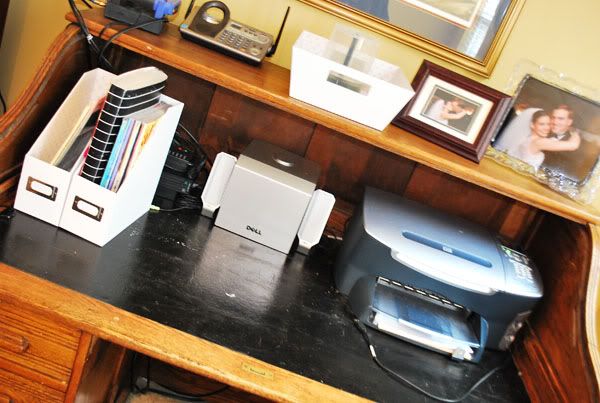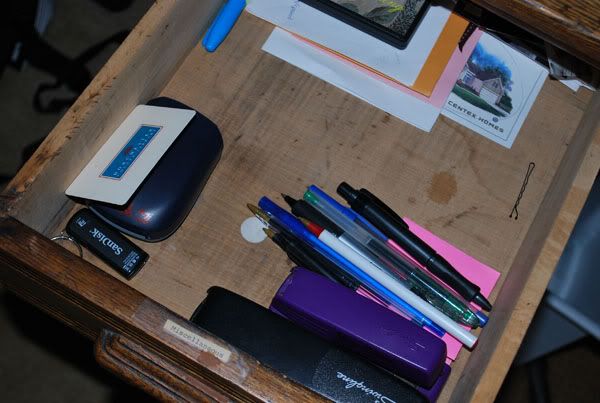 After it was all done, I had a HUGE bag of trash!!!!!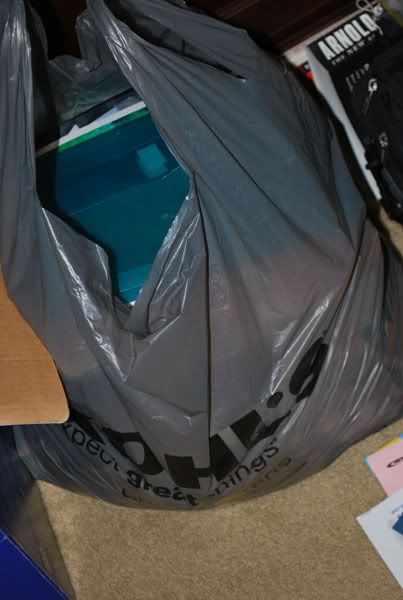 Today's Challenge #3...clean out the tupperware cabinet.
Fortunately this is something I did a few months ago, so there were no need to do it again today!
I don't have a before pic, but here is my tupperware drawer all organized. Keeping a bin for the tops is a life saver. No more digging around for all my tops. They are in one place!
Bring on CHALLENGE #4 tomorrow!!!!! I can't wait!