Plant Stand Makeover
This little plant stand was another piece of furniture we were fortunate enough to get from my husband's late grandmother.
Yeah, I know. It's JUST a plant stand
...but it came from a special place
...which makes it a little more sentimental.
I brought it home and sanded it down.
I spray painted the bottom part white, and stained the top with a mahogany stain I used on my stairs (read about that HERE)
And now I have a cute plant stand that looks brand new!!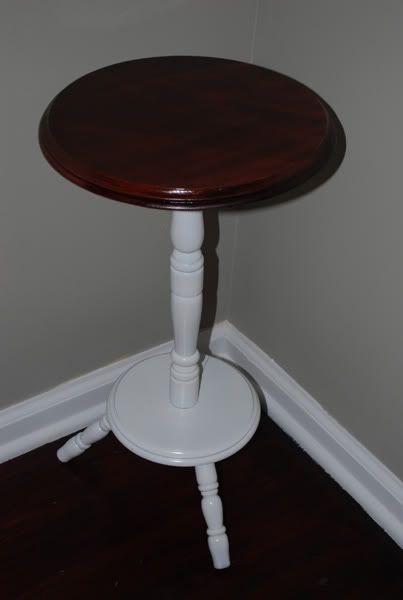 I had this little empty space on my staircase...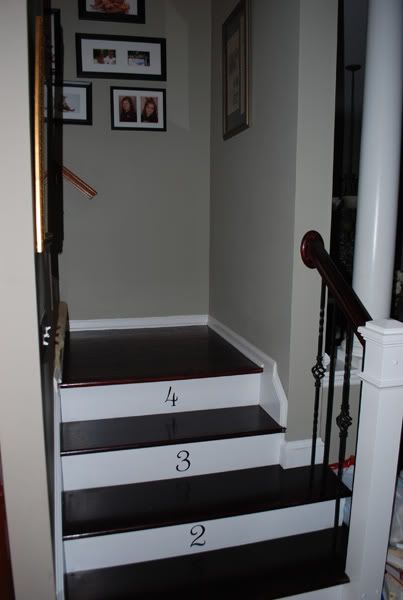 So I placed the stand there with a pretty full plant.
However, I think one of my deployment projects should be trying to keep my plants alive.
(Why is it I can keep 2 kids fed and healthy, but can't seem to keep my plants alive?!?)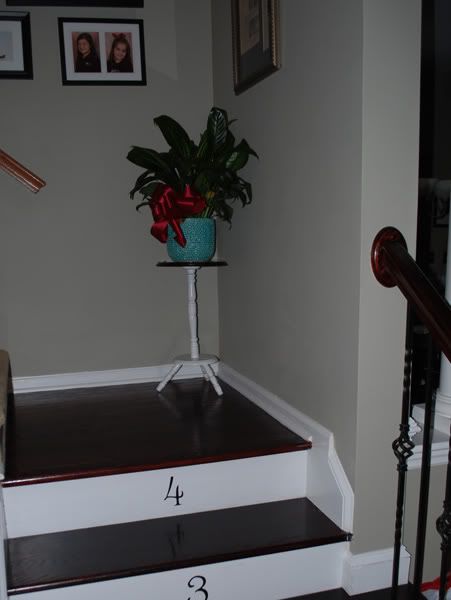 So, let's look again at the
BEFORE
....and the
AFTER