My mailbox was looking a little scary....so I thought it was time to give it a little makeover.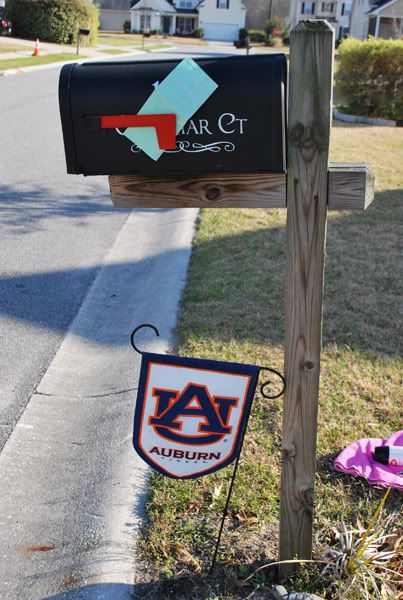 The post was pathetic looking....yikes!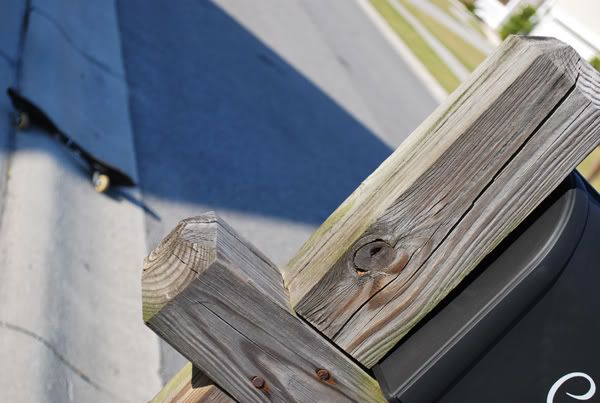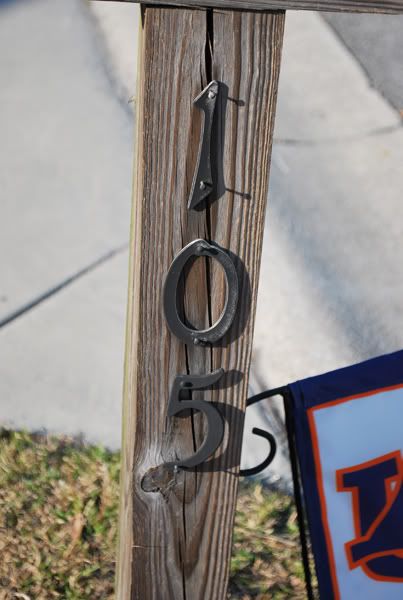 So, a can of black spray paint for the post, and white paint for the numbers.....
...and a few new flowers...
...and I have a new updated mailbox!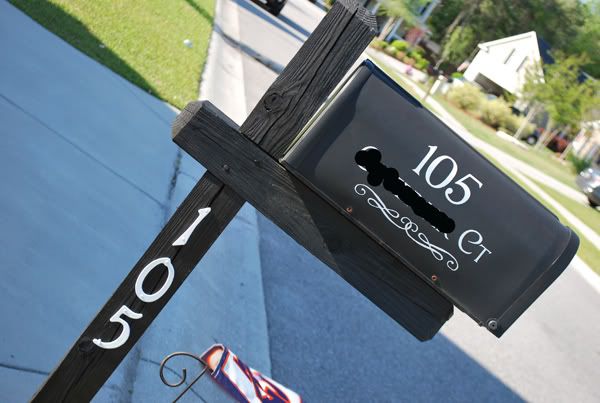 The vinyl decal on my mailbox was ordered from Etsy a few months back.
(Sorry I had to block out the address...you never know what crazies will be reading this blog)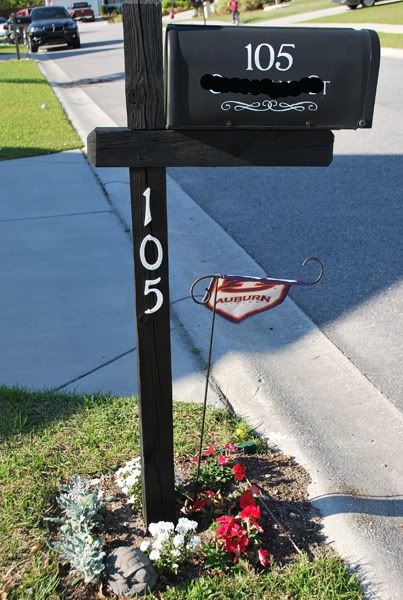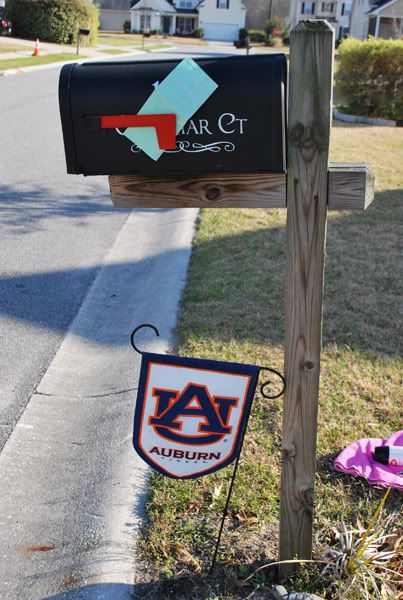 AFTER