Deployment Project #80
Wounded Warrior 5K Shirt
Last weekend, I had a chance to run in a 5k for the Wounded Warrior Project.
Family and Friends showed up to support my husband's battalion and walked/ran in honor of our men currently serving overseas, as well as those who have been wounded in action.
What a wonderful cause to run for!
It was so good to be able to get together with the other family members of deployed soldiers. I find comfort in being around other wives who know what a challenge it is to be away from a loved one for an entire year.
Here we are right after the race

.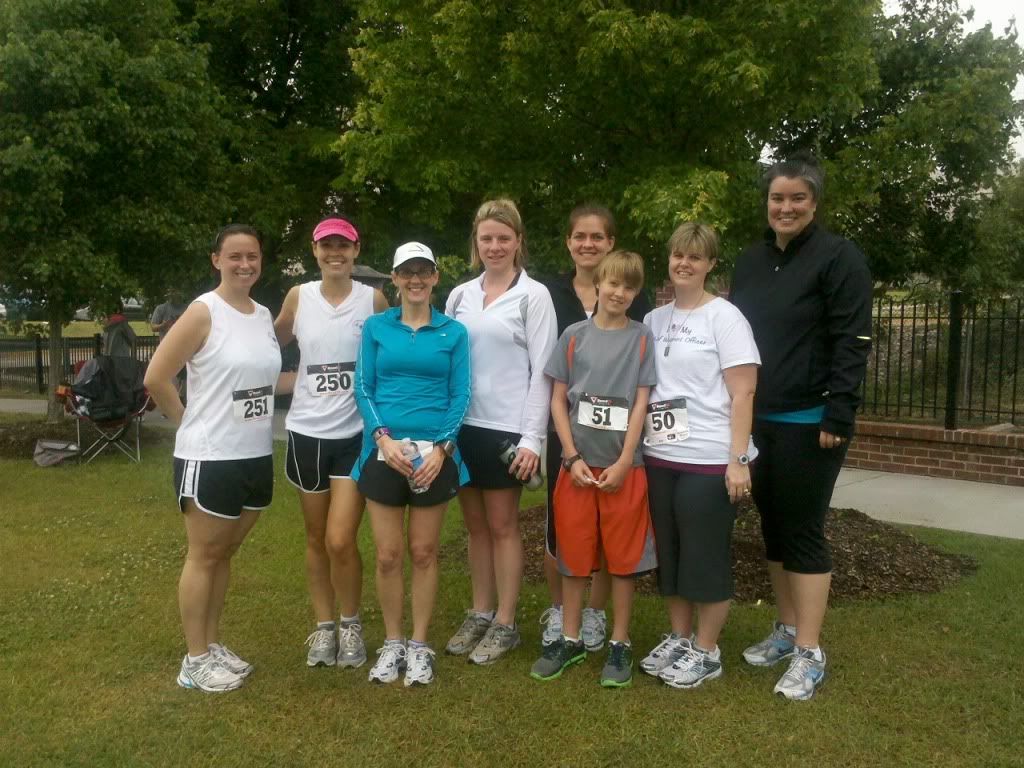 For my deployment project, I made t-shirts for my friend and me to wear in honor of my husband.
With every step I ran I thought about what a brave man I am married too, and how thankful I am that he has been safe while serving overseas.
To make these, I just bought some transfer paper at Target.
I designed an image on my computer, printed it out on the transfer paper and ironed it on a shirt.
If you haven't thanked a soldier for his duty, please do so.
They are putting their lives on the line for YOU!
Saying "Thank You" goes a long way with a soldier
!