Have you ever heard of beadboard wallpaper????
I hadn't either.
But when I did, I knew I just HAD to try it out. I have always wanted beadboard in my childrens' bedrooms, but because of my lack of knowledge on how to use any kind of power tool, I could only enjoy beadboard in other peoples' houses.....
Until I heard about beadboard wallpaper.
Not just beadboard wallpaper, but PAINTABLE beadboard wallpaper!!!!
You can get it at Lowe's for about $15 a roll.
You hang it up like normal wallpaper....and once it's dry you can paint it any color you want!
I wanted to try this out....I've never hung wallpaper before in my life, so I tried out a small space in my laundry room to see how it looked.
I LOVE the way it turned out....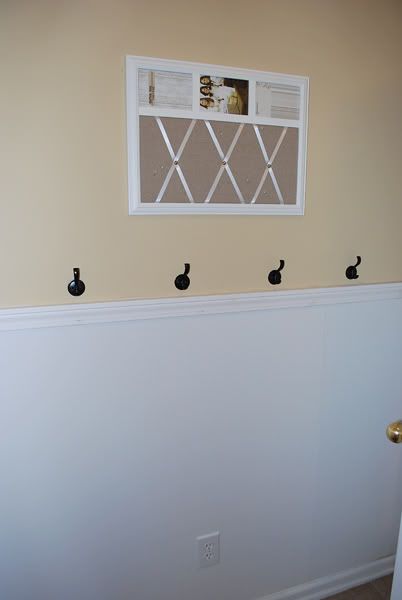 I measured the wall and bought a piece of trim (and had the guy at Lowe's cut it for me, since I am not power-tool savy). I think the trim was around $5.
I also bought a few hooks for about $2 a piece....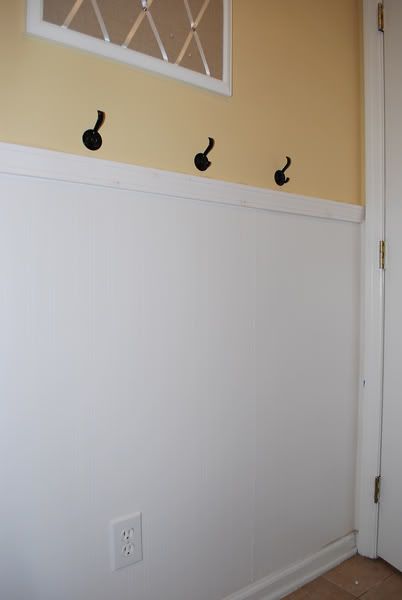 For this project, I just threw a quick coat of white paint on it (even though it was already an off-white color, I wanted it to POP off the walls
)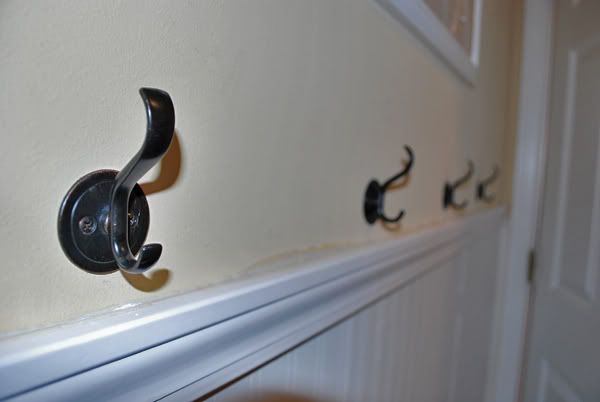 I also hung up this bulletin board for messages or notes...even though I haven't used it yet..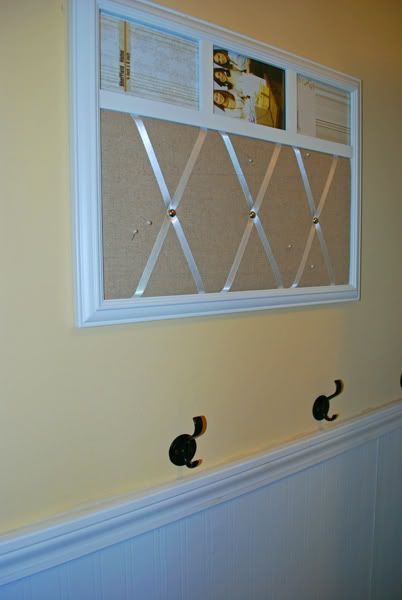 There's no room in my house for a mudroom (which I would LOVE to have), but this really helps keeps things neat and organized as we walk in and out of the house.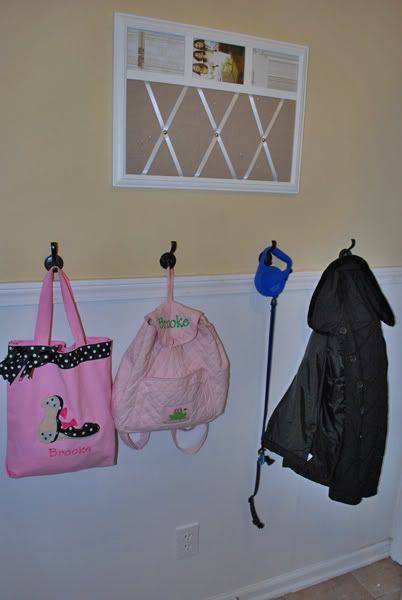 I am also using the wallpaper in Brooke's new shelves in her room....they are still not complete, but here's a peek at what they are looking like....(I painted these a chocolate brown)...