Hello Bloggers...

Sorry such a long absence. The hubby went out of town last week, and I was left in charge...all alone....for a week...

Needless to say, my days were filled with tons to do....My hubby is such a big help when he's home, and I really miss his help when he's gone.

What on EARTH am I going to do for 12 straight months while he's deployed?!?!?!?...but we won't talk about that right now...

Brooke started dance classes last week...and let me tell you, it one of the CUTEST things I have ever seen. It's hard to believe this little baby I held in my arms just 3 short years ago is now taking dance lessons. WOW!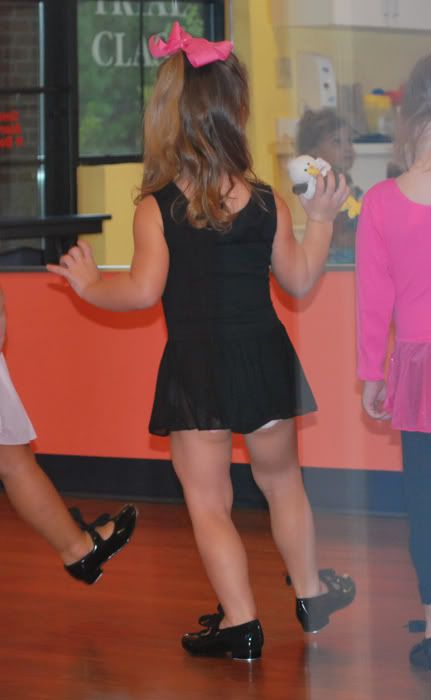 Just look at those little legs... I just want to eat them up!!!!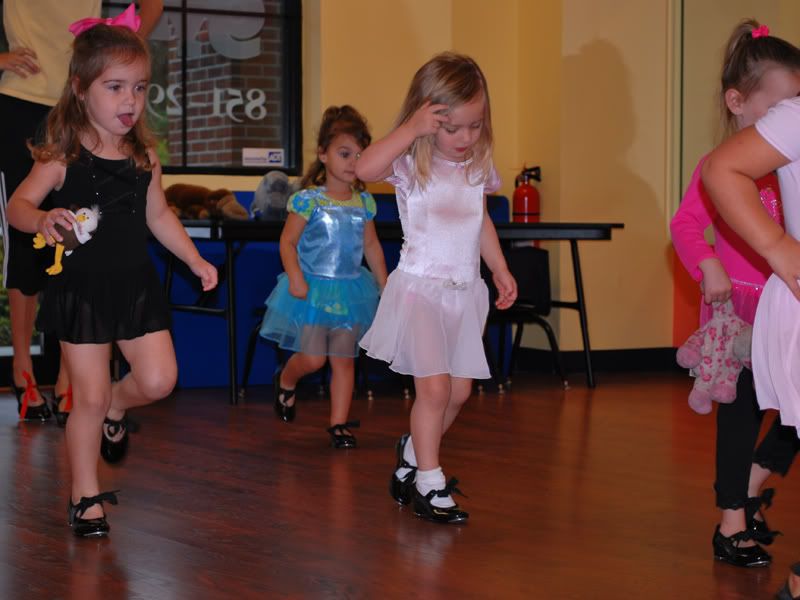 She's trying really hard to shuffle across the floor. She sticks out her tongue when she concentrates...haha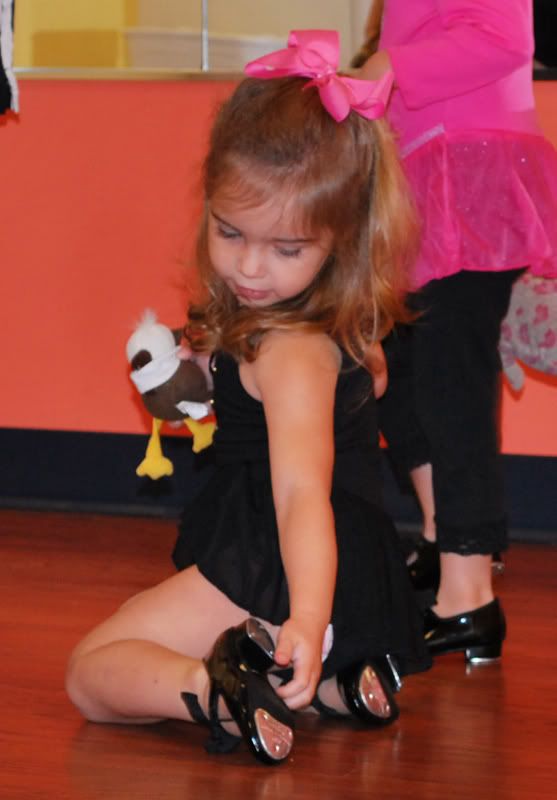 Taking a break to make sure her tap shoes are okay...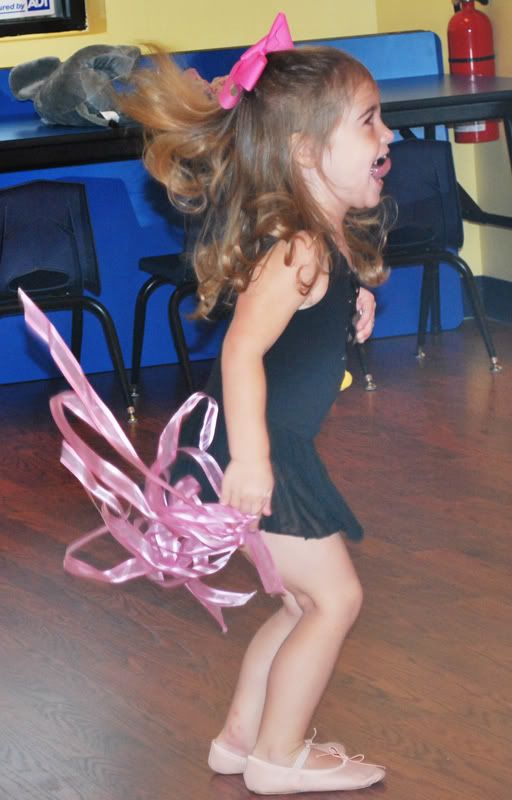 She's come a long way in one week. Last week she had the death grip on my leg....and now look at her!!!!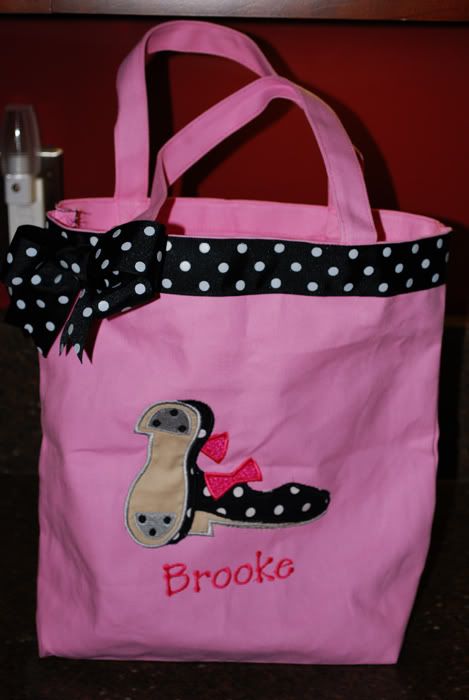 ..and here is her little dance bag I made for her to take to class...


And here is a picture of our little Wooley Booger...also known as Tobie at our house. This is our sweet Yorkie who is 10 years old. He was my birthday gift the first year we were married, and he's still going strong. I thought this was sweet of Mr. Tobie....he was my first baby...before my human babies came along...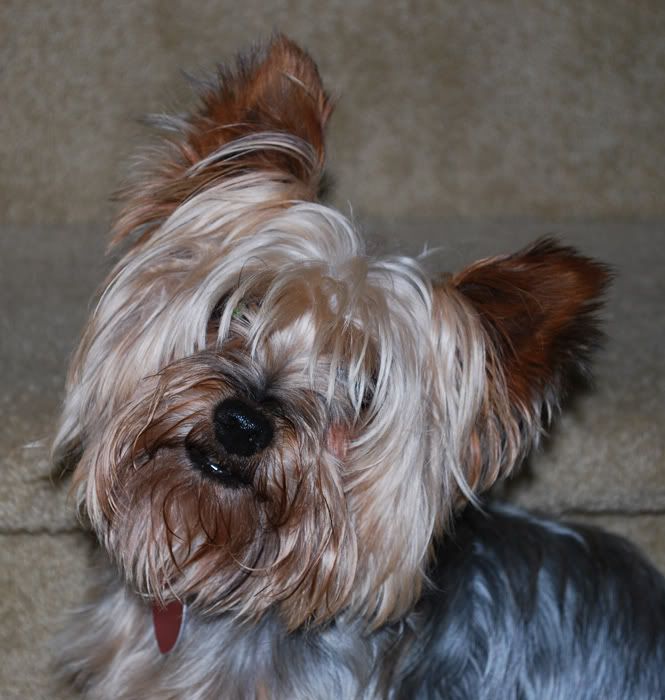 I made an Italian Sausage Pie
1 lb. mild Italian sausage
5 eggs
1 package frozen chopped spinach
2c. shredded mozarella cheese
2/3c. ricotta cheese
1/2t. pepper
1/2t. garlic powder
1/4t. salt
1 package pie crust
1 egg lightly beaten w/ 1t. water
Cook sausage for 5 min until brown.
Mix all other ingredients together in a bowl, and add sausage once it's cooked.
Line a 9 in pie plate w/ first shell. Spoon in mixture and cover with 2nd pie shell.
Brush with egg/water mixture.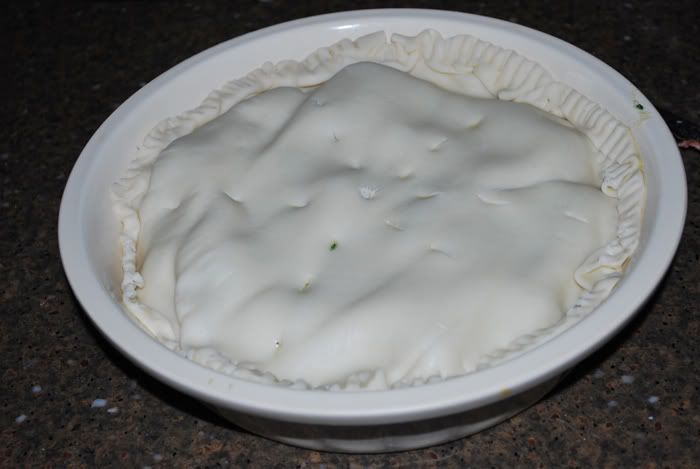 Bake at 375 degrees for 1hr. 15min.
This is what it looks like when it's ready!

Bothof my girls are picky eaters, but both ate this without a complaint. The hubby even said how good it was...definitely something different, but good...and makes alot!