Well, not really.....
But I did run in a Pajama 5K...I was supposed to run in my pajamas but I admit, I didn't want to look silly....so I passed on the pj's....
But my friend wore her pjs and my oldest daughter wore hers....
Before the race....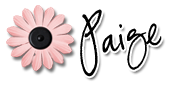 The race was to benefit cancers below the waist such as colon, ovarian, prostate, etc.
I finished the race in 30:47 which is my fastest race time....I run just under a 10 minute mile, which is slow in the real runner's world....but fast in "my world"...so I am happy with the finish. My ultimate goal is to get a 5k in under 30 minutes. Maybe one day....but we had some good family fun, and that's what matters most to me!
So here are some pics from our PJ run...
My friend Kym and me...remember last week when I said she just started running in 5k's and was already beating me?? Yeah, well, she beat me by a minute this race....she's turning into Speedy Gonzales!
The Price's after the race....F is in her Sponge Bob pjs...
Sweet F is trying to give me a high 5 as I am approaching the finish line....I was sprinting at this point, and feeling like I might die

.....
Why does Daddy Price always have a smile on his face when he crosses the finish line?!?!? He runs these races with ease.....just not fair!