I think I have an addiction to trying to be crafty.....

I

LOVE

looking at other blogs, especially the ones that give you suggetions on how to get/stay organized, decorating and how to do different crafts. I literally have a list a mile long of things I have found on other blogs that I want to do/make/try/cook/etc....

So, I go a little crafty this week...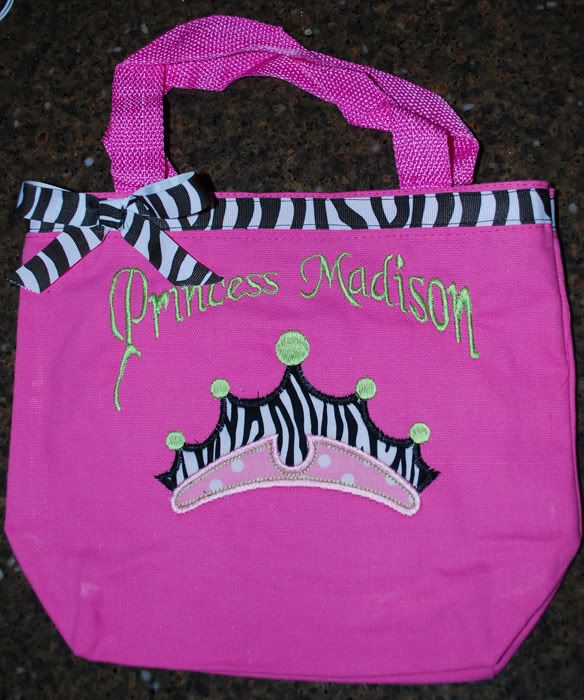 This is actually a birthday gift for Brooke's friend...it has a matching pillowcase to go with it, but I just don't have a picture to go with it....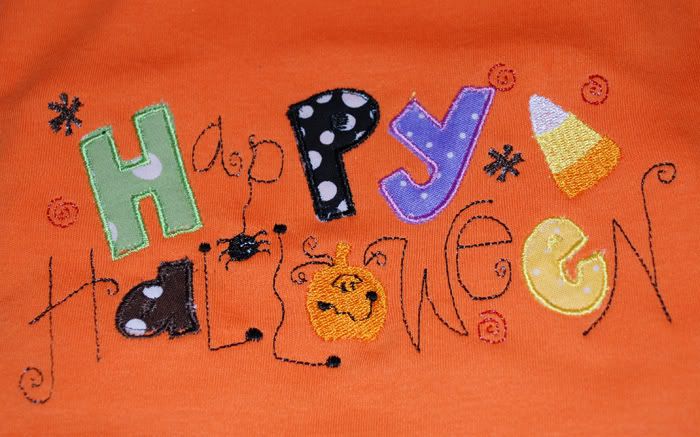 This is a t shirt I made for Faith....I'm also addicted to monogramming/embroidery, if you couldn't already tell.. HAHA
This picture is on Faith's bedside table. It's a picture of my mom holding her the day we brought her home from the hospital...Boy, was she a happy grandmother!! It's the first of only a few pictures I have of my mom with Faith before she passed away, so this picture is EXTREMELY special to me. I had this picture in a regular frame, but wanted something cuter. So I bought the frame at

TJ Maxx

for $4.99, and came home and hot glued the ribbon onto the frame. Now it's cute, and matches the colors of Faith's room. See how cute it looks on her night stand?!?!?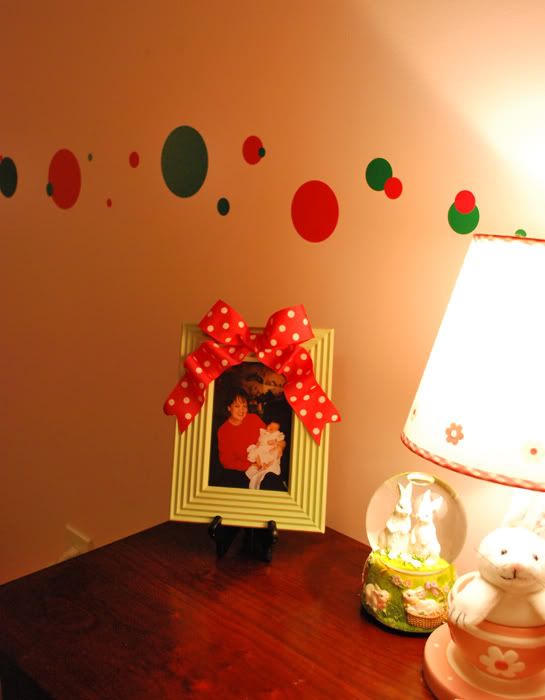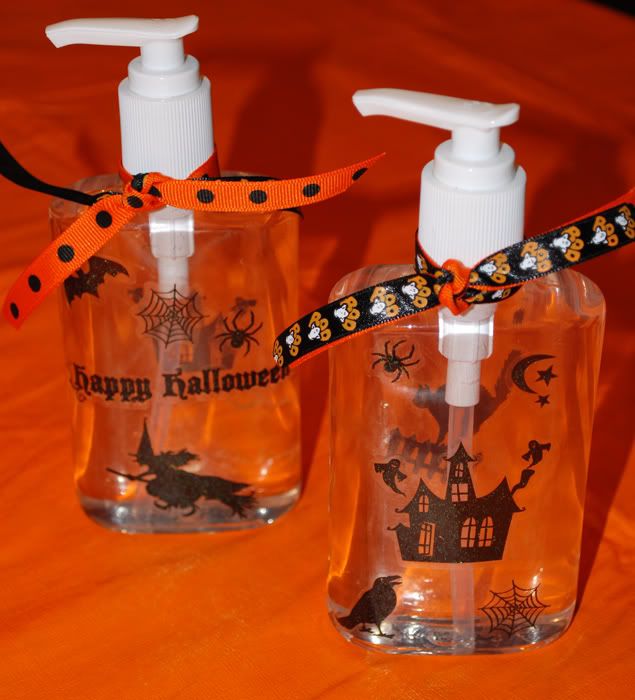 Okay, so this may be little dorky....but I thought it was a cute idea! This is hand sanitizer, ribbon and stickers I bought at the

DOLLAR TREE

...I took off the label to the soap, stuck on some Halloween stickers and tied some ribbon on the top. I sent these in to Faith's teacher as a "H

appy

O

ctober

" gift....cute, practical and much appreciated by the teacher. (There was a thank you note stuck in Faith's folder when she got home from school!) This would also be cute with Christmas stickers!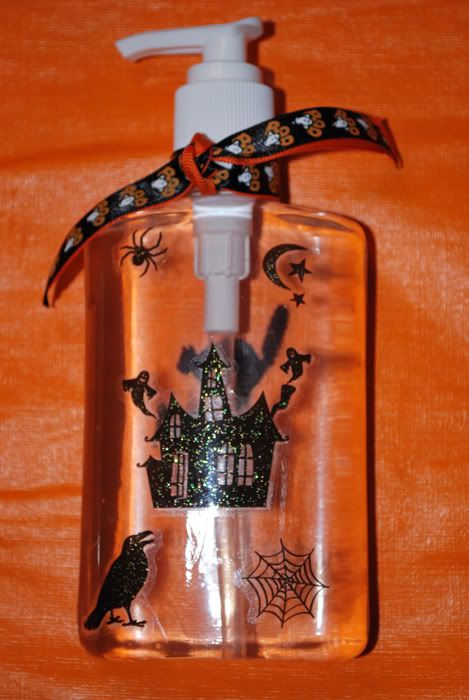 So, until my next crafty episode.... have a great Friday!!! :)