On Saturday morning we headed to Ryan's alma mater,

The Citadel, The Military College of South Carolina

.
This school has so much history, and is not your typical college. It's a small college made up of about 2,000 cadets. All live on campus in the barracks, all dress in uniform, and all follow some pretty strict discipline if they want to remain a student there.
Saturday was Parent's Weekend, so the cadets put on a parade before the football game. This is where the entire corp of cadets march out on the parade grounds complete with bag pipes and LOUD cannons!
Here are a few pictures from our morning...
(
You can read more about The Citadel
HERE
)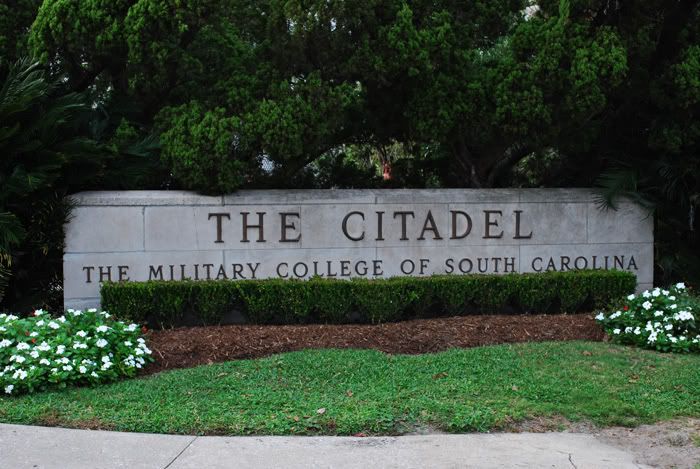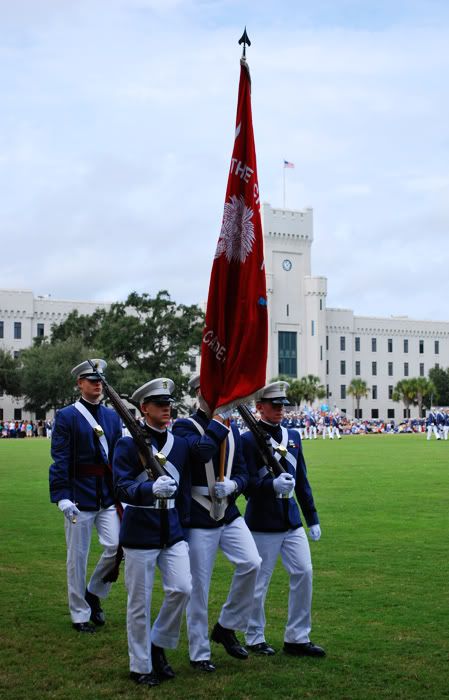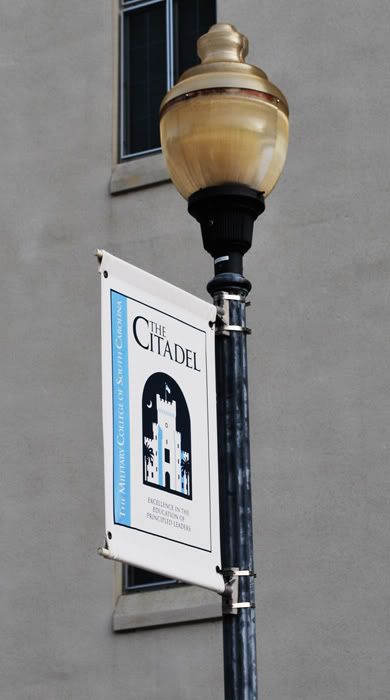 Don't 'cha love it when you are out somewhere and you run into someone you haven't seen in ages?!?!?
Well, Ryan and I ran into a very special friend, Anne Wimberly. It's a long story that you can read about HERE...but in a nut shell, Anne Wimberly is the mutual friend that got Ryan and I together...so she holds a very special place in our hearts. We were walking around outside the football stadium, and there was Anne Wimberly!! It totally made my day to see her! She lives about 45 minutes from us, so we have agreed there is no reason we can't get together more, so I look forward to seeing AW again soon!!!
Have a GREAT Monday....
Tomorrow I have new race pics to share!