If you are anything like me, you spend all of your time picking up toys and getting things in order AND/OR cleaning your house. By the time the picking up is done, there's no time to actually clean it...and vice versa...
But today, I made a point to stay home and get some much needed toilet scrubbing, vacuuming and dusting done....and can breathe a sigh of relief that my house is officially clean...
for today, anyway....
So, I finished up a morning of chores, and now I am sitting down with my laptop...with H

a

l

l

o

w

e

e

n on my mind. I have loved the Halloween season since I was a little girl....
I wish I had the time to decorate something like this

Or do my yard like this...
I'd even settle for one cute little table in my house that looked like this..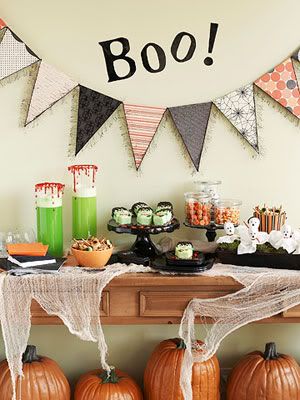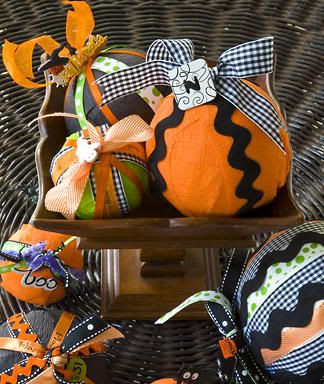 Faith's class assigns one child to bring snack for the entire class, for the entire week. This works out nicely because I only have to think about sending in snack once every 18 weeks for her. I used to do that with my class when I taught, and it worked out great. Faith's week to take snack is coming up, so I am trying to come up with some cute snack ideas to send in. I found a few snacks like this...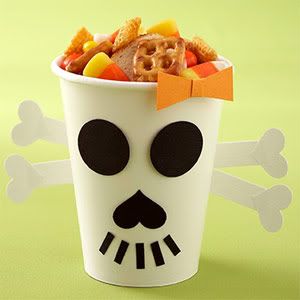 and this..
I will keep you posted on what I decide to send in for snack week....and if you have cute ideas or websites you can refer me to,

PLEASE

do....I am definitely NO Betty Crocker and need your help! Snack week is the week of the 19th!!!
Okay, my blog surfing time is up....until next time....