HAPPY HALLOWEEN EVERYONE!
I thought it would be fun to re visit Halloweens of the past....
Here is Faith in 2004....she was a 50's girl...
In 2005, she was a funny clown.....
By 2006, we had just had Miss B...and she went as a "Sweet Pea"
My cat, my pea, and my hot dog...2006
In 2007, I had a couple cheerleaders for Halloween....one dressed in Mommy's alma mater, and the other dressed in Daddy's....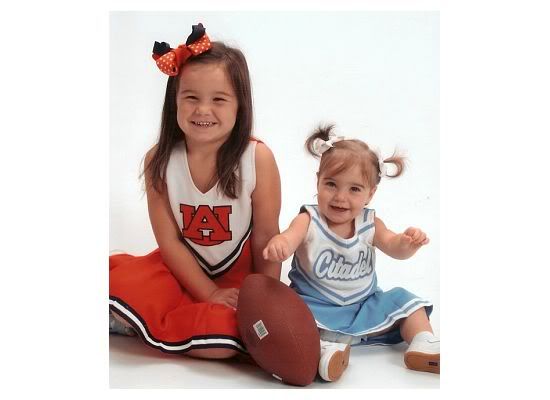 We are headed out for Trick or Treating FUN.....
In 2008, they painted their own pumpkins.....
Then Minnie Mouse and Ariel headed out to Trick or Treat....
In 2009, Tinkerbell went trick or treating with the Hot Dog....(we lost our sweet hot dog this past summer, so I will be trick or treating without him tonight....so sad)
2009...headed to a Halloween party (F was a rock star, B was a cat...the same cat Faith was a few years earlier)
2010...the girls went to school for Hero Day on Friday as doctors....but tonight for Trick or Treating they will be Bat girl and Belle....I'm sure to have pics of those on here soon!