This table belonged to my grandmother, and was handed down to my several years ago.
While it was pretty the way it was, it had some water rings on it, and needed a little TLC.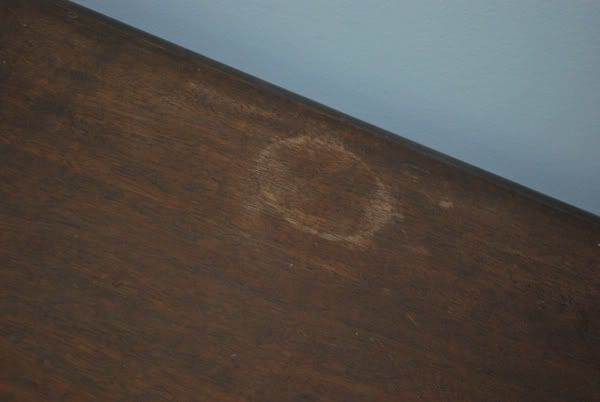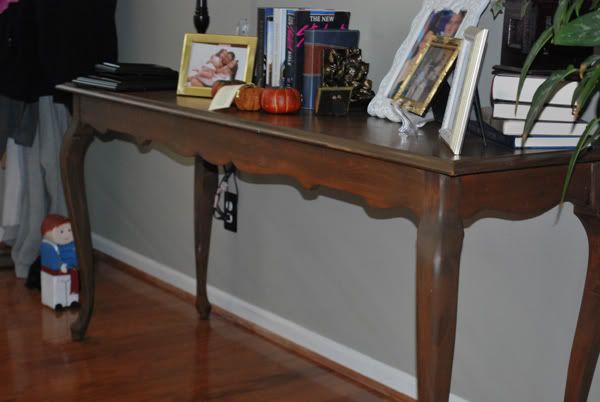 So, I took it out back and sanded it down with my FUN electric mouse sander!!!(Love that thing!) Once it was sanded down, I put 3 coats of stain on it.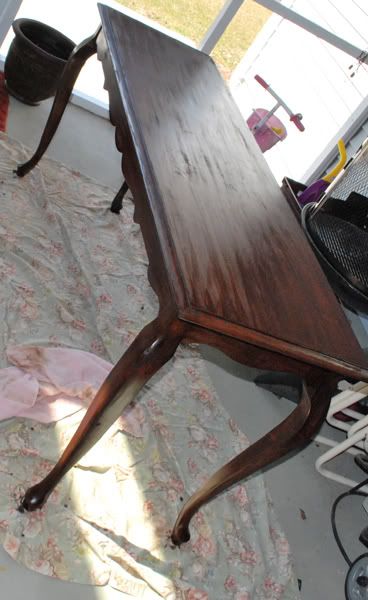 And here is my new entry way table! I am so pleased with the way it turned out!!!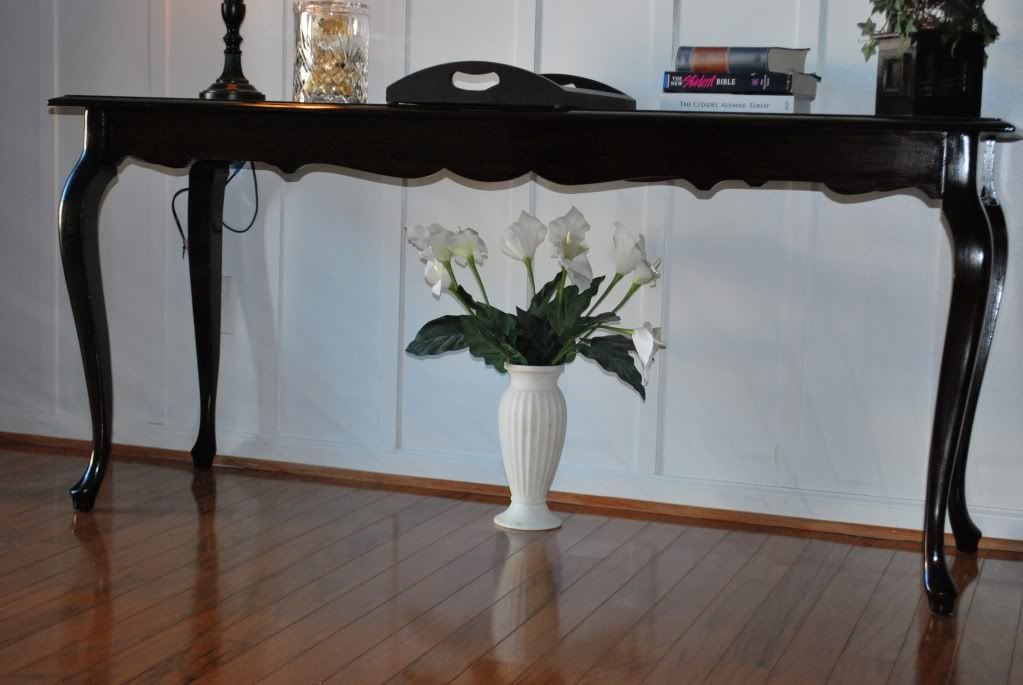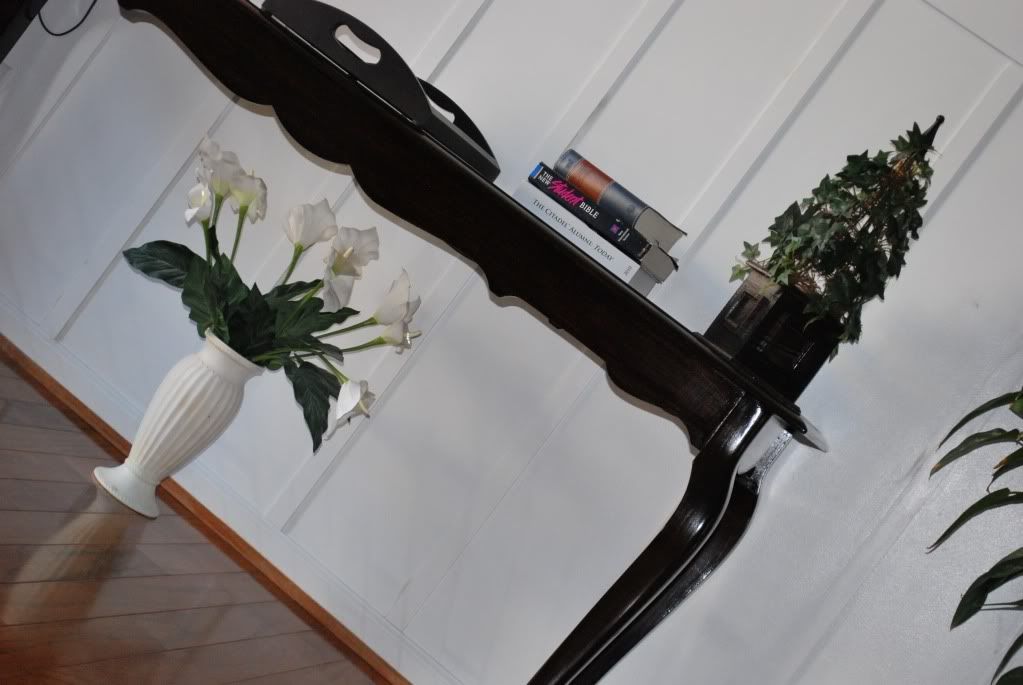 I also had some board and battan put in this past week, and will blog about that later this week....