I am sooo excited about this FUN transformation!!!
This is my foyer.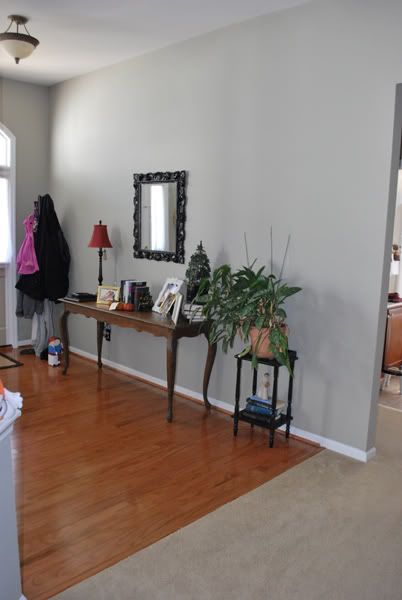 I just couldn't stand looking at that blank, boring wall. It needed SOMETHING to break up that large wall.
So, I had some board and battan put up.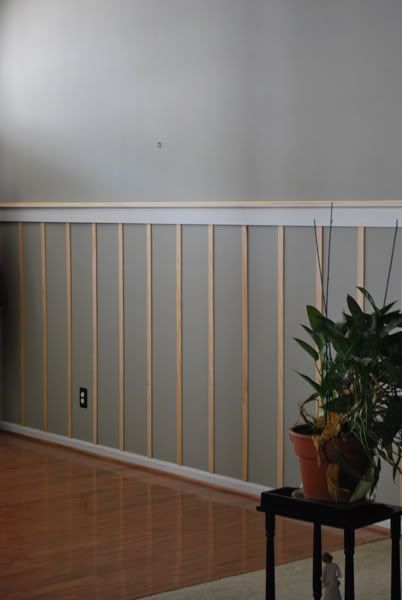 I will admit. I did NOT do this. My sweet friend's husband (who owns a construction company) kindly did this for me. However, I have seen some tutorials on how to do this, so it's not an impossible DIY project. (Thrifty Decor Chick gives you an excellent tutorial HERE)
Once it was up, I did all the painting. I used semi-gloss Valspar white paint from Lowe's.
(By the way, I L.O.V.E. Lowe's because they give me a 10% military discount with every purchase. I LOVE stores that support our military!)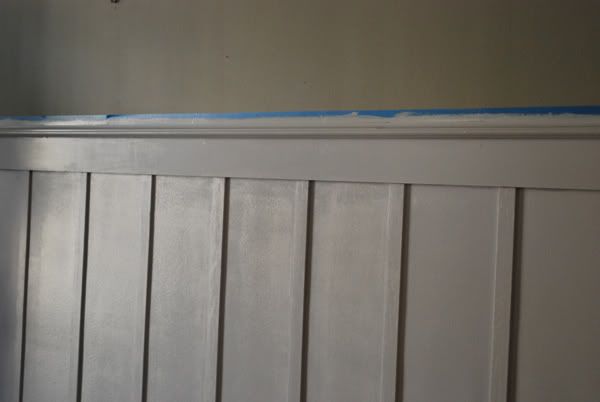 Once it was taped up and painted with 3 coats of paint, I was able to put my furniture back in place. Trying to simplify the table, I took all of my photos off the table so it wasn't overcrowded. Now I just have a few things on it, for a nice clean look.
You can see my table transformation HERE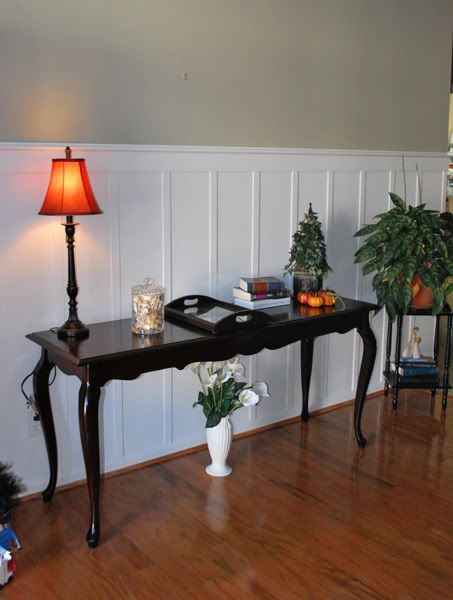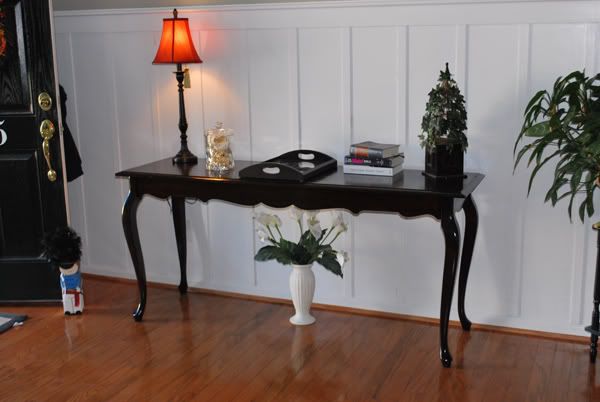 I am TOTALLY in love with my foyer now!!! But take a look above the board and battan....help me figure out what to put up there?!?!?!??! Any ideas??? 1 picture? 3 pictures? Nothing?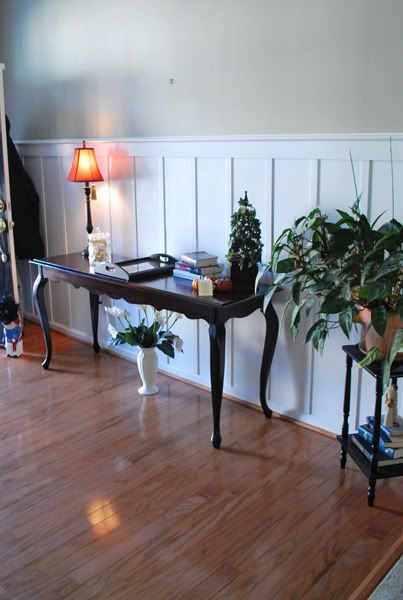 So, take a look again at my BEFORE....
....and my

AFTER

...woot!woot!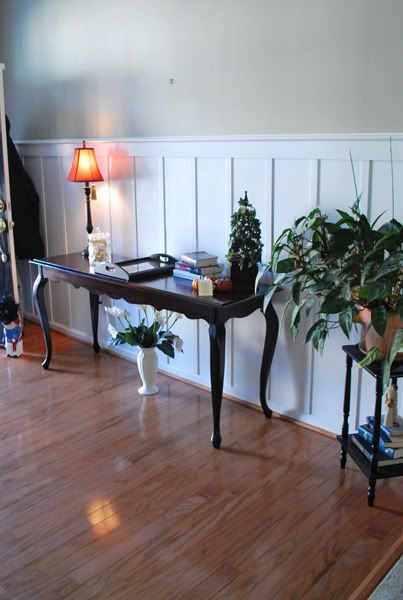 Squeal!!! I L.O.V.E. it!!!!
What do you think???