I am calling this "Deployment Project # 30" even though it's extremely simple.....
I LOVE these "Keep Calm & Carry On" prints I have seen every where.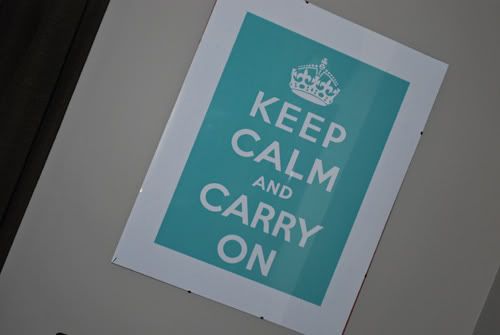 According to Wikipedia....the "Keep Calm and Carry On" poster...
Keep Calm and Carry On
"was a poster produced by the British government in 1939 during the beginning of World War II, intended to raise the morale of the British public under the threat of impending invasion. It was little known and never used. The poster was rediscovered in 2000 and has been re-issued by a number of private sector companies, and used as the decorative theme for a range of other products."
This has been my motto during this deployment, and I love knowing this was started during another war....the feelings of the public haven't changed in all these years.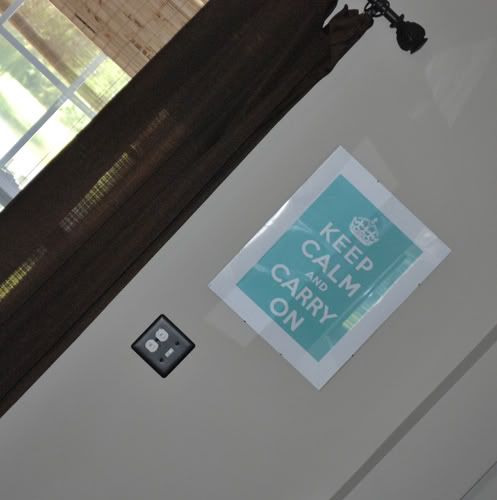 So, I ordered my print from Couture Prints on Etsy. Click HERE to take you to the site, so you can purchase one too! They come in a variety of colors!
So, Keep Calm and Carry On, everyone!