I wanted to frame the gown my youngest daughter came home from the hospital in.
I bought this shadow box at Hobby Lobby recently, but didn't like the color of the frame.
I took the back of the frame out and covered it with fabric, hot gluing it around the back side of the board.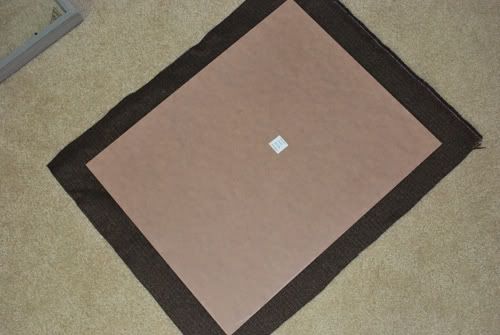 I taped up the glass in the frame (because, for some reason, it wouldn't come out of the frame). I made sure there was no exposed glass.
I spray painted the frame white. I used packing tape to tape the gown on the board...it was too hard to pin and I didn't want to ruin the clothing either. Taping was the easiest way.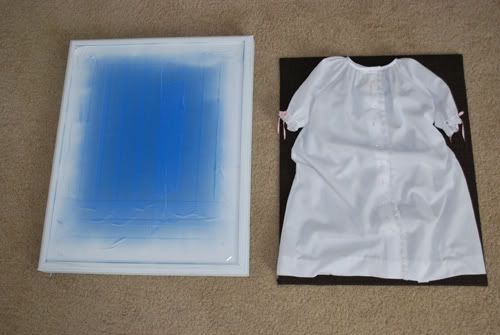 Then I just inserted the board back into the frame....and there you have it. A perfect, pretty shadow box with Miss B's "home from the hospital" gown!
Soooooo easy and fast. The longest part was waiting for the paint to dry.....
And it looks great hanging on her wall!