I have seen this particular style lamp everywhere.
Finally, after a trip to my local Goodwill, I came across one for $2!
I love Goodwill. Good gosh, I love Goodwill.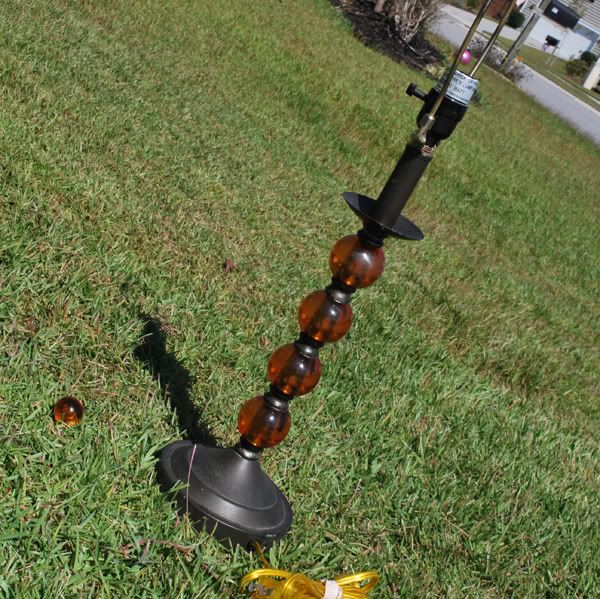 I bought a can of Ocean Breeze spray paint from Wal-Mart and spray painted that baby.
Bought a new lamp shade from Target.
And now I have a fashionable lamp for my side table.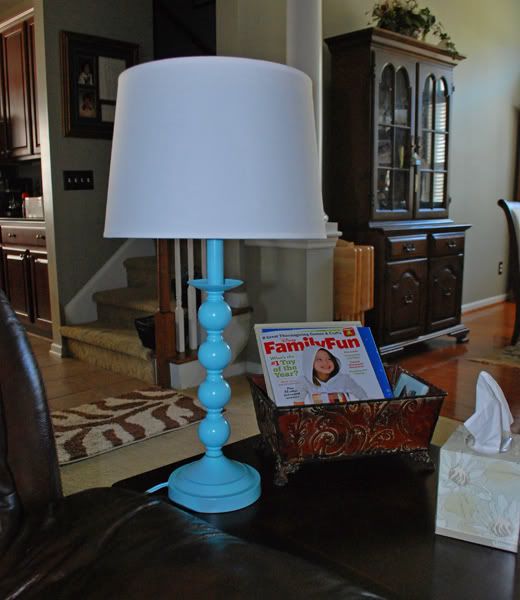 I am loving the splash of blue!!!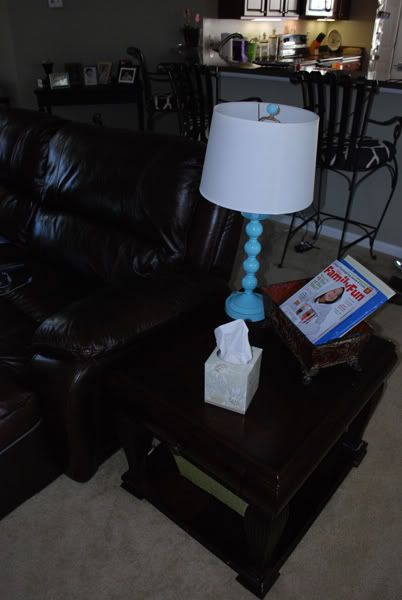 Here's a sneak peek of what else I am working on this week....I"ll be back later this week to share!