EASY CHICKEN POT PIE
You need:
3 chicken breasts (or a Rotisserie chicken)
pack of 2 pie crusts
1 can cream of chicken soup
1 can cream of potato soup
1 can of mixed veggies

small amount of water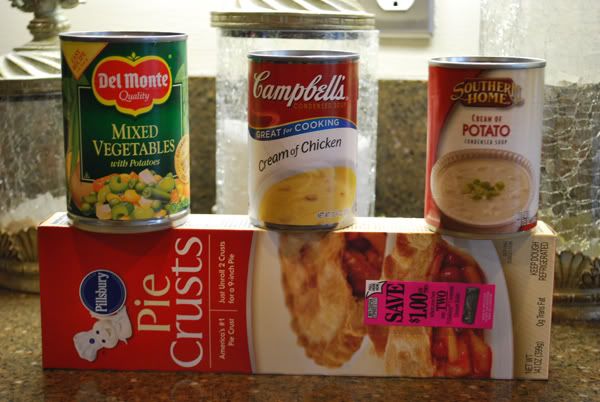 This is SO easy to make...and quick prep!
*Cook chicken (I boil mine on the stove for about 30 min, or you can use a rotiss. chicken from the grocery's deli)
*Layer bottom pie crust into a round dish
* Pour in cream of potato soup onto crust
*Add the can of veggies
*Then add chicken on top
*Next add cream of chicken soup
*I also add about 1/8 cup (no more) of water just to make a little sauce (just pour it over mixture)
*Last, cover with 2nd pie crust.
*Bake at 350 for 40 minutes!
*Enjoy!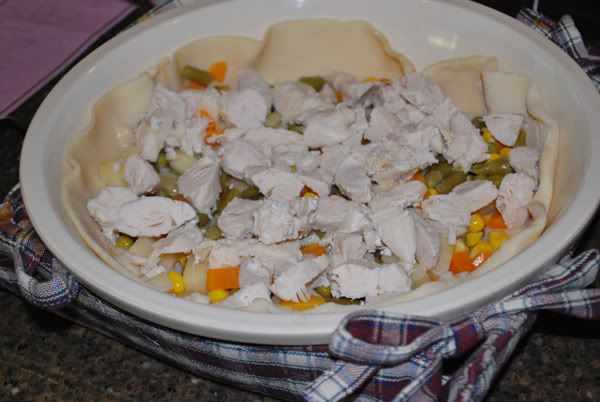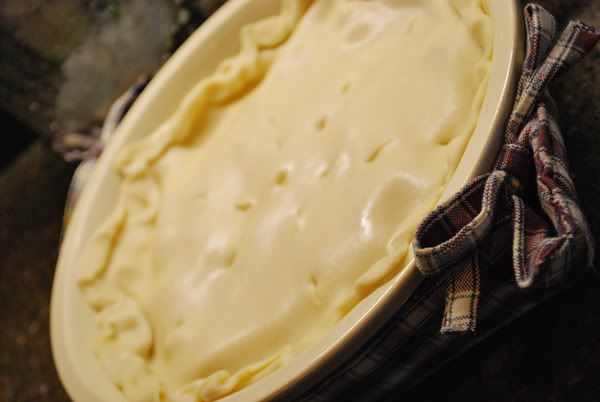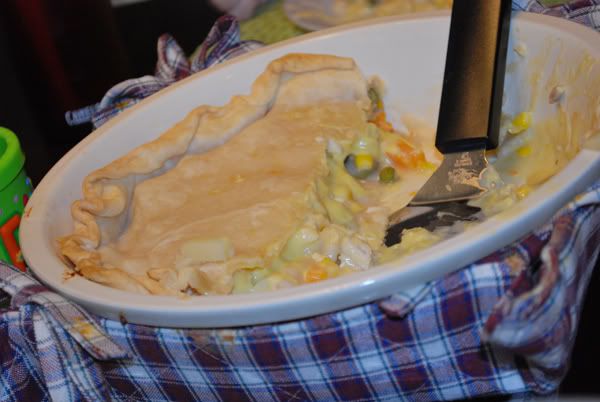 My picky kids LOVE this chicken pot pie!!!! It even tastes good leftover....and I hate leftovers!! ;-)