Check out my foyer before it got a little TLC...
.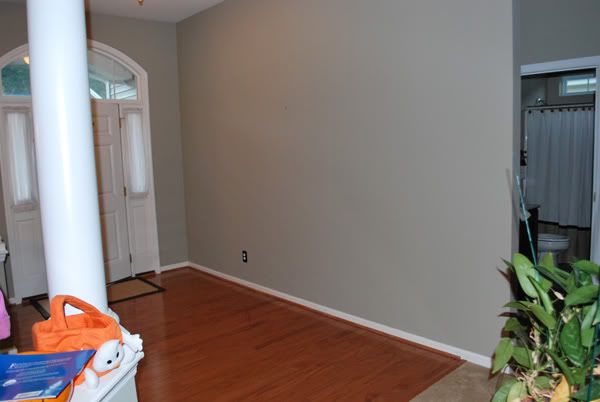 Just a plain, dull, boring wall....
Until the board and batten was added....(HERE)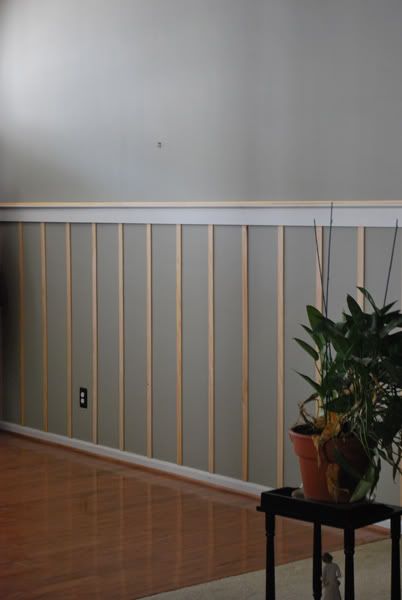 I painted the b and b, refinished my entry way table (you can read about that HERE)....
and had a brand new entry way....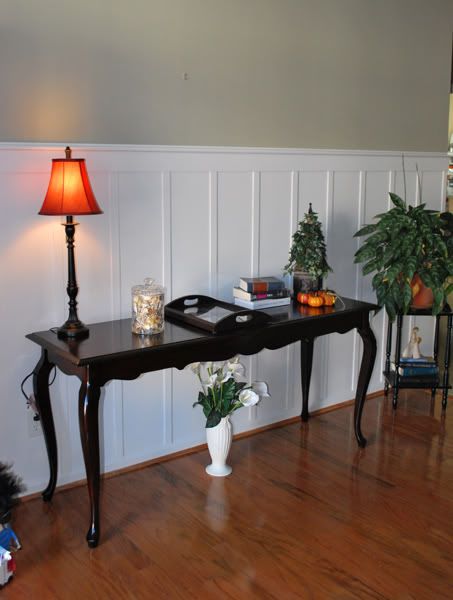 But something was missing.
The wall above looked plain.
It needed something else.
So, I bought three 16x20 frames, and mats to go in the frames.
To hang them like I wanted, I measured and taped up a piece of paper (the insert that came out of the frame)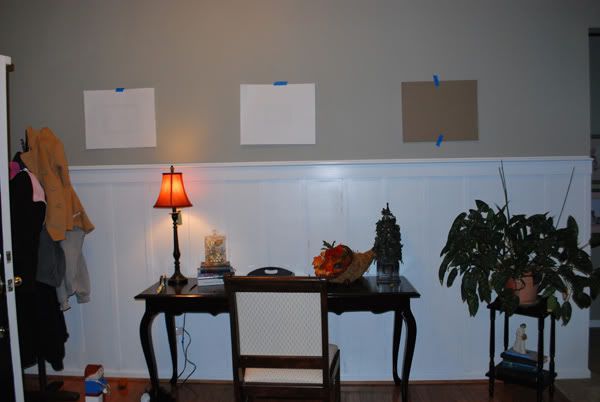 Then, with a pencil, I poked a hole in the paper just where I needed the nail to go...once I took down the paper, I had a mark on the wall just where I needed it....
And here is my finish foyer!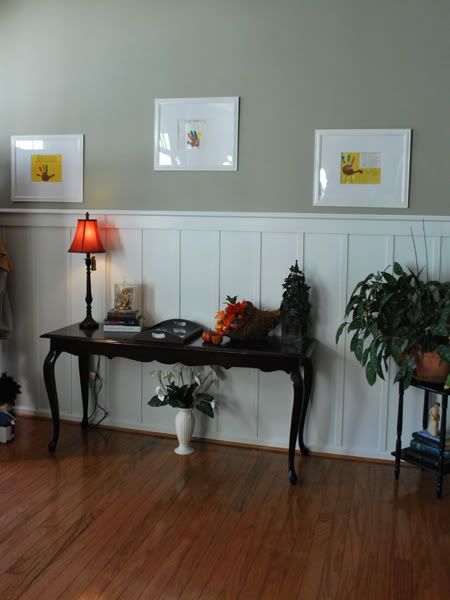 I couldn't decide what I wanted to put in the frames......
So, for now, I have my children's Thanksgiving art work in it....and afterwards, I think I will put some of their Christmas art up. I like this idea because it shows off their work, and I can change it out whenever I want. If it's not a holiday season I can always just put a fun photo or another piece of artwork!
What a great way to display their work! (and I won't get bored with just ONE photo in there all the time!)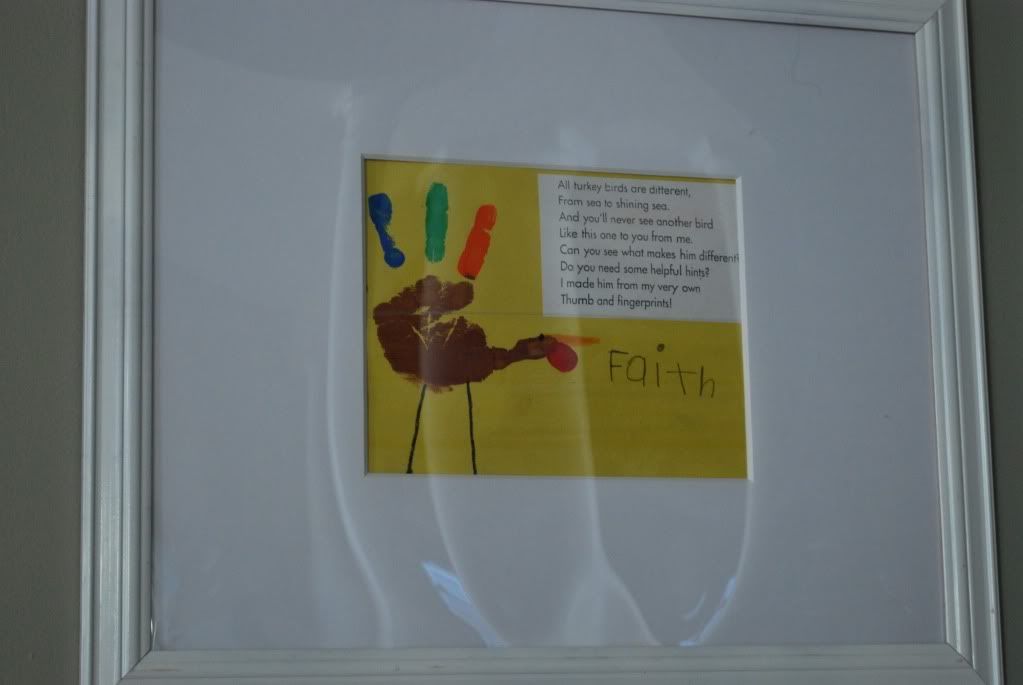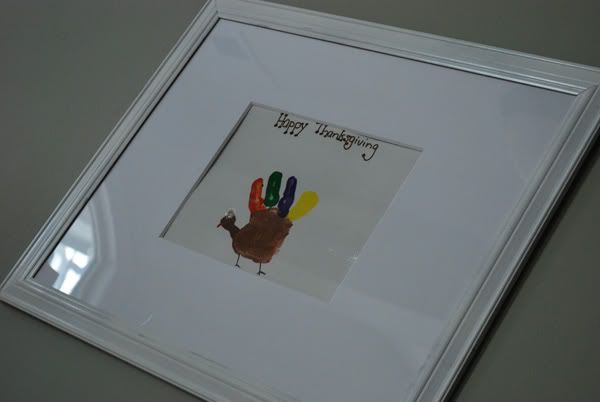 So let's take one more look, shall we???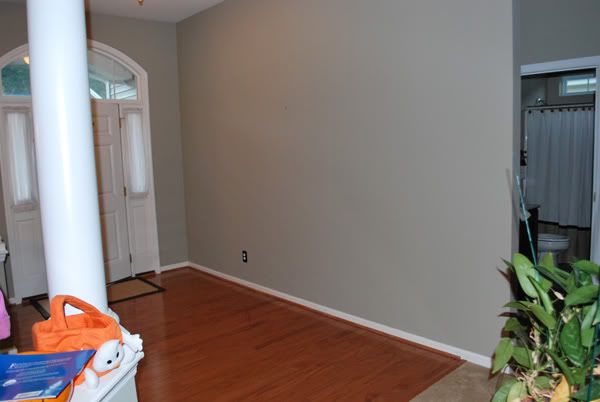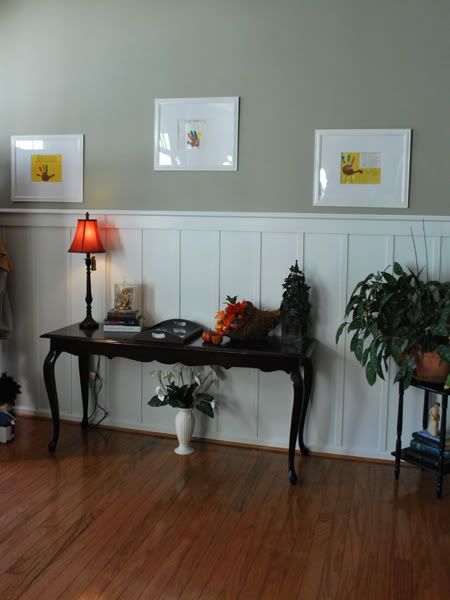 Hope you like it as much as I do!!!!!
Linking to