Have you seen these gorgeous pillows from Ballard Designs??
You can check them out HERE
I saw these and thought, " I HAVE to have one..."
Then I looked at the price.
Who in their right mind would pay $75 for A PILLOW?!?!? (Seriously, people, if you are spending THAT much money on
one
pillow you need to have your head examined. ;-)
So...I went to work on my own version of the Ballard Christmas pillow....
This is what I came up with....
Okay, so it's not exactly like the one in the catalog....but MY pillows were about $74 cheaper! ha!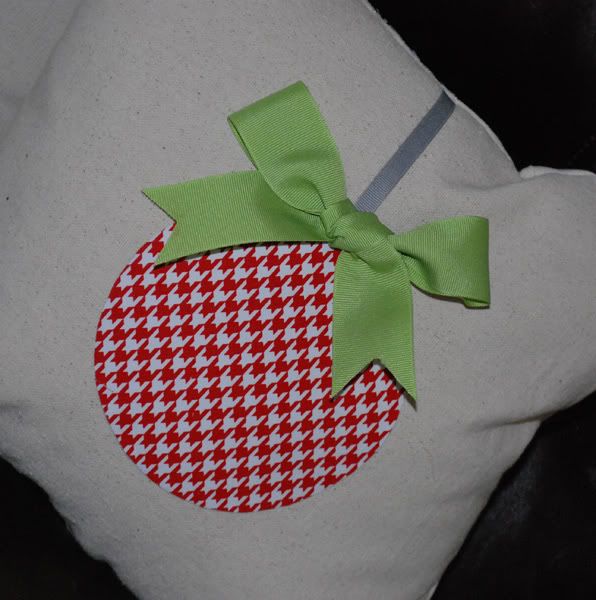 These were made from leftover drop cloth canvas I had in my craft room

.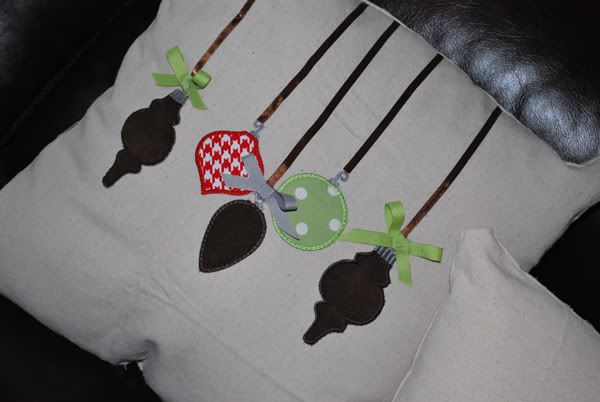 With my monogramming machine I stitched out the smaller ornaments you see, then glued ribbon on for the rest.
The pillow with the larger ornament was done by hand...other than sewing the fabric together, this was a no sew ornament pillow....I will try to get a tutorial up on it if anyone is interested!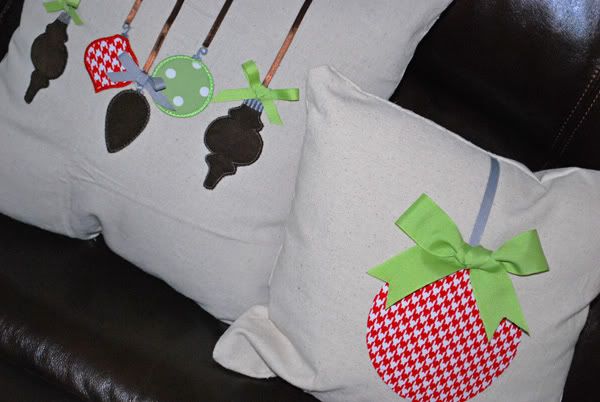 I am thinking of making these as gifts for Christmas....who wouldn't want a $75 pillow for Christmas, right??
And what am I working on today??????
Well, see that black door????
It will no longer be black the next time you see it....
:-)