As soon as we walked in from Trick or Treating on Sunday night my kids started asking for the candy.....and I started to go crazy a little bit.
I came up with a solution to solve the " I want some candy" drama....
I had my girls go through their candy and put it in groups of three....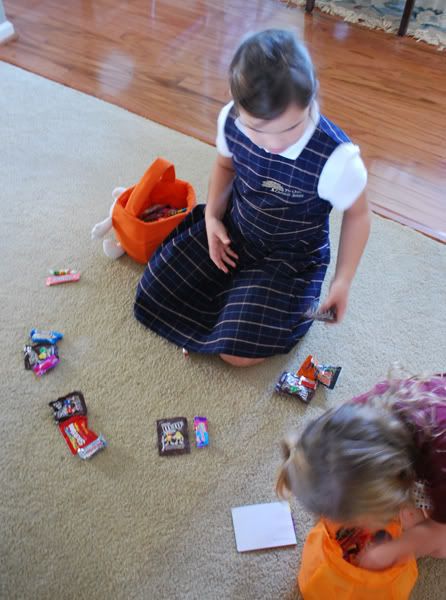 They grouped them however they wanted....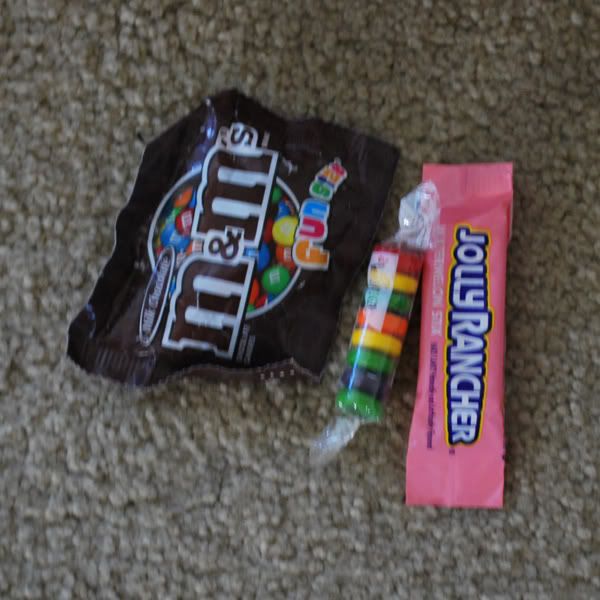 Then we filled zip loc baggies with each group of candy...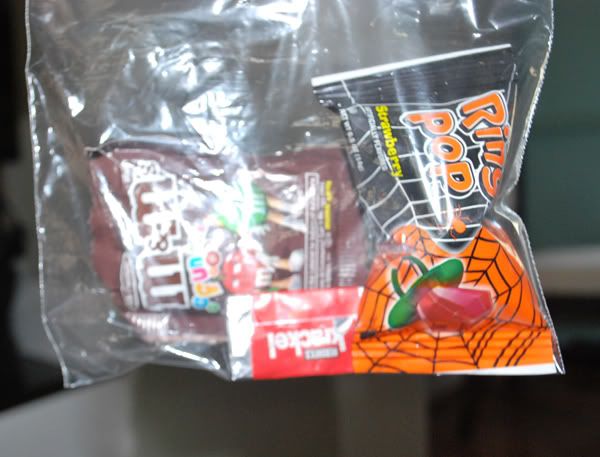 Each day, they are allowed to chose ONE bag of candy. They can eat all three pieces at once, or eat one piece and save some for later. But once the 3 pieces of candy from the bag are gone, that's it until tomorrow, when they get to choose another bag. For me, this will solve hearing the constant "Can I have some candy!?!?!?" question.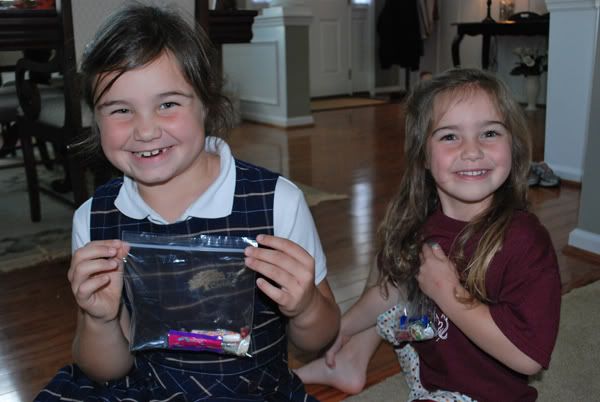 My friend has a Halloween Witch that comes around and takes all the candy and leaves a present in it's place....this is also a good idea!!!
Good luck dealing with all of your Halloween candy!!!!