I am so excited to get started on my deployment projects!! My blogging friend,
Amy
, gave me this idea for doing projects while the Major is deployed. I think it's going to keep me occupied & hopefully make the time go by faster! (Thanks for the idea, Amy!)
I am getting soooo close to finishing B's room....I can see the light at the end of the tunnel!
I can't remember where I saw it, but someone had done a scalloped look in their daughter's room.
I thought this was a little different than a chair rail or board and battan.... so I decided to give it a try.
First, I took a level and drew a line all around the room. I chose to do this one at waist level since it would be flush with the bookshelves, but you could do it at any height.
Next I took a bowl...but you can take a plate or any other round object that has the circumference you want....obviously, the larger the bowl, the larger the scallop...
I put a piece of tape around the bowl so I would know exactly how to measure each scallop.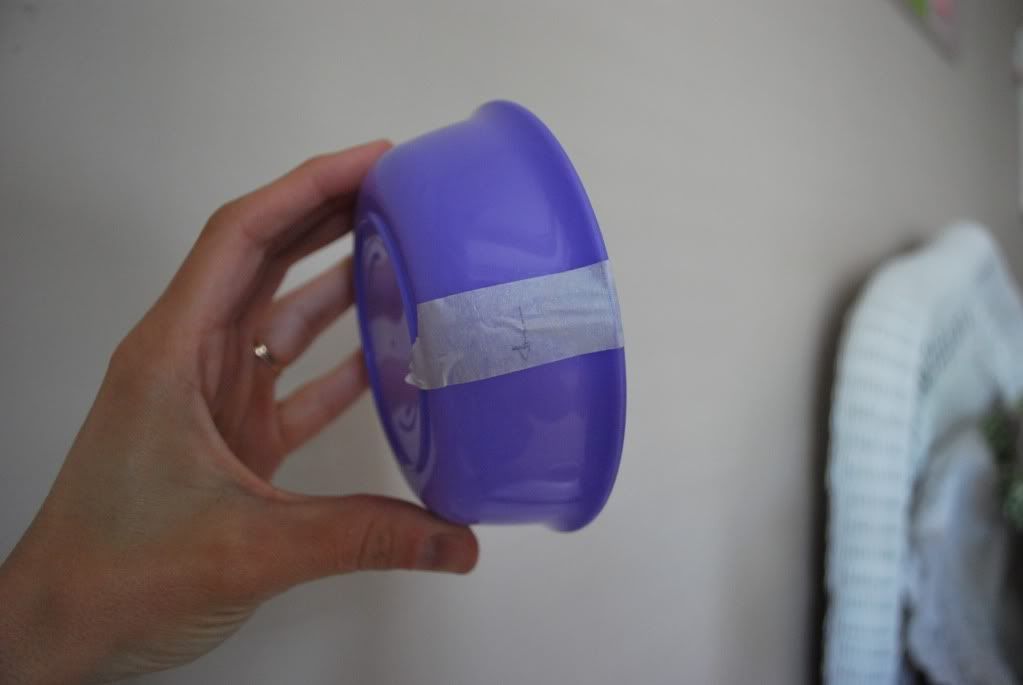 Then I carefully traced half of the bowl all around the wall.
After that, I took 2 different sized paintbrushes and carefully handpainted each scallop....
Yes, my back is still hurting from sitting on my knees on the floor for several hours....but, oooh, so worth it!!
After applying 2 coats of paint with the small paintbrushes, I used a roller to paint the bottom part of the wall...I used 2 coats as well.
Lastly, I used a Q-Tip to make the small circles at the point of each scallops.
TaDa!!!! I'm finished!
I erased the pencil line I drew when I started, but for some reason you can see it in this picture....
I can't wait to show you the rest of the room....I am SOOOO close to finished!!!!! I just have a few more accessories to work on over the next week, and I can finally show you the entire room!
Stay tuned for the big reveal soon!!!!