Much to my dismay, May 1st is here....
My new normal begins today.....
My hubby has officially left for what will be a 14 month deployment away from home....
Soon he will be in Iraq, fighting along thousands of other selfless soldiers, helping to make this place safer for you and me...
Until July, he will only be a few hours away working at his Army headquarters, but only having the chance to come home 3 weekends out of the next 8.....(but I'll gladly take all the time I can get with him.)
We've done this once before.
Back in 2004 he left for Iraq for, what turned out to be, a 14 month deployment...
(This photo was taken hours before he left)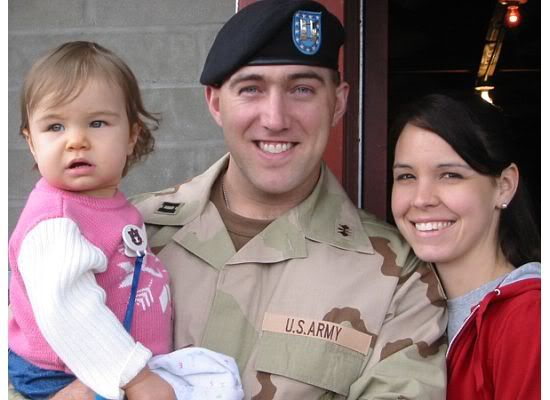 ...and 14 months later, he returned home....

( I just LOVE this happy picture of our first hug)
YAY! Happiness again!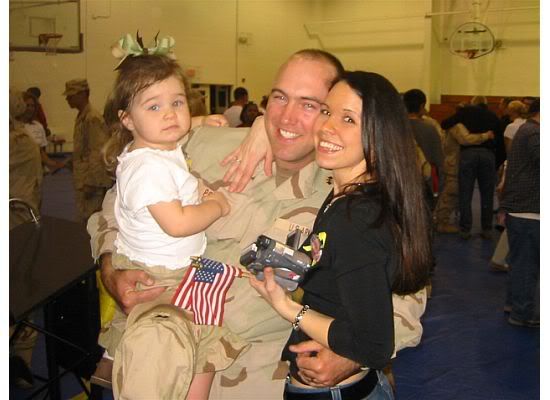 Five years later, we are a family of 4......our first born is now 7 years old and we have a 3 year old too....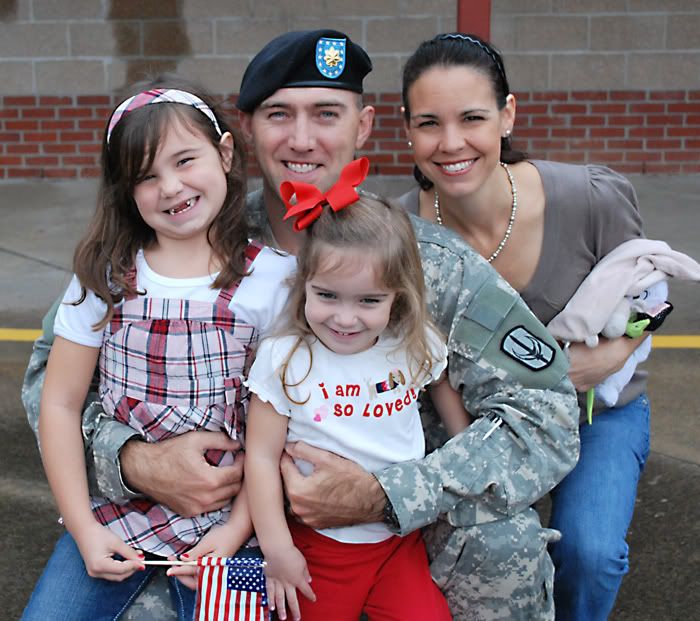 Today the new normal begins for our family.....
I must say, I am ready to start looking forward to those homecoming pics like the ones above....
But until then, I am fousing on lots of fun crafts and projects to do around the house, and making sure my girls get through this okay too! With the first deployment, our oldest was a baby and didn't understand what was going on....now we have 2 chidren and they are both old enough to be affected by their Daddy's absence.
I'm praying time flies by fast...real fast!
Hoping to have my first deployment project done soon....I will keep you posted!
Have a great weekend!