In an attempt to get my kitchen made over, I decided to do a little work to the back splash.
For some reason, my before picture is hard to see....but there was nothing on the walls between the cabinets and counters.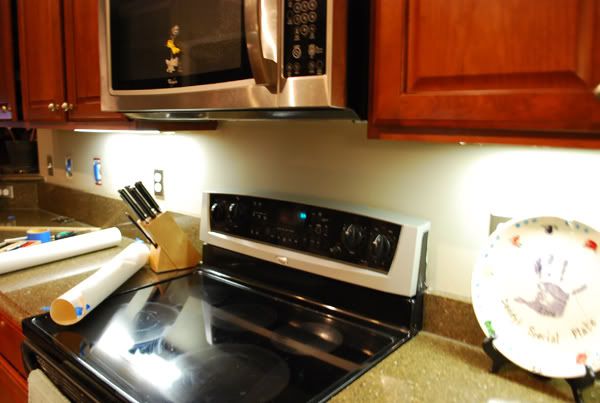 I had a leftover roll of bead board wallpaper (Lowe's $15), so I just put it up on the wall. Unless you look extremely close, you can't tell it's wallpaper!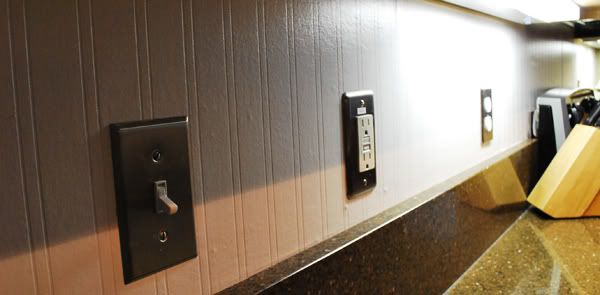 The best thing about this wall paper is that it's paintable!!!
Just a little time and I have a back spalsh that adds to the character of my kitchen!!!!!