Vintage Lamp Redo
My husband's grandmother recently passed away, and our family inherited these 1960's...1970's...matching yellow lamps.
I actually like the color of these, but I wanted them in our new bedroom, so I opted to paint them.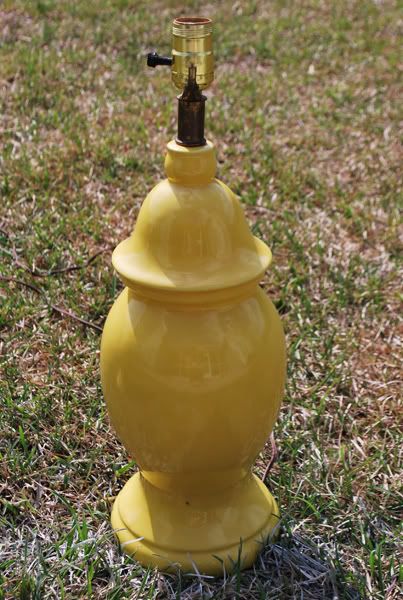 So, I sprayed them down with a can of gray spray paint, added a new white shade (purchased from Target) and hot glued gray ribbon around the edges.
The only cost was the $12 lamp shade and a $3 can of spray paint. That beats spending $50 a lamp...and I needed two.
Now I have matching lamps in my master bedroom!!
Stay tuned....I promise I am almost ready to reveal my master Bedroom later this week!!!!