I am in the process of making over my craft room....
...errr, and my master bedroom...
(I obviously have Decorators ADD. I start in one room, and before it's finished, I move on to another room.)
HA!
So, I had this awful looking filing cabinet in my craft room/office....
I haven't seen a cute filing cabinet yet, so I was determined to make mine look a little less dull.
Take a look at this ugly duckling....dented top and all...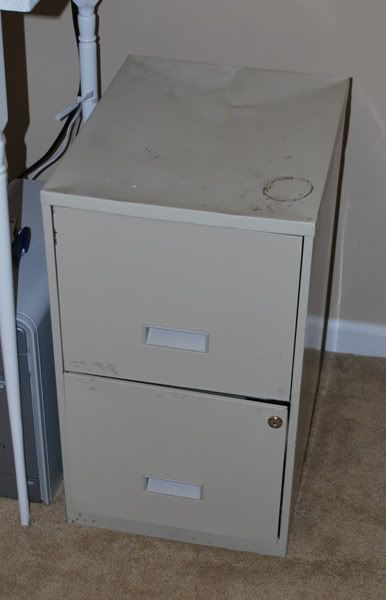 I slapped on a coat of white paint and Mod-Podged some scrapbook paper to the doors....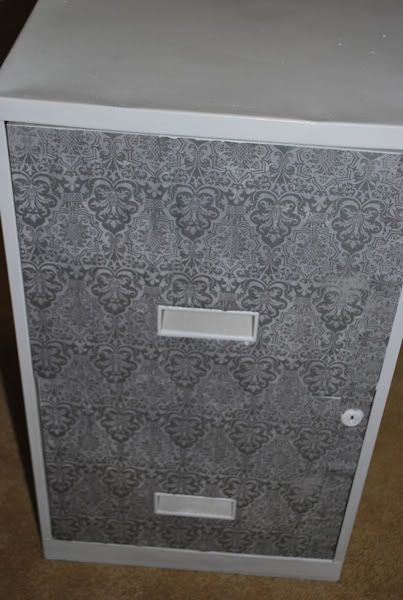 ...and I have a new-not-so-dull filing cabinet!!!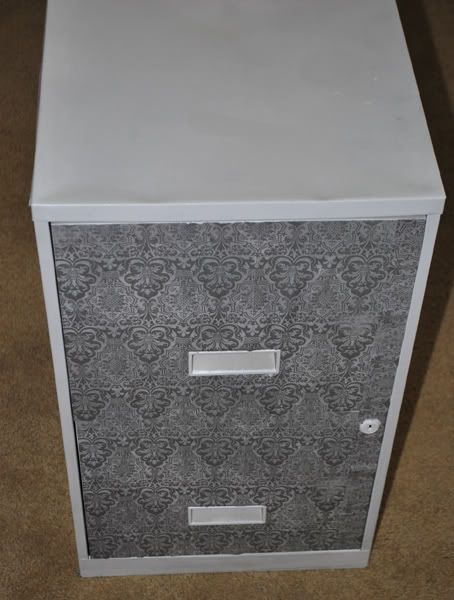 Simple and quick fix to any dull cabinet!!!!
Happy Thursday Everyone!!