Recently, I found this little cutie....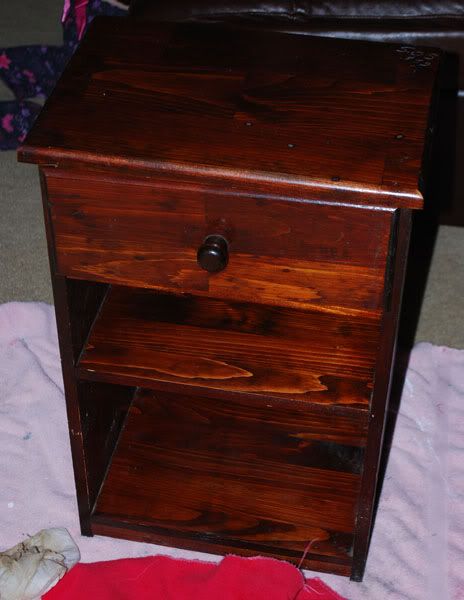 I was looking for something small to put in a little nook in my house...

.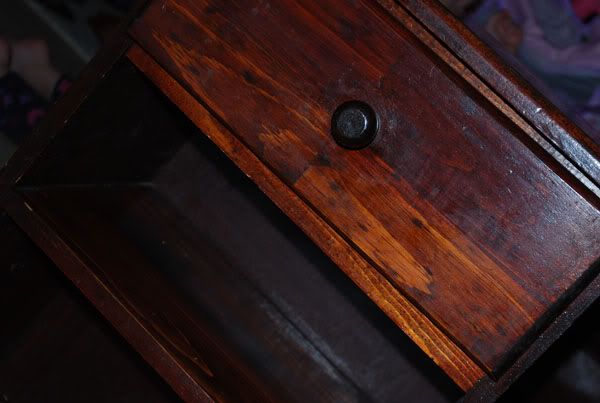 I purchased it from Goodwill for a whole $5.05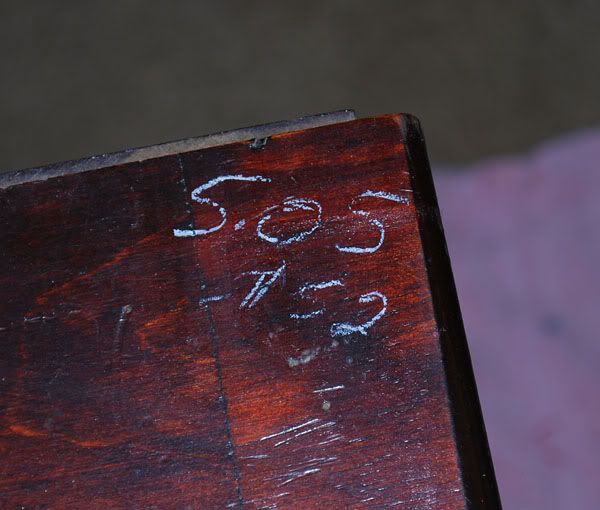 I put a few coats of a light beige paint on it (I only bought a sample and it was plenty), put on a vinyl decal I already had, and a new knob.....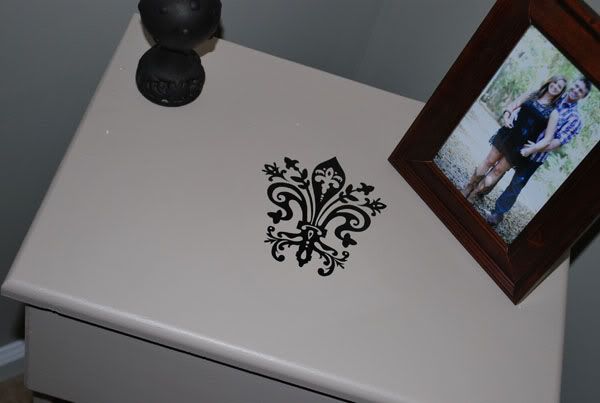 The basket you see was also a Goodwill purchase for $1 and the books and book ends were already here at home...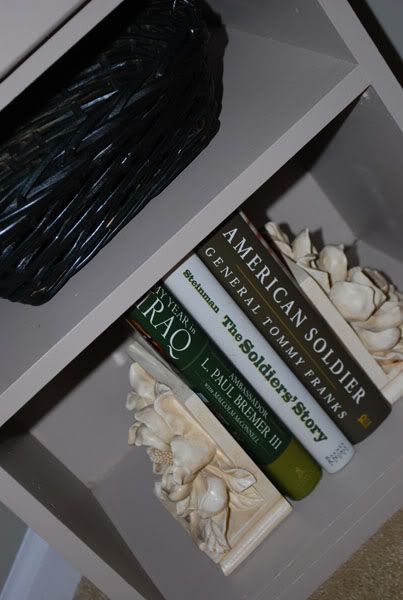 For less than $10, I have new cute table...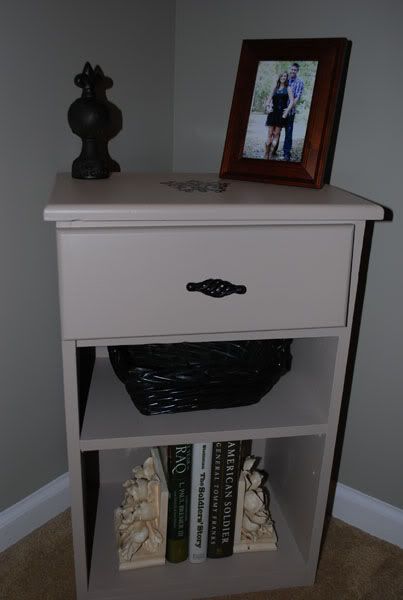 It went from THIS...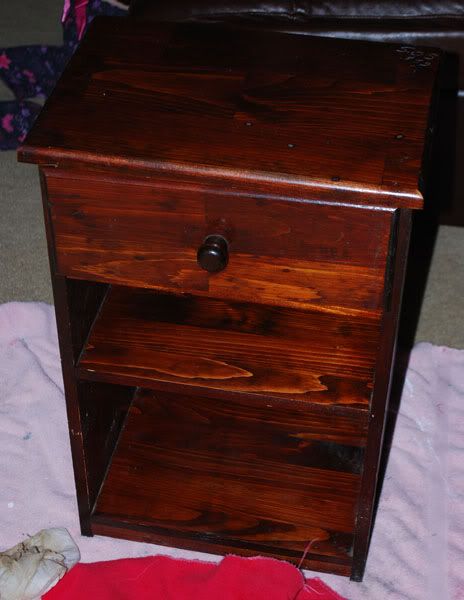 ....to THIS...