Do you have one of these???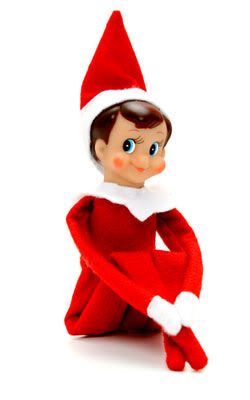 If you don't have an Elf on the Shelf, you HAVE to get one. This sweet little elf comes to our house the day after Thanksgiving, and stays until Christmas Eve. Every night, when the children are sleeping, he returns to the North Pole to report back to Santa whether or not my kids have been behaving.
Every morning he shows up in a new spot in the house. My kids LOVE trying to find him each and every morning....and I enjoy seeing how many creative ways the elf displays himself.
Sometimes we find him hanging out in one of the girls' rooms....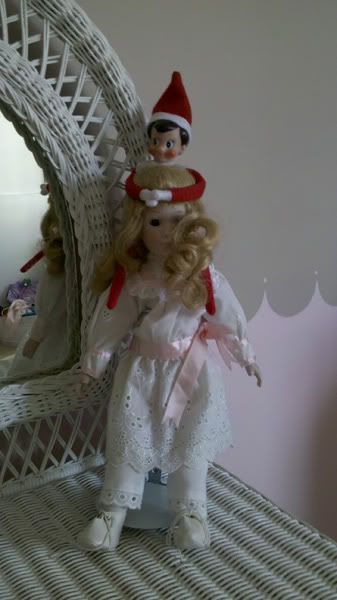 Other times we find him in other places....and as you can see, he can get into a little mischief...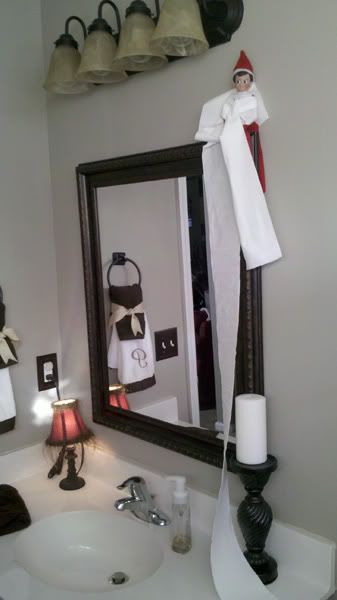 Sometime he tries to act like a monkey
...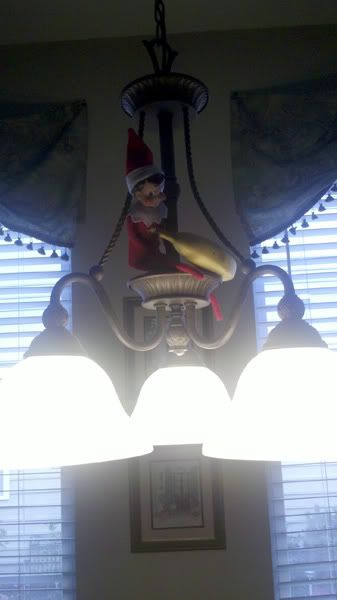 ....and sometimes he like to make sure the kids get up on time....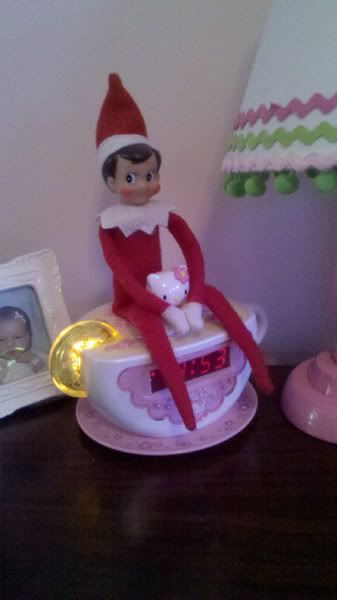 He loves to play with the Barbies in the house...sometimes getting in a game of Candyland..
.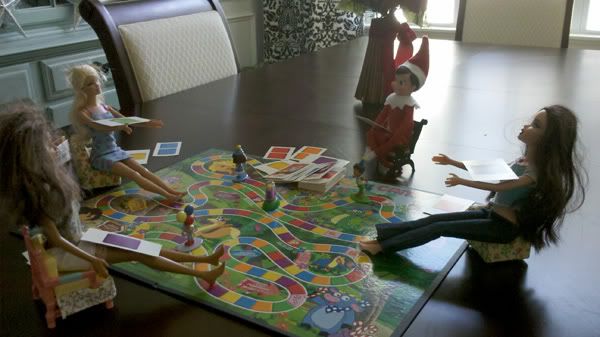 Other times he has a little too much fun....having snowball fights with the dolls. My kitchen was covered in marsh mellows!!!! (but my kids LOVED it!)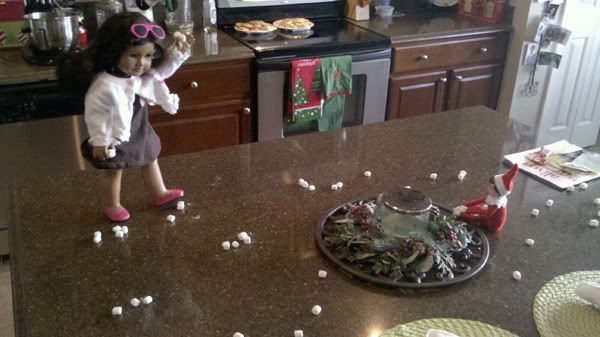 Look at the American Girls doll with snow balls in her hand....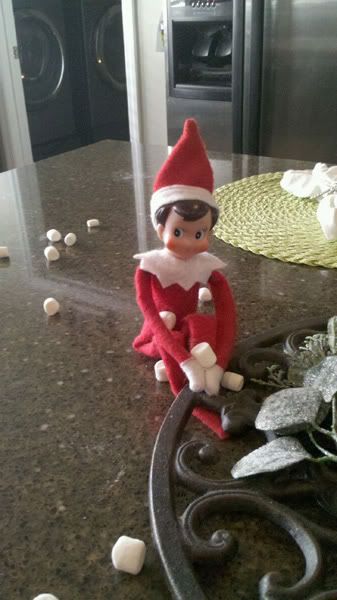 Sometimes he just hangs out up high, trying to get a good look at all that goes on...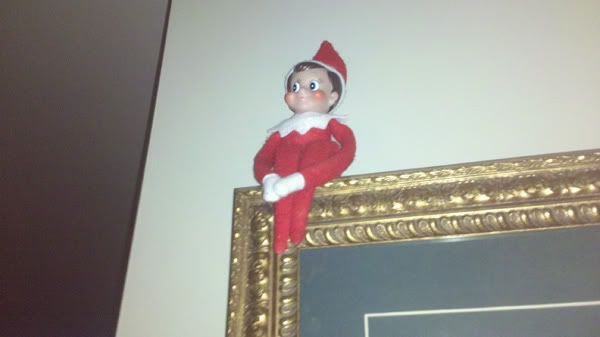 He likes to put on the Ken Barbie's clothes too.
.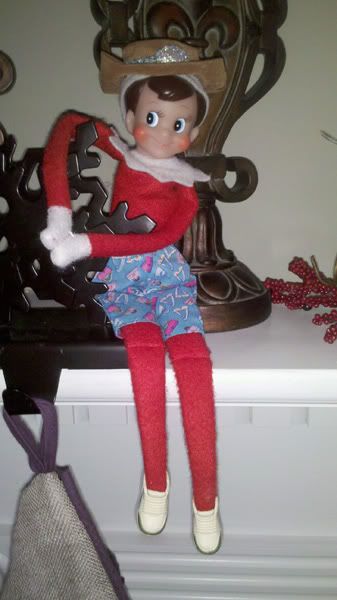 What elf doesn't like to make snow angels????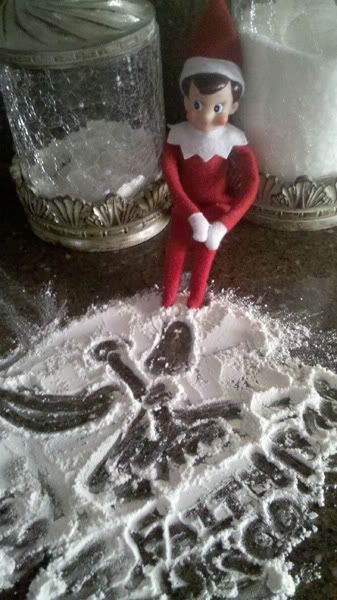 So, where has your elf been lately???? Our elf seems to be running out of creative places and ways to show up.....so if you have any fun ideas, please email me HERE..
I'd love to hear from you!!!!
Happy Elfing!!!